Latest posts by Cody Perez
(see all)
Naruto is one of the main manga series of all time. It is also one of the most successful, so it stands to reason that there would be other forms of media that want in on that success. One such case is the also massive Fortnite battle royale. This leads to an event that we will cover in this Naruto Fortnite crossover guide.
The Naruto Fortnite crossover guide will go over the collaboration between Fortnite and Naruto. One of the most significant battle royale games and one of the most extensive manga series that came together. In the end, it resulted in mass popularity for both of them, with plenty of fans enjoying the content. Here's what you need to know about this event.
Bottom Line Up Front
The Naruto Fortnite crossover happened in November 2021 in Fortnite Chapter 2, Season 8. The final season of Chapter 2 saw the first-ever manga and anime crossover. The collaboration between Naruto and Fortnite came after months of rumors about it.
In this event, players could purchase skins for Naruto, Sasuke, Sakura, and Kakashi. In addition, there were other optional items like the Kurama glider and more. This also affected the island too, with Kakashi dropping in as a hidden NPC. Players could also use the paper bomb kunai weapon and visit Konohagakure in Creative mode.
Fortnite Explained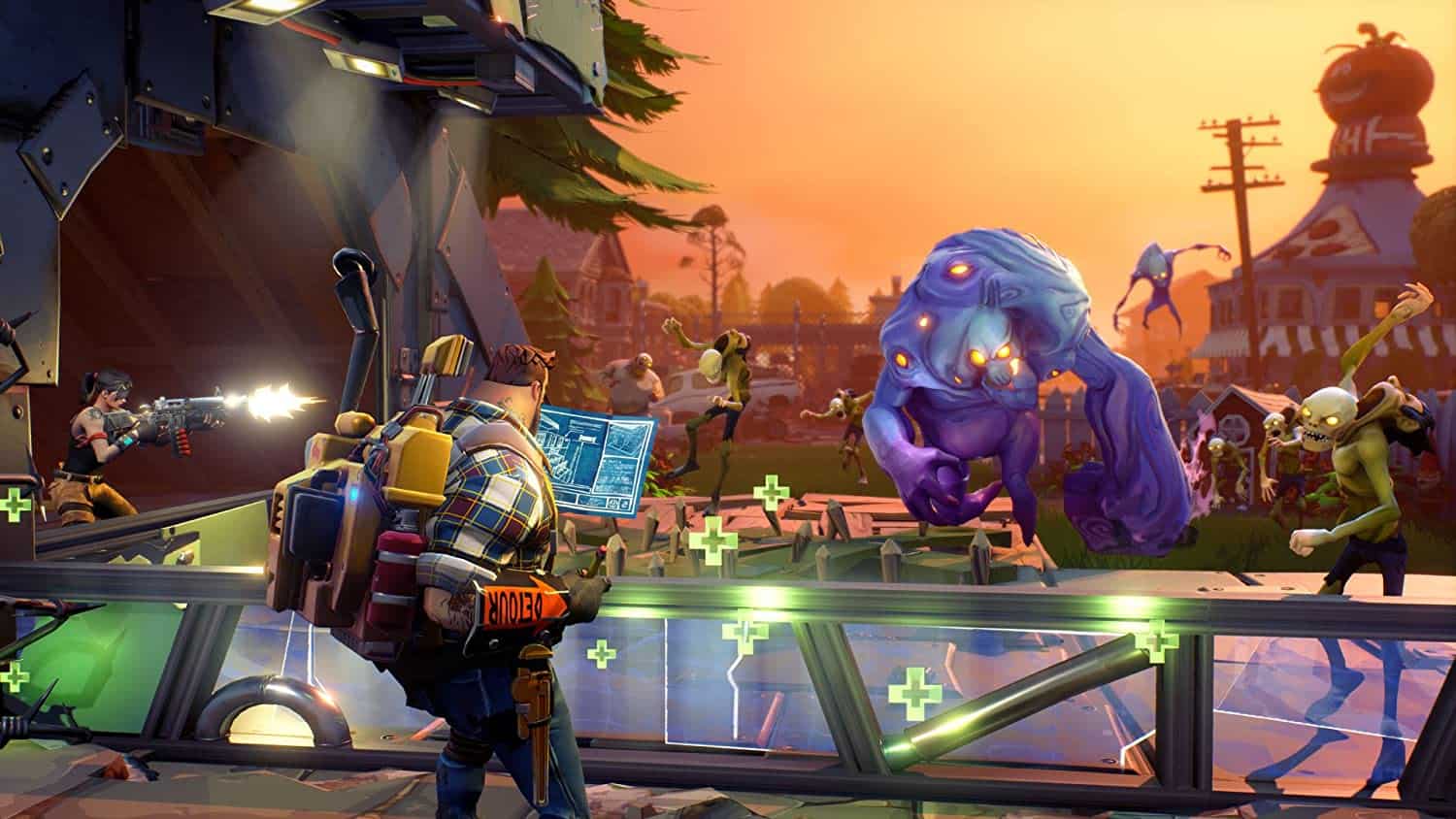 For those who are Naruto fans but not video game fans, here is what you need to know about Fortnite. Though it has dominated pop culture for years now, there are still many who have no desire to play the game. Fortnite is a battle royale game and one of the leading examples of this genre.
Fortnite arrived in 2017 in early access to capitalize on the popularity of PUBG. It was successful, quickly ascending to heights no game has seen before. It commanded pop culture, was a household name, and had celebrities even endorsing it.
The general gist of Fortnite at the start was a battle royale survival game. One hundred players (either solo or teams) drop onto the same island. You can pick anywhere on the open-world island map to land. Once there, you need to gear up for the fights ahead against the other players on the map.
Fights can happen anywhere and anytime since you are all choosing what to do and where to go. As such, players need to be sure that they have enough weapons and ammo to survive the next battle. In addition to players, there is another threat that players have to worry about: the storm.
The storm is an ever-present threat on the map. It closes in slowly throughout each match. It damages anyone who stands in the storm until they die or get out. As such, the goal is always to survive long enough to make it to the next safe zone circle.
This formula of looting, fighting, surviving, and reaching the next circle is the game's core. It continues until the last player or team is left standing in the match. Along the way, there are sights to see, NPCs to interact with, items to buy, and missions to do.
With the immense popularity of Fortnite, it also did not take long for the game to expand. Soon enough, Fortnite began having crossovers with other forms of media. Movies, comics, TV shows, and more collaborated with the game.
This resulted in special limited-time events, skins of famous characters, and more coming to the game. Nowadays, Fortnite is still a battle royale game, but it is also much more than that. At this point, it is a celebration of all things in media and some real-world celebrities, too.
Why Naruto Came to Fortnite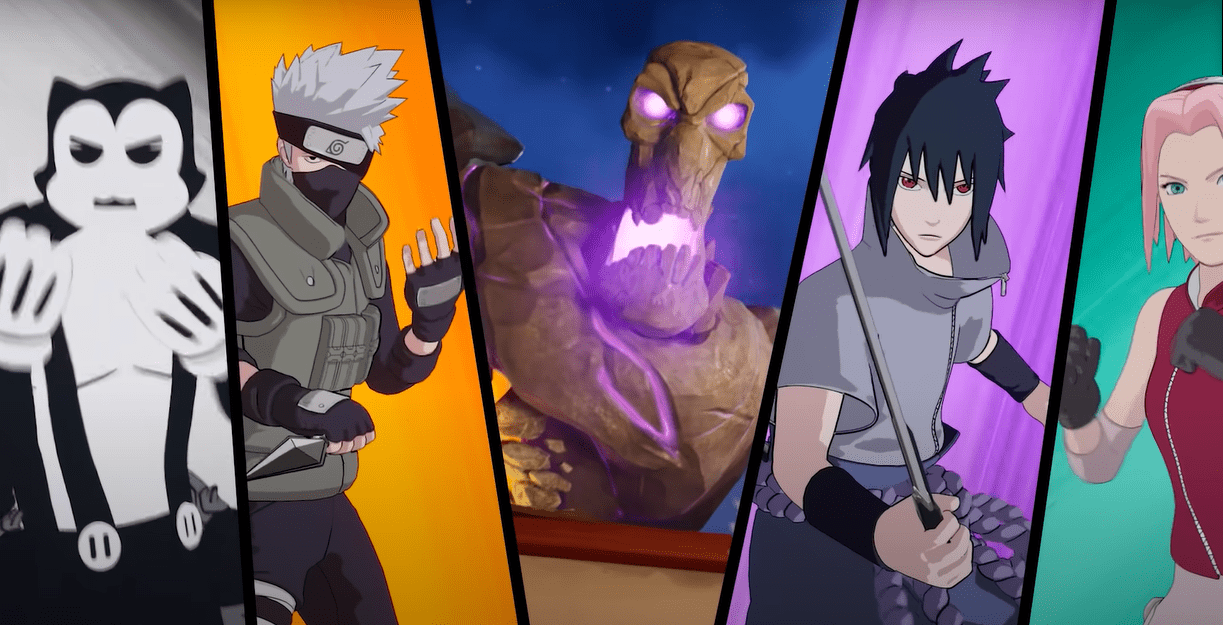 With the current state of Fortnite, it was only a matter of time for a manga and anime crossover. Other games, movies, TV shows, and the like already did so, after all. We were just waiting for a manga and anime crossover that would feature a unique art style.
Some were thinking it might be Goku from Dragon Ball first or maybe even Luffy from One Piece. Others, of course, we're hoping for Naruto. In the end, it was, indeed, Naruto that came to Fortnite as a crossover character. As for why Naruto arrived in the game first, that is the real question.
What is notable is that many times Epic Games, the Fortnite developer, picks a time for a crossover for a reason. For instance, a major event or new series might be coming out. The crossover is a great way to promote that event. However, with Naruto, that was not the case.
Boruto is still running, sure, but the crossover could have happened at any point. More than likely, Epic Games simply wanted a manga collaboration at some point. It likely turned out that development on the skins and the legal stuff worked out at this point.
There was no major reason for why it happened when it did. That said, the history of this event is a complicated one.
Naruto Fortnite Crossover Guide: History of This Event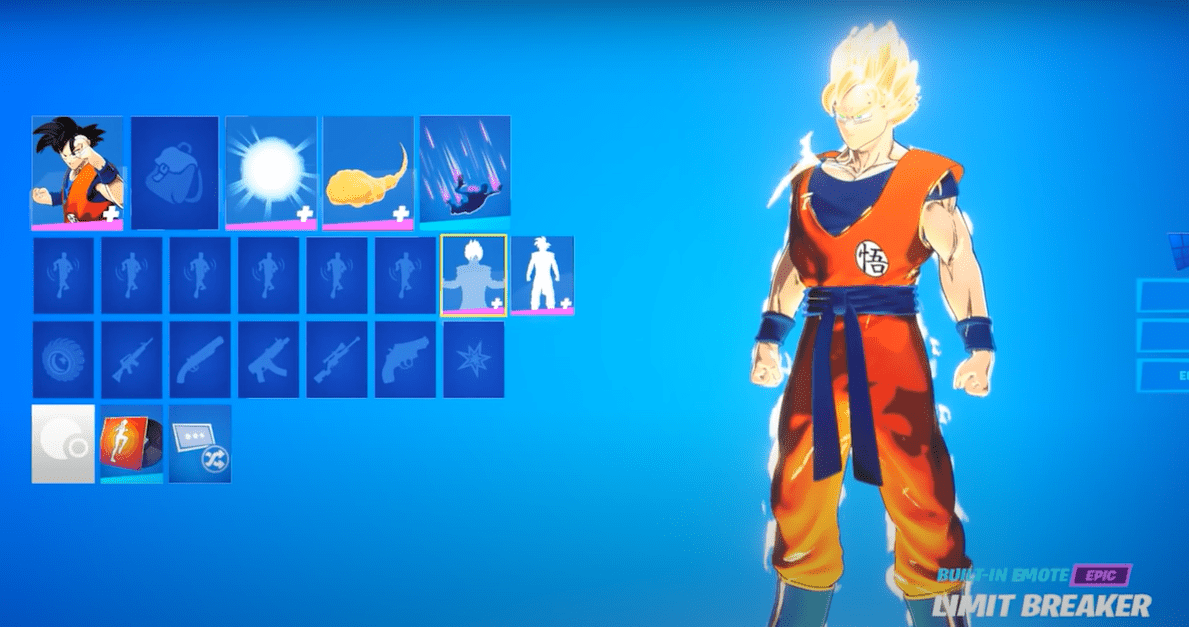 Well before the Naruto Fortnite crossover event happened, we already knew it would. This was because of some leaks and rumors that were swirling for months. It all began with the Fortnite and Apple lawsuit that dominated the courtroom for a while.
While that is a topic for another time, the lawsuit revealed new info about Fortnite. In legal documents sent in as evidence, hints at future crossovers were shown. This included ideas for many different anime and manga characters. At that point, no such crossover existed.
There was mention of characters like Goku, Deku from My Hero Academia, and even Naruto. As such, it was clear that this was an area that Epic was already looking into. It was, therefore, only a matter of time until a manga crossover happened.
Still, even more, rumors began after that. Before the beginning of a new season, rumors were circulating that Naruto would be a battle pass character. There were even leaked images of his skin and so on that we saw. It certainly seemed like this would be the case.
After all, leaks often happen in Fortnite and are accurate. However, Fortnite Seasons 7 and 8 both arrived without any sign of Naruto whatsoever. That was until November 2021 when Epic Games randomly announced the Naruto Fortnite crossover.
Right then, just before the end of the second chapter, Naruto arrived in Fortnite.
Naruto Fortnite Skins Explained
As with most crossovers in Fortnite, there were lots of cosmetics in this Naruto event. The event revolved around the four main characters from the manga series. Players were able to enjoy a crossover event with the members of Team 7 in it.
Team 7 was the main ninja team that the titular hero, Naruto, was part of. As such, the four original members of the group appeared in Fortnite together. The four characters that you could get as skins in Fortnite were Naruto Uzumaki, Sasuke Uchiha, Sakura Haruno, and Kakashi Hatake.
Players could get any one of these four characters as skins in the game. This would allow you to drop into battle royale matches as your favorite Naruto character and show it off. Everyone would be able to see how much you love this series and that character, in particular.
There was also a secret to the four skins in the game, too. Each of them came with an alternate style. The base skins were based on the Naruto Shippuden versions of the characters after the time skip. The younger, more childish versions were not included in the crossover.
The alternate styles, though, were of the characters from the end of the series. These were the adult versions of them from after the second time skip where the epilogue for the series took place. These are also the versions of them that are in the Boruto: Naruto Next Generations series.
As such, these alternate styles are technically spoilers in a way so keep that in mind. The second style for Naruto's skin is the Seventh Hokage one. For Sakura, she has the Sakura Uchiha version as married to Sasuke. And for Kakashi, there is the Black Ops Kakashi version.
Unfortunately, Sasuke did not receive a second skin style variant. It is honestly not known why this is the case. That would make sense if Sasuke was dead and not in Boruto but that is not at all the situation. He is alive and well in the ongoing manga series.
He has a newer look to him much like Naruto and the other three members of Team 7 do. So, it would stand to reason that he would get an alternate skin style, too. But that did not happen and perhaps it was due to time constraints or the like.
Instead, though, Sasuke fans get something else, instead. As a consolation for not getting another skin style, players who own the Sasuke skin get a special pickaxe. They receive the Snake Sword pickaxe item that lets you use this iconic weapon in battle.
Unfortunately, no other skins were made available from the series. Despite the Naruto franchise having so many iconic and beloved characters, these were the only ones there. This is a bit disappointing but not too surprising. Fortnite usually only has one or two characters per series in each crossover so having four is a welcome treat. It is just unfortunate that no iconic villains were included.
Other Naruto Fortnite Cosmetics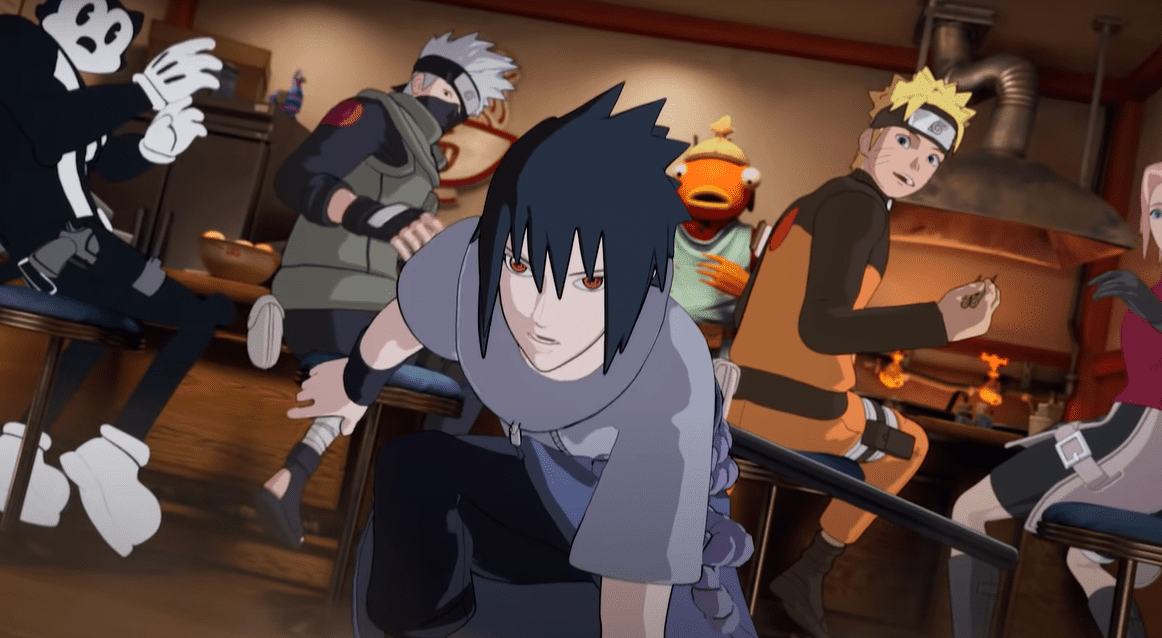 Besides the four main skins in the crossover event, there were other Naruto cosmetic items released. From back blings to loading screens to emotes, there was a lot to choose from. Starting with the back blings, there were four of these that came out in the crossover event.
They were designed around the four members of Team 7 as well. The first of these was Pakkun, turning the beloved ninken of Kakashi into back bling. Players can run around the island with this pal on their back so that you are never alone even in solo matches.
The second back bling item that was included was the Demon Wind Shuriken back bling. With this one, the massive shuriken with its four spinning blades could be worn on your back. Menacing and cool, you could look deadly on the battlefield. That said, it has no actual function as a weapon in the battle royale game itself.
Next up is the Hidden Leaf Cloak back bling. This one gives the signature cloak that Naruto wears in the Boruto series as the Seventh Hokage. And last but not least, there is the scroll back bling item. This one is simply a scroll that presumably contains some interesting ninjutsu techniques.
There are pickaxes, too, that players were able to get. For Kakashi, there was the Black Ops Sword pickaxe. Representing the special regiment, you could have this sharp sword on your side. There was also the Kunai pickaxe, the fan-favorite weapon of the shinobi. It is also the only one to have a black variant of the pickaxe if you prefer that.
There is the aforementioned Snake Sword pickaxe that Sasuke uses. And last but not least, there is the Hidan's Scythe pickaxe. On the glider side, there is a single option with the Kurama glider. The Nine-Tailed Fox himself comes to Fortnite as a glider of all things that you can use to cruise down to the island.
There are two main emotes in the event as well. The first of these is the Summoning Jutsu emote. This one will let you do some quick ninjutsu signs with your hands to look sweet in battle. Try using that before your next fight and your foes will not know what to expect.
The other emote is the Ramen Break one. In this one, you can have Naruto and the crew take a break for a little snack. The group loves ramen, especially the titular hero, so this is a way to show that off.
And, finally, the last items in the event are the loading screens. There is the Shinobi Teamwork loading screen. This one shows Team 7 leaping from the battle bus in Fortnite to the island below. The other is the Pizza Eating Jutsu loading screen. In this one, we can see Naruto enjoying some Pizza Pit specialty pizzas.
Naruto Event NPC and Quests
In addition to the cosmetic items, there was more to this crossover event than meets the eye. During that particular season, a new NPC dropped on the island. Kakashi himself could be found on the island as an interactable NPC.
Players could go up to him, talk to him, and so on. Like other NPCs, interacting with Kakashi would give you some items instantly. There were other items, too, that you could purchase from him. The leader of the team and Naruto's mentor was the most popular NPC in that season of Fortnite.
It became hard to even visit him since many players in the match had the same idea. Fortunately, he stuck around the entire rest of the season so you could visit him anytime. There was more to visiting Kakashi than just talking to the fan-favorite character, though.
He also had some quests that players could start by talking to him. They would task the player with doing specific themed ninja-like missions. Doing so would let you earn rewards and experience for the event. These were available for the rest of the season.
There were other challenges, too, that players could do in the battle royale game. These required you to visit Creative mode, though. In Creative mode, there is a hub that you start in. The location for the hub area changes regularly and it did for this event, too.
For a limited time in this event, players could visit the Konohagakure Hidden Leaf Village. In this hub area, you could find the center of town and a quest board with missions for you to do. There were iconic locations from the manga and anime series like the Hokage Residences and the Ichiraku ramen shop.
There was also the Hidden Leaf Village Adventure Map. This special area would let you play as a ninja character and do more quests. You could unlock other locations like the Final Valley and the Chunin Exam Arena. Unfortunately, these locations were available for less than two weeks in the game so they are gone now.
Paper Kunai Bomb and Tournament Explained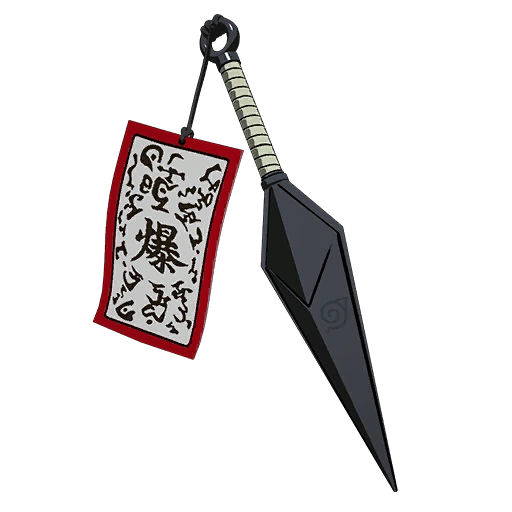 There was a special weapon that players could even use in Fortnite matches. The paper kunai bomb allowed players to channel their inner ninja. The weapon allowed them to throw it at their enemies and blow them up with some devastating damage.
This unique throwable weapon was only available until the end of that season, though. How players were able to get it was through a few sources. You could visit Kakashi to buy the item or simply look for it in treasure chests and loot llamas.
There was even a tournament-like battle event that happened in the game. It was themed around Naruto and allowed players to earn some of the cosmetics for free. If they did well in the event, they could earn the Kurama glider and more without having to spend V-Bucks.
How to Unlock Naruto in Fortnite: Can You Still Do It?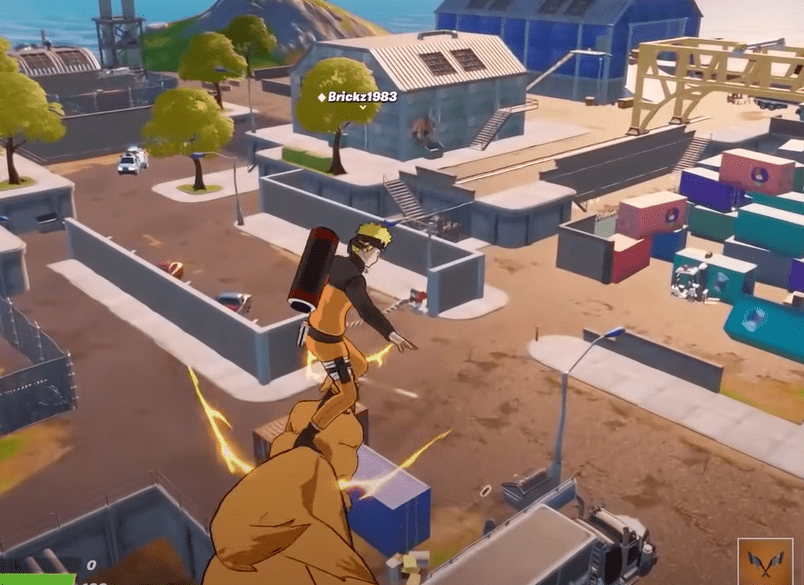 Let's get the sad news out of the way first: you cannot still unlock Naruto in Fortnite. Unfortunately, this was a limited event and it is over now. With the end of the event, Naruto and the gang have left the Fortnite building. That said, not all hope is lost.
There is the chance that Naruto could return in the future. Since he was not a battle pass character, there is a chance that he could come back. We have seen this many times before with other crossover characters. And since there are so few mangas and anime characters, it ups the chances in my opinion.
That said, I think that it will be some time before Naruto returns to Fortnite. At the very least, I could see it happen about a year from when the initial event happened. So, I would think no earlier than November or so 2022. Anytime after that is fair game in my opinion.
But the timing of when Naruto would return is going to be key. I do not think it will happen randomly. It will likely happen for a reason and the best guess is when Boruto arrives in the battle royale game. It is only a matter of time until Naruto's son is in Fortnite and I expect this to happen in the future.
At that time, players will be able to unlock Naruto again. More than likely, it will follow the same formula as before. Naruto and the gang were in the item shop for purchase using V-Bucks. However, they had some interesting bundles that let you get them for a cheaper price.
There was the Naruto and Kakashi bundle with the teacher and student together. In that bundle, players would get both skins and their associated extra items. In addition, you would get the Pizza Eating Jutsu loading screen.
On the other hand, you could get the Sasuke and Sakura bundle. In this one, you could get the couple's skins along with their extra items. This would include the Team 7 loading screen as well. Lastly, there was the Shinobi Gear bundle with many of the extra items excluding the skins in one pack.
Naruto Was Possibly Going to Be a Battle Pass Character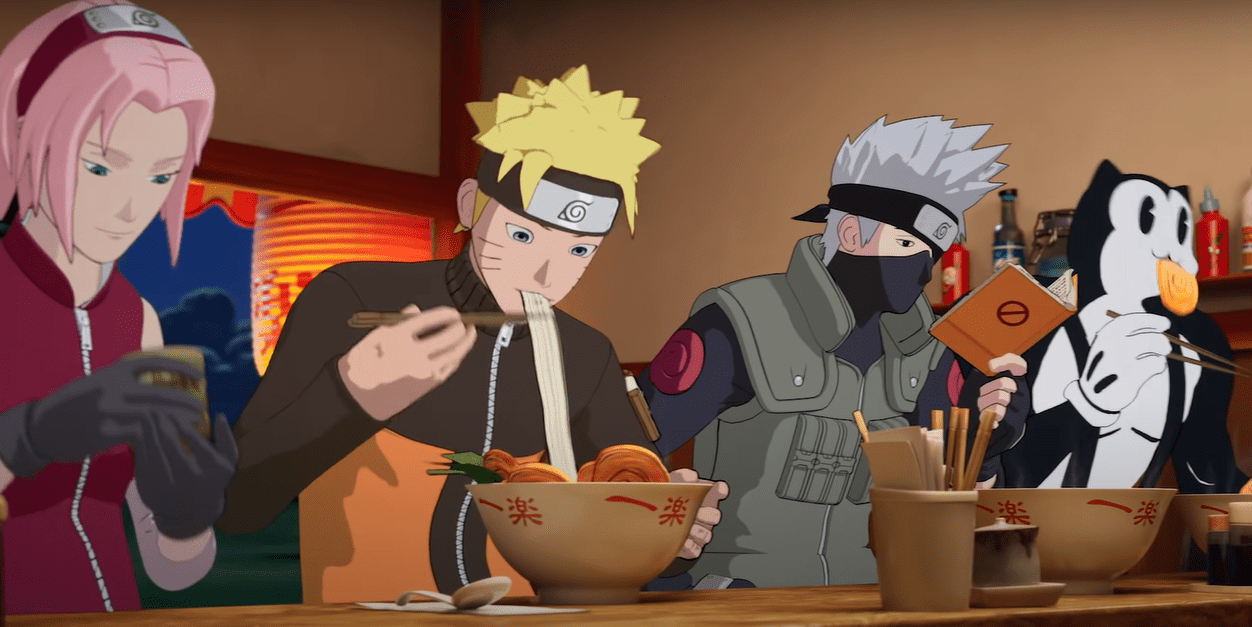 As briefly mentioned earlier in the guide, Naruto was originally going to be a battle pass character. Or, at least, that was what the rumors suggested. I think there is some merit to these rumors as well. It makes sense that Naruto was going to be a battle pass unlockable character.
After all, we've had seasons with other crossover characters as the lead in the past, such as with Spider-Man in Chapter 3, Season 1. This is also seen in the fact that Kakashi was an NPC. That does not typically happen for regular crossover characters in the item shop.
However, I think that Naruto not being a battle pass character is a good thing. The problem with battle pass characters is that they never come back in the game. But skins in the item shop do come back so this leaves room for players to purchase him in the future.
That said, I could see a situation where a different character from the Naruto series does appear in the game as a battle pass character. This is a likely scenario, especially if we ever get an anime-focused season. That, too, would not surprise me in the future.
Could We Get a Boruto Event in the Future?
I think the most likely scenario for Naruto's return to Fortnite is with his son, Boruto. There is a strong chance, in my opinion, that Boruto could be a battle pass character someday. Since his father was originally planned as a major seasonal character, I think Epic could switch that focus to Boruto.
With the success and popularity of the Naruto event, I also think it is only a matter of time until a Boruto event arrives. The earliest that I could see this happen is around the time of Chapter 3, Season 4. Season 4's in Fortnite is typically some of the best in the game thus far.
The original featured the first major crossover event with Avengers. The second one was a Marvel-themed season. Epic could continue the superhero theme with the next Season 4 or try something new. I think it would be really interesting to see a manga and anime-themed event.
You could have other characters in it from other series or just hone in on the Boruto series. Either way, I think this is inevitable and it will give Epic a chance to release some other characters. We could finally get a Hinata skin, for instance, which is now overdue.
Other Manga Series We Want to See in Fortnite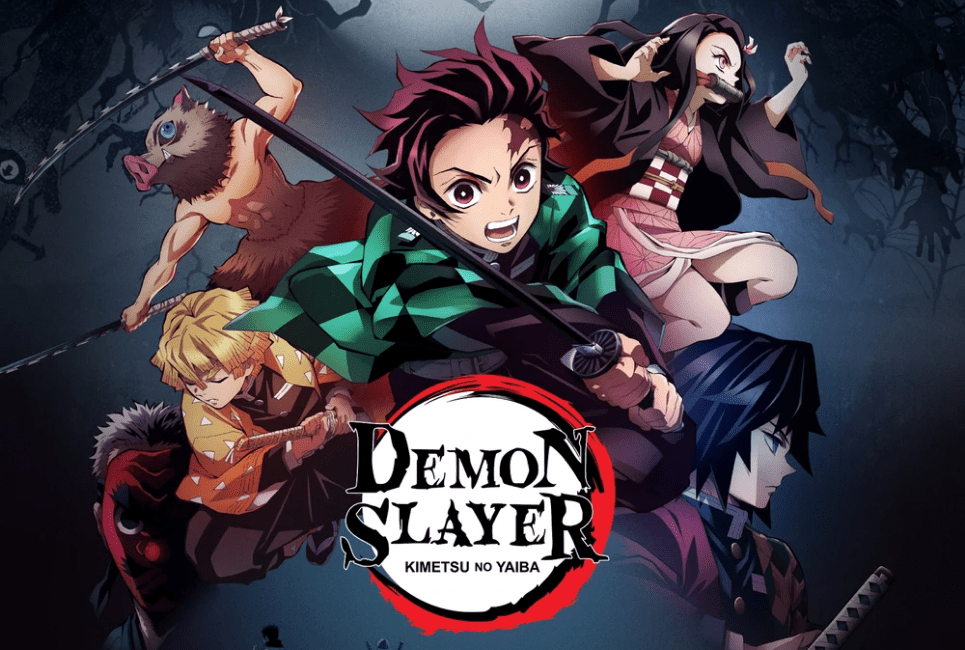 Speaking of other manga and anime series, there are some that I want to see appear in Fortnite. I think a major anime and manga season of Fortnite is likely to happen at some point. And even if that does not happen, the Naruto event opened the gateway for other crossovers in the future.
There are lots of manga and anime series that I would like to see a crossover in Fortnite. But for this post, I will stick to a few that I think are realistic. For one, Goku from Dragon Ball seems like a shoo-in at this point. Having Gohan, Vegeta, Trunks, and others joining the game seems inevitable.
I also think that a One Piece crossover is likely in the works for the near future. I would want to see a My Hero Academia crossover. Getting to play as Deku or Todoroki in the game would be awesome.
Here is a list of some other manga and anime crossovers that I think are likely to come to Fortnite in the future:
Demon Slayer
Attack on Titan
Jujutsu Kaisen
Black Clover
Tokyo Ghoul
Sword Art Online
Sailor Moon
Bleach
Fairy Tail
Hunter x Hunter
FAQs
Question: Can you still get Naruto in Fortnite?
Answer: No, you cannot get Naruto in Fortnite at the time of writing this guide. The event only lasted a few weeks at the end of 2021 and that was it. However, with almost all crossover events in Fortnite thus far, it will return at some point. We imagine that the return of Naruto will most likely coincide with a Boruto crossover.
As for when the Boruto crossover will happen, though, that remains to be seen. We do not expect it to happen until at least a year after the Naruto event, though. It could occur with the beginning of a new story arc in the manga or anime or with a possible movie release someday. It could even happen in the battle pass for a new season.
Question: How do you start the Fortnite quest with Naruto? 
Answer: When the Naruto crossover event happened in Fortnite, there were some special quests, too. To begin the quests, a player needed to visit Kakashi or Creative mode. In battle royale matches, players simply needed to visit the Kakashi NPC and talk to him. The Creative mode hub was also changed to Konohagakure, the Hidden Leaf Village in Naruto. There, players could find a quest board that began the missions for the event.
Question: What Naruto characters will be in Fortnite? 
Answer: The characters that were in the first event were the members of Team 7. This included Naruto Uzumaki, Sasuke Uchiha, Sakura Haruno, and Kakashi Hatake. In addition, there were alternate skin styles for each of them except for Sasuke. There were no other characters included as skins but that could change in the future. We fully expect a Boruto crossover at some point.
Conclusion
The Naruto Fortnite crossover guide has hopefully enlightened you to this major event. The first of its kind for both Naruto and Fortnite, it was a significant moment. It will likely lead to other manga crossovers for the battle royale game shortly.
Perhaps you are someone who is a Fortnite fan but not necessarily a manga fan. Well, we recommend checking out our guide to the history and overview of Boruto. The sequel series to Naruto is ongoing right now and we think it is pretty great, too. After all, it is only a matter of time until Boruto arrives in the battle royale game, too.