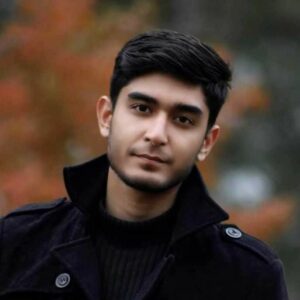 Latest posts by Asad Mehmood
(see all)
I'm no one. I don't want to be anyone. All I care about is completing the moon's eye plan. This world is completely worthless. There is nothing left in it but misery.
One of the reasons anime popularized around the world is Naruto. The tale of the young boy trying to get recognition from the villages resonates with numerous people of different cultures. Through extreme adversary, Naruto succeeds in proving his worth. But it is not only Naruto that keeps the fans invested.
The world of Naruto has a large cast of characters, and everyone has their drives and passions that mesh well with the world of ninjas. One such character that has made his place in the hearts of millions is Obito Uchiha. From pity to hate, this character has gone through it all. 
Here is a complete guide on his character to understand why Tobi has made his mark on millions. Let us dive deep into the nature of Tobi, his true identity, goals, and the series through his eyes (Beware of Spoilers).
Tobito Uchiha: The Man Behind the Mask
Tobi is a character that is introduced as a fool. He wears a mask to hide his true identity and often appears as comic relief for the terrorist group after the powers of the tailed-beasts, the Akatsuki. But behind the mask of Tobi is a character that everyone becomes surprised to see.
Appearance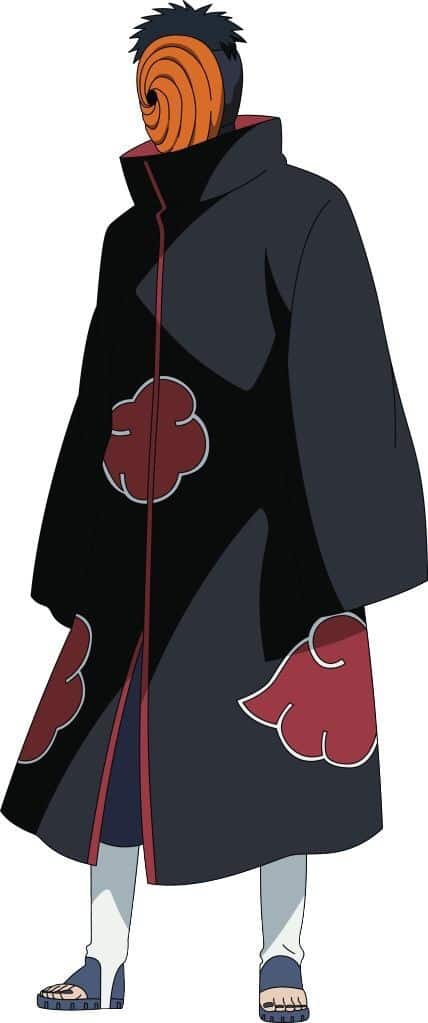 Tobi wears a wooden orange mask that spirals to his right eye. Over his body, he wears the Akatsuki robe. He wears traditional ninja tights over white socks and sandals underneath the robe.
Later on, his mask is destroyed during a fight. Before the Fourth Great Ninja War begins, Tobi changes his attire. Now, he wears a white mask with concentric rings on it. It is made of three commas arranged in a triangle, with two of them acting as eyeholes. His torso is draped with a long purple mantle, and it has a white belt that ties around the waist.
Underneath the mask, however, Tobi is a middle-aged man. The right side of his face is crushed. When not using his doujutsu, his natural eyes are black. His hair has been spiky since he was a child. The right side of Tobi's body had also been crushed. So white Zersu cells were used to reconstruct his right side.
Body Changes
At a young age, the right side of Tobi's body was crushed, and the cells of Zetsu were used to reconstruct them. The white Zetsu is made from the cells of the First Hokage, who was a powerful ninja. After the cells modify the body of Tobi, his abilities to expend Chakara increase manifolds. He also gains physical strength in the process.
Abilities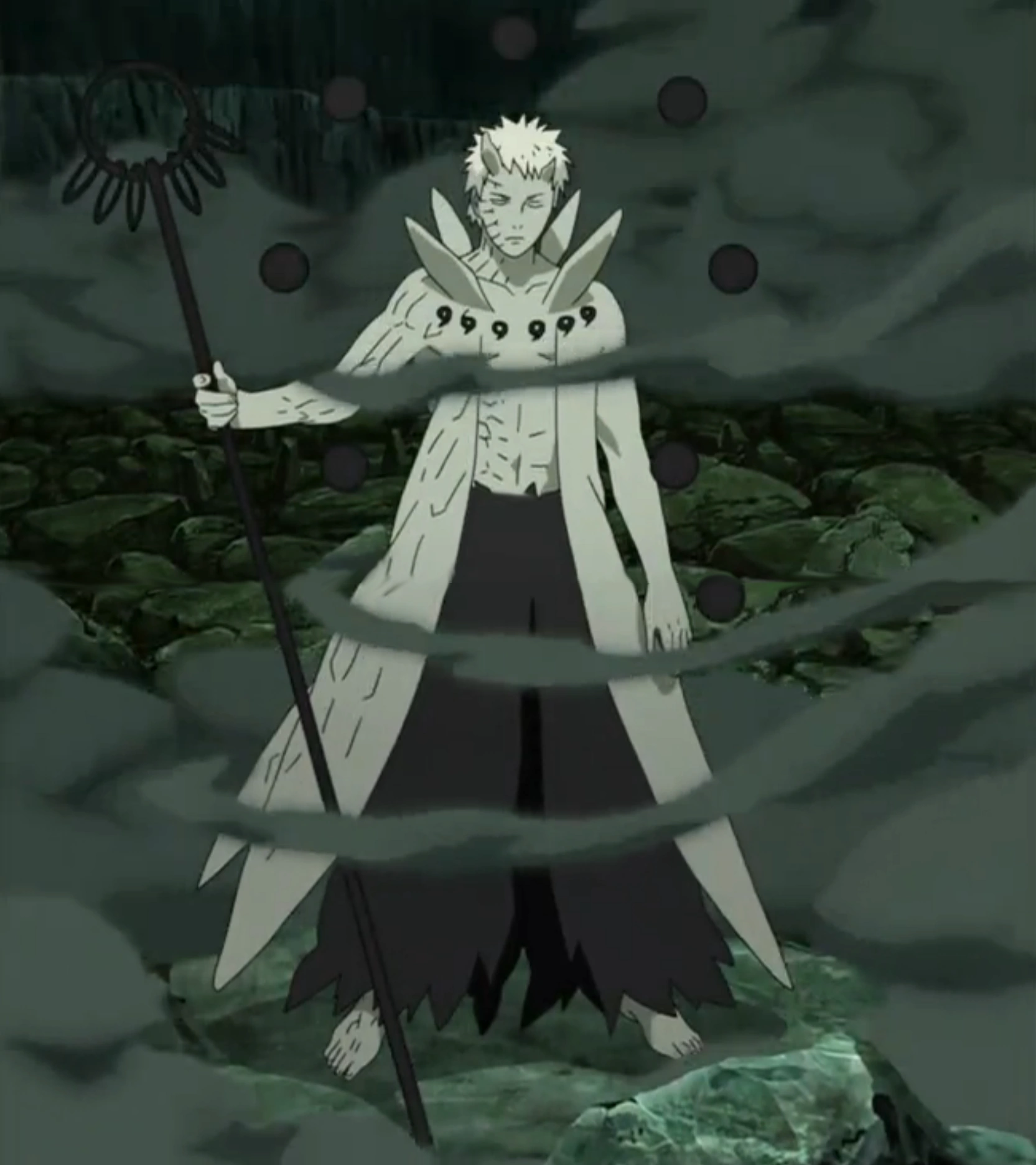 Taijutsu
Tobi is a proficient hand-to-hand combatant. Due to his excellent skills, people are easily convinced that he is Madara Uchiha, one of the strongest ninjas that ever lived. To keep up with many strong foes, Tobi intelligently uses his techniques. And when he hits, he hits it hard.
Ninjutsu
Obito uses multiple kinds of ninjutsu. One is the flame techniques. Since he is an Uchiha, he is proficient at using fire-style. Other than fire, Tobi also manages to use earth-style. Due to the white Zetsu cells, Tobi also can use wood techniques. The wood techniques mix water and earth styles.
Weapon Arts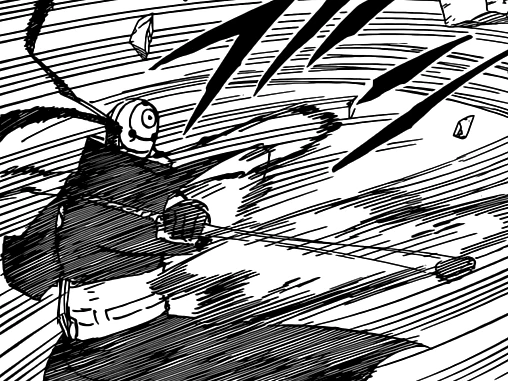 In the realm of ninjas, Shurikens and Kunai are the most basic weaponry. They are available in a wide range of shapes and sizes. Tobi is an expert with these weapons. When he combines his weapon arts with his other abilities, Tobi becomes more relentless to deal with. After the Fourth Great Ninja War starts, Tobi carries a gunbei with him. The gunbei is a sort of fan that Tobi uses as a shield, and it can also generate wind techniques.
Sharingan
The Sharingan of Tobi evolves with time. At the start, Tobi only uses the Sharingan to create illusions and control his opponents. His Sharingan is also potent, which he uses to control tailed-beasts. But his Sharingan is only present in his left eye, and for his right eye, he collects the Sharingan of others.
The Sharingan gets stronger with pain. Having witnessed a loved one die, Tobi manages to awaken his Mangekyo Sharingan, an advanced version of the Sharingan. Although powerful, Mangekyou Sharingan takes a toll on the body. But due to the white Zetsu cells, Tobi is not affected heavily. 
Through his Mangekyou, Tobi has two powers. One is to teleport, i.e., traveling to another dimension and returning to a new location almost immediately. The other is permeation. When this power is activated, objects pass through him without affecting him. In reality, this is also teleportation, but only selected parts of Tobi's body are teleported.
Rinnengan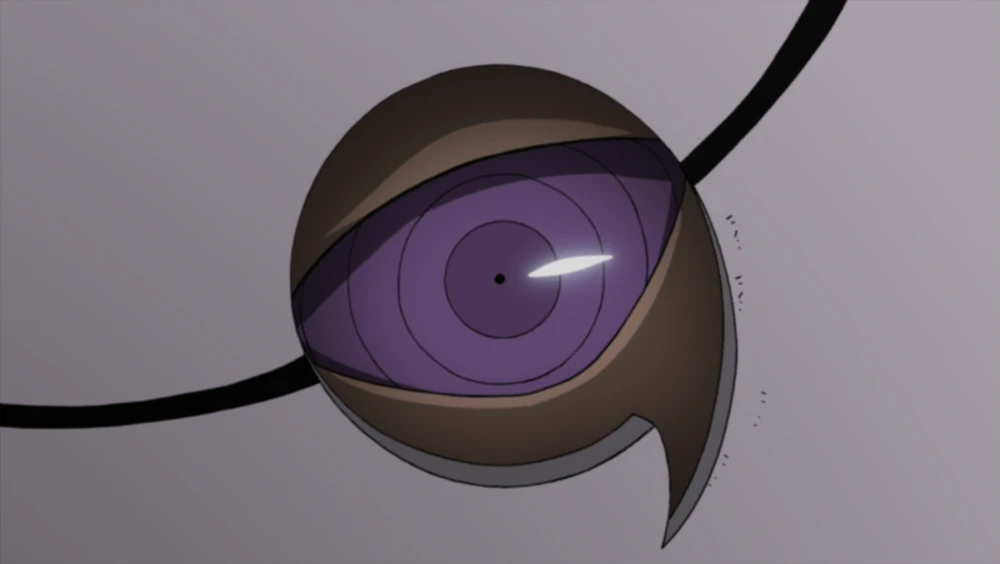 Tobi steals the Rinnengan from the body of Nagato. Then, he transplanted it into his left eye before the Fourth Great Ninja War. Through the Rinnengan, Tobi becomes unstoppable. He gains all the abilities of the Six Paths Technique. The six paths include:
The Deva Path to attract and repel.

The Animal Path to summon creatures.

The Preta Path to absorb Chakara.

The Asura Path to make a mechanical body.

The Human Path is to suck a soul and see what is happening inside someone's mind.

The Naraka Path to summon a being.
Intelligence
Tobi is an intelligent character. Although he may appear to play the fool at the start, he is one of the most conniving characters in the series. Tobi secretly controls all the maneuvering of the Akatsuki. Nagato believes he is in charge, but in reality, Tobi was the brains for the terrorist organization's brain.
As far as fighting is concerned, Tobi is an excellent fighter. His intelligence is at full display against his opponents with how he uses his permeation and teleportation abilities. During the war, Tobi makes all the necessary plans and executes them. They are to capture the final tailed beast, the Nine-Tail Fox.
The Tale of Tobi
Before joining the Akatsuki for his Eye of the Moon Plan, Tobi took the name of Madara Uchiha. In actuality, Tobi was a ninja of Hidden Leaf Village. During the Third Great Shinobi War, Tobi was crushed under a boulder. His companions, Kakashi Hatake and Rin Nohara believed he had no hope. They were not able to bury Tobi as they were attacked. But the real Madara saved him.
Alliance of Nagato and Tobi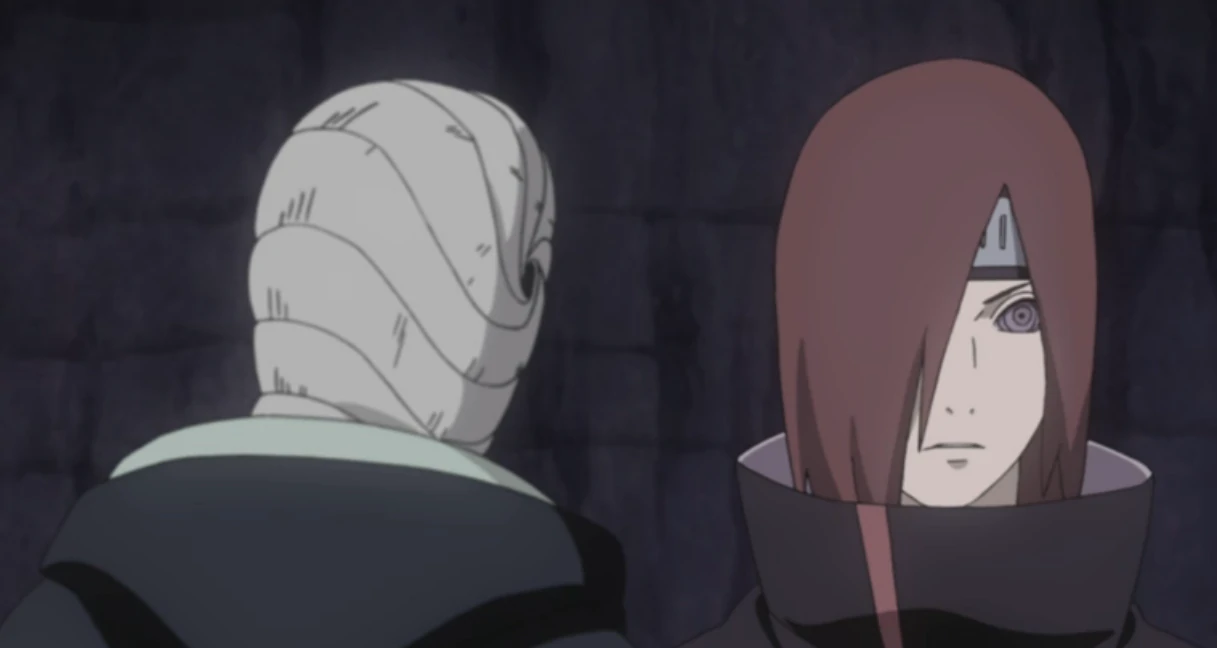 Afterward, Tobi tried to convince the newly-made Akatsuki. Although able to convince Nagato, he could not persuade the previous Akatsuki leader, Yahiko. But later on, Yahiko meets his death. Nagato joins forces with Tobi to initiate the Infinite Tsukuyomi, a genjutsu to put everyone in the world into a gratifying illusion.
Nagato becomes the leader of the Akatsuki, and he and Konan gather powerful rogue ninjas to capture the tailed beasts. Tobi changed his personality to hide. Later on, Tobi manipulated the body of the Fourth Mizukage (literally means Water Shadow). During acting as the Mizukage, he found out why Rin was killed.
Retrieving Nine-Tailed Fox
Tobi decided to visit Rin's grave after some time had passed. Tobi hid because Kakashi was present. During this time, Kakashi had a conversation with Rin. He mentioned Kushina Uzumaki getting ready to give birth. Tobi knew that the Nine-Tails Fox was sealed within her and that the seal would weaken during childbirth. He decided to attack her and release the Nine-Tails fox after her labor. 
During his attack, Tobi killed people and tried to kidnap Naruto. But the Fourth Hokage, Minato Namikazi, intervened and successfully saved Naruto. He also managed to get Kushina away. But Tobi had already extracted the Nine-Tails Fox out of her. Using his Sharingan, Tobi controlled the Nine-Tails Fox to attack the village. 
To stop Tobi, Minato tried everything. Even though the Fourth Hokage was once a teacher of Tobi, he could not recognize him. Minato thought that the person behind the mask was Madara Uchiha. Minato managed to weaken the control of Tobi over the Nine-Tails Fox. He also managed to wound Tobi. Seeing that he was losing the battle and the Fox was still raging, Tobi retreated.
Rise to Akatsuki
Years later, the situation between the Uchiha clan and the rest of the village was growing strenuous. The Uchiha clan decided to launch a coup d'état. Tobi learned of this and wanted to add fuel to the fire. But Itachi stopped Tobi short. Thinking that Tobi was Madara, Itachi asked Tobi to help with the extermination of the Uchiha clan while Tobi spares the village. Tobi agreed to the offer and was subsequently offered a position in the Akatsuki.
The story progressed, and Akatsuki finally launched its plan by attacking Jinchurikis. Playing the fool, Tobi was a potential Akatsuki candidate. First shown to locate the body of Sasori, Tobi expressed his desire to take the now vacant place of Sasori. 
Teaming up with Deidara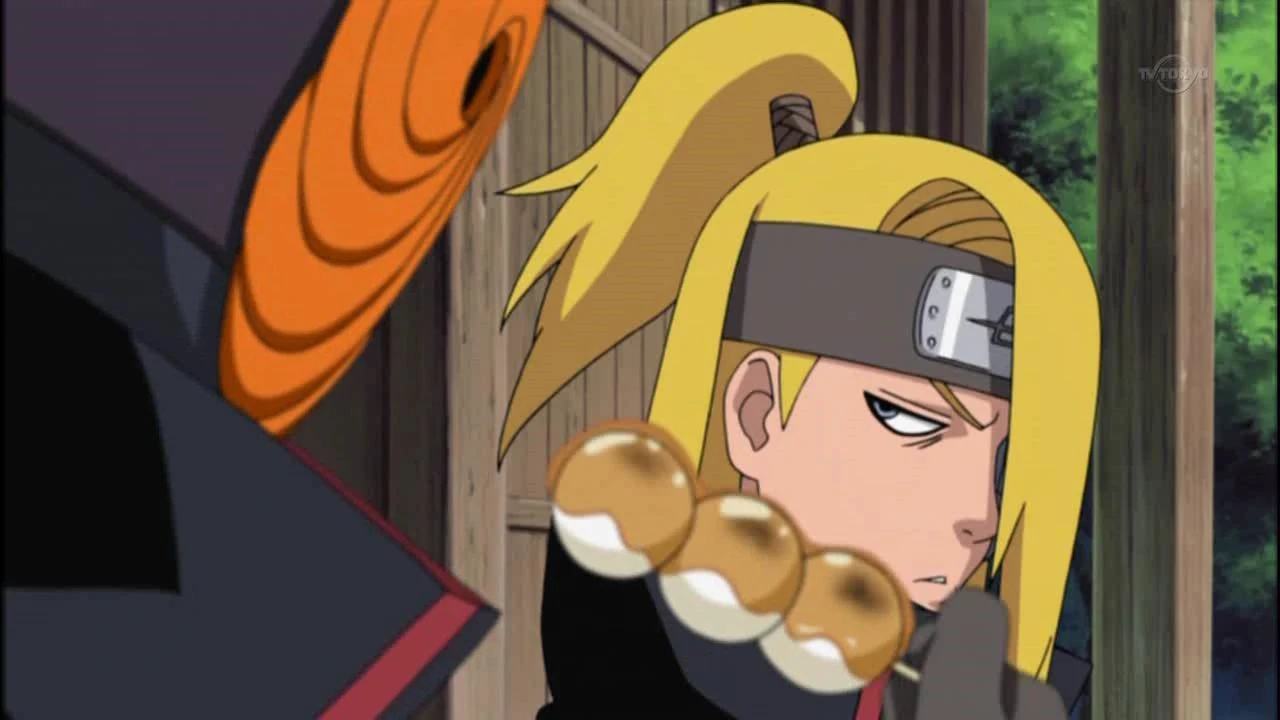 Tobi was replaced to the spot of Sasori. He was also paired with Deidara and ordered to capture the Three-Tails. The duo of Deidara and Tobi successfully captured the Three-Tails, with Tobi serving as bait and Deidara using his exploding clay. 
Sometime later, Deidara and Tobi went to kill Sasuke. This was because Deidara wanted to kill Orochimaru as Sasuke had killed Orochimaru, so Deidara decided to take his revenge on Sasuke. After locating Sasuke, Tobi and Deidara initiated their attacks. But Sasuke proved too resilient. For the sake of his pride, Deidara chose to blow himself up in a vast radius, killing both himself and Tobi.
Manipulating Sasuke
Later on, it is revealed that Tobi survived. Seeing the progress of Sasuke, Tobi decides to direct the hatred of Sasuke by revealing to him the truth about his brother. Tobi also sees Naruto becoming strong and tells Pain to go and capture him. 
After Sasuke finishes the fight with Itachi, Tobi carries his body to the Akatsuki hideout. When Sasuke wakes up, Tobi introduces himself to Sasuke as Madara. He convinces Sasuke to help him take revenge against the Hidden Leaf Village. 
Sasuke had gathered a group of allies referred to as Taka. Taka is tasked by Tobi with capturing the Eight-Tails Jinchuriki. After a long battle, they can deliver the Eight-Tails. However, it was eventually discovered that the captured beast was nothing more than a tentacle.
Killing Danzo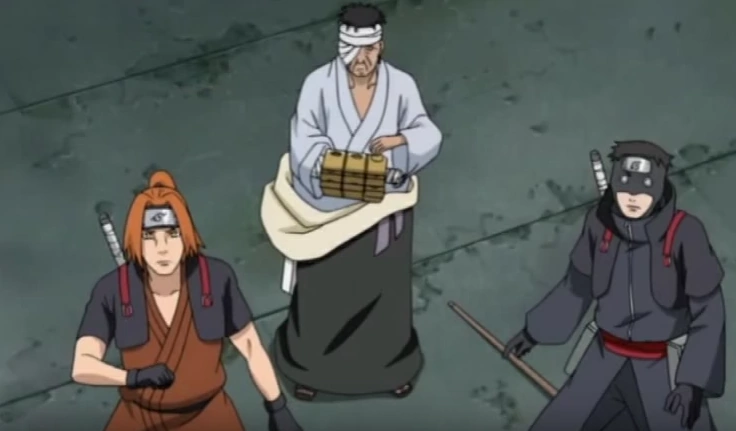 Subsequently, Tobi learned that Pain had failed at capturing Naruto. Irritated at the recent events, he sends Kisame to capture the Eight-Tails Jinchuriki and Taka to kill the next Hokage, Danzo. Tobi argues that Danzo was the main culprit in the extinction of the Uchiha clan. Danzo was to attend the Five Kage Summit. And it was an excellent opportunity for Sasuke to take his revenge.
Taka is sent to fight all the Kage while Tobi meets with Naruto. He tells Naruto of the history of Itachi, the Sage of the Six Paths, and how the Uchiha clan were killed. Returning to the fight, Tobi saves Sasuke from being killed. Then, he introduces himself as Madara Uchiha and tells them of his Infinite Tsukiyomi plan. The Kage are angered by this. So Tobi declares war on them.
Subsequently, the summit ends. Danzo leaves to return to the Hidden Leaf Village. But Tobi stops him, kills his bodyguard, and teleports Sasuke. Danzo is killed by Sasuke as Tobi watches the battle. After it ends, Tobi takes the body of Danzo to take the Sharingan. The Sharingan belonged to Shisui Uchiha, a close friend of Itachi. But it had been destroyed by Danzo.
Capturing Rinnegan
Afterward, Tobi tries to capture the Rinnegan that is attached to the corpse of Nagato. But before leaving, Tobi is confronted by Kabuto. He offers him the resurrected bodies of strong ninjas, including Madara, in exchange for Sasuke. Shocked at hearing Kabuto knows that the real Madara is dead, Tobi accepts his offer.
Going to where the body of Nagato is, he meets Konan. She tries to stop him, and she puts up a great fight. But Tobi performs Izanagi from his left eye and survives her. Believing that Tobi has died due to his attacks, Konan drops her guard. Seeing the opportunity open up, Tobi stabs her and uses genjutsu to find out where exactly the body of Nagato is. 
Preparing for The Fourth Great Ninja War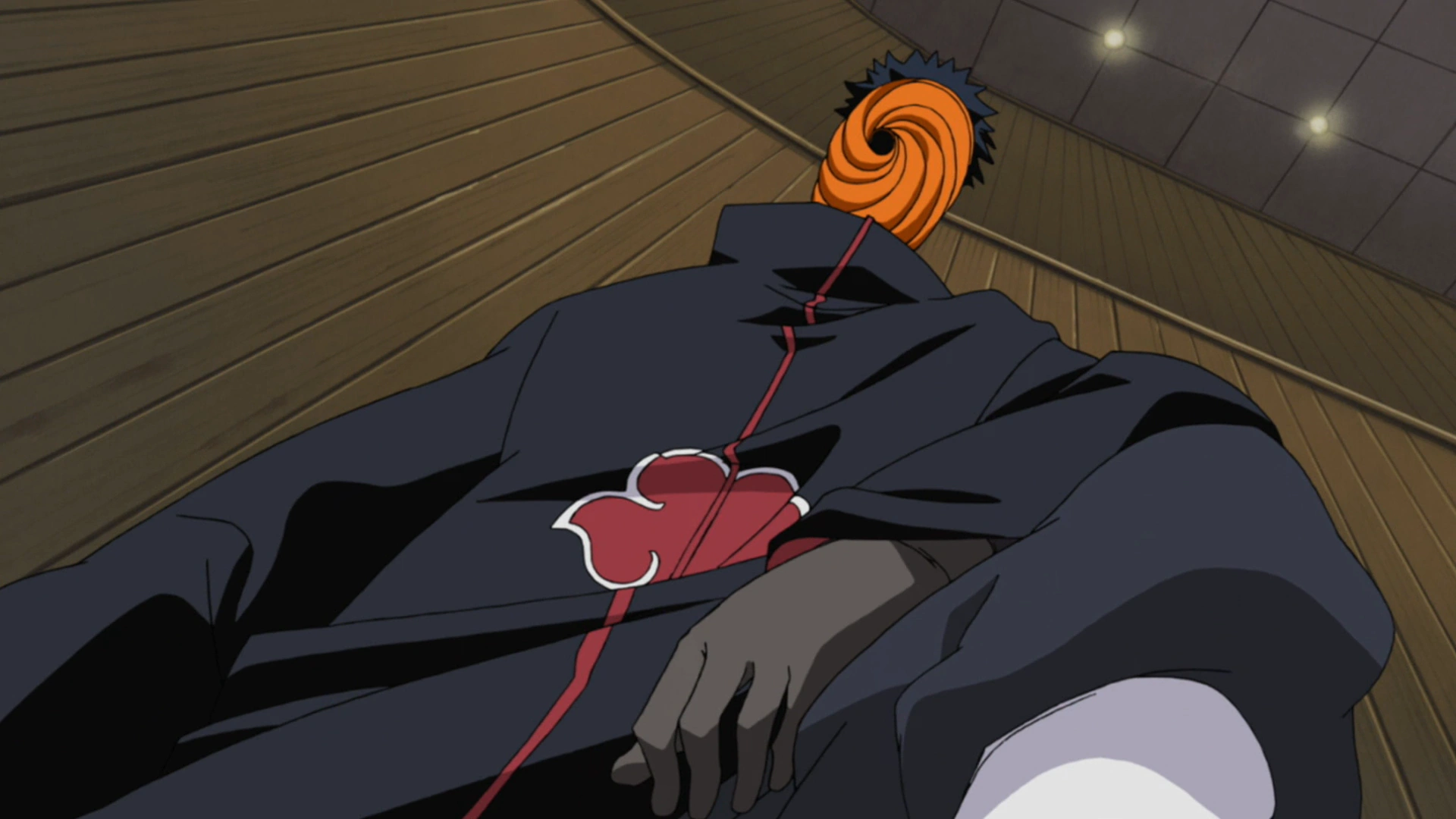 After retrieving the Rinnegan, Tobi prepares for the war. He sends Kabuto after Naruto and Killer B, the Eight-Tails Jinchuriki. He fails, but Yamato of the ANBU is captured to make the White Zetsu Army stronger.
The Fourth Great Ninja war occurs. Tobi learns during the fighting that Naruto and Killer B had fled their hiding place and joined the fight. Tobi only needs the Chakara of the Nine-Tails. For that, he steals two items that have stored Nine-Tails Fox Chakara. To make his own Six Paths of Pain, Tobi uses the reincarnated Jinchuruki. He uses them to fight against Naruto and Killer B.
The war's climax occurs with Tobi fighting Naruto, Killer B, Kakashi, and Might Guy. His six pathways assist him, reincarnating the six routes as their beasts. With the help of Nine-Tails, Naruto manages to stop all of the tailed creatures.
Tobi's Identity Revealed
Soon after, Kabuto fails, and his resurrection jutsu is canceled. Realizing that he is about to lose, he tries to revive the Ten-Tails from the Demonic Statue. But this statue is vulnerable in this state. Therefore, Tobi tries to protect it from the onslaught of Naruto, Killer B, Guy, and Kakashi. 
During the fight, Kakashi realizes that the Sharingan of Tobi and Kakashi have the same powers to send to the alternate dimension. Using this newfound knowledge, Naruto and Kakashi manage to break the mask of Tobi. The person behind is finally revealed to be Obito Uchiha.
Tobi and Obito
When it is revealed that Obito acts as Tobi and Madara, it is a shock to many. Obito was an orphan Uchiha that dreamt of becoming the Hokage. He viewed Kakashi as his rival and loved Rin. Under the Fourth Hokage, Minato Namikazi, he was in the same team as Kakashi and Rin. 
Obito was not talented as Kakashi. But he was a relentlessly hard worker. Obito followed Kakashi's lead and was promoted to chunin not long after. But Kakashi became jonin subsequently. 
In the Third Great Ninja War, Kakashi was chosen as the team leader to destroy a bridge. But Rin got captured during the mission. Kakashi wanted to abandon Rin, but Obito disagreed with him and decided to save Rin on his own. 
Obito tried to help Rin on his own, but the battle proved too much for him. At a desperate time, Kakashi arrived to help Obito. The duo managed to defeat their enemies and rescue Rin. But as they were leaving the cave, it collapsed on top of them. Kakashi was about to be crushed by the boulder when Obito saved him, and that is how his right side was smashed. Subsequently, Madara found Obito.
Relations that Impacted Tobi's Character
Many relations that Tobi formed were when he identified as Obito. These relations significantly impacted his personality and why he wanted to impose the Infinite Tsukiyomi. Here are the different characters Tobi had a relationship with:
Kakashi Hatake

Kakashi is a Hidden Leaf Jonin. He leads Team 7, which consists of Naruto, Sasuke, Sakura, and himself make up the team. At first, Kakashi is introduced as a strict instructor. His students cannot keep up with him, and he fails them. But in fact, Kakashi appreciates teamwork above everything else. If his students do not have the same values, he sends them back to the Academy.
Kakashi is a talented ninja. Due to what transpired in the Third Great Ninja War, Kakashi obtained the Sharingan of Obito. Due to the Sharingan, Kakashi becomes formidable. Although easygoing, Kakashi is serious when protecting his comrades and doing the right thing. He also displays good leadership skills, due to which he becomes the Sixth Hokage after the Fourth Great Ninja War ends.
As far as the personality of Kakashi is concerned, he is blunt about matters. Always level-minded, Kakashi appears to be cold-blooded when he completes his missions. But as he grows older, he becomes more relaxed unless there are important matters to deal with. 
During his time in the Academy, Obito was always jealous of Kakashi. When they both end up in the same team, Obito hated that he could not impress Rin due to Kakashi. Obito viewed Kakashi as his rival. But Kakashi was indifferent to Obito. During the Third Great Ninja War, Obito and Kakashi seemed to grow closer. But Obito is crushed and subsequently believed to be dead by Kakashi.
Rin Nohara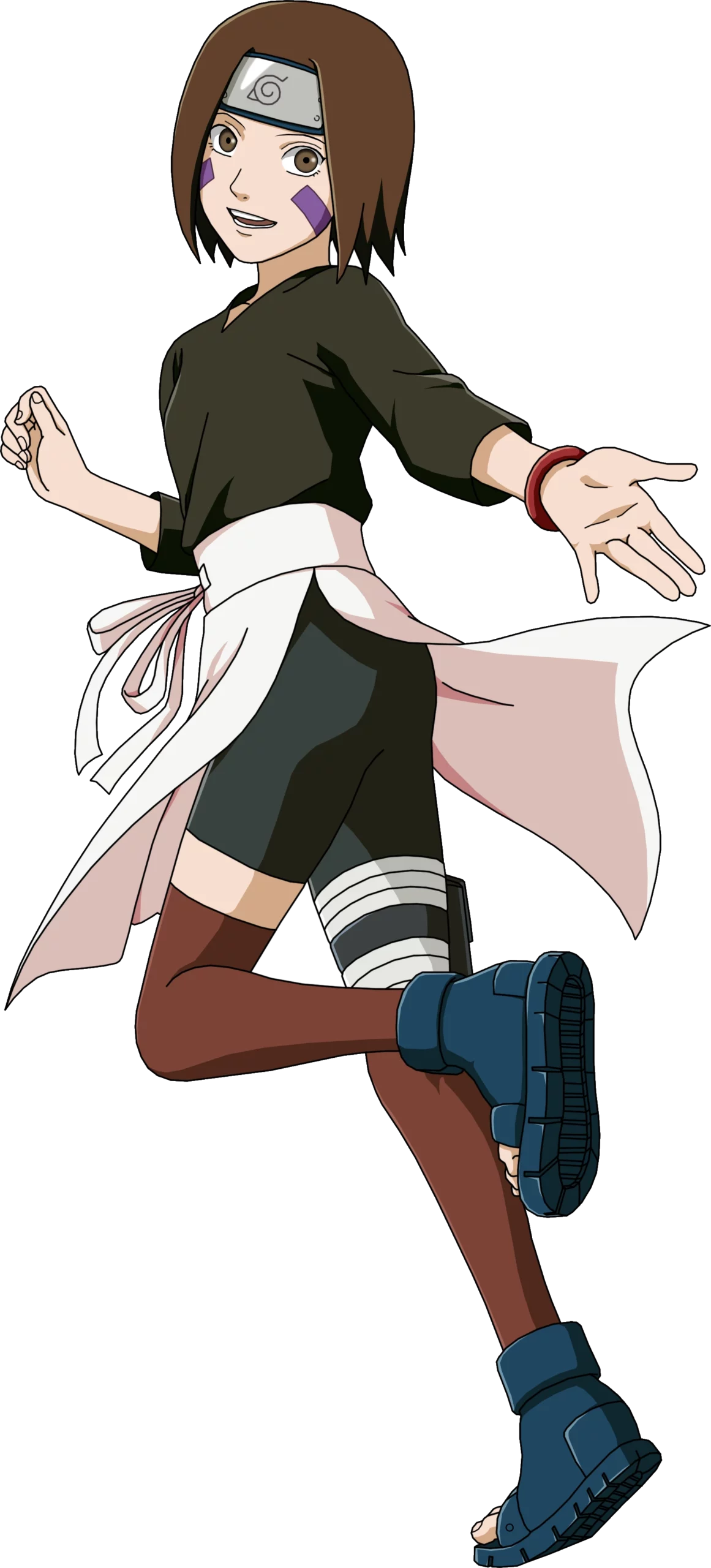 Rin was a chunin of the Hidden Leaf Village. She was a close friend of Obito and always cheered him on for everything. Though she died due to a ruse against the Hidden Leaf Village. To manipulate Obito, Madara planned her death where the Thee-Tails are sealed inside her, and when she is carried back to the village, the Three-Tails breaks out and destroys it. But Rin commits suicide to prevent that from happening.
Rin is a cheerful woman. Even as a young girl, she deeply cared for her friends. Her strong emotions resembled that of a mother or an older sister. But even if kind, she was always determined. Her caliber was at full display in stressful situations.
Obito had romantic feelings for Rin. But Rin had feelings for Kakashi. One reason why Obito was always competing with Kakashi. Rin, on the other hand, was always concerned about Obito. He was aware of the situation, and she was his closest companion. This is why Obito was devasted when Rin died and awakened his Mangekyou Sharingan.
Madara Uchiha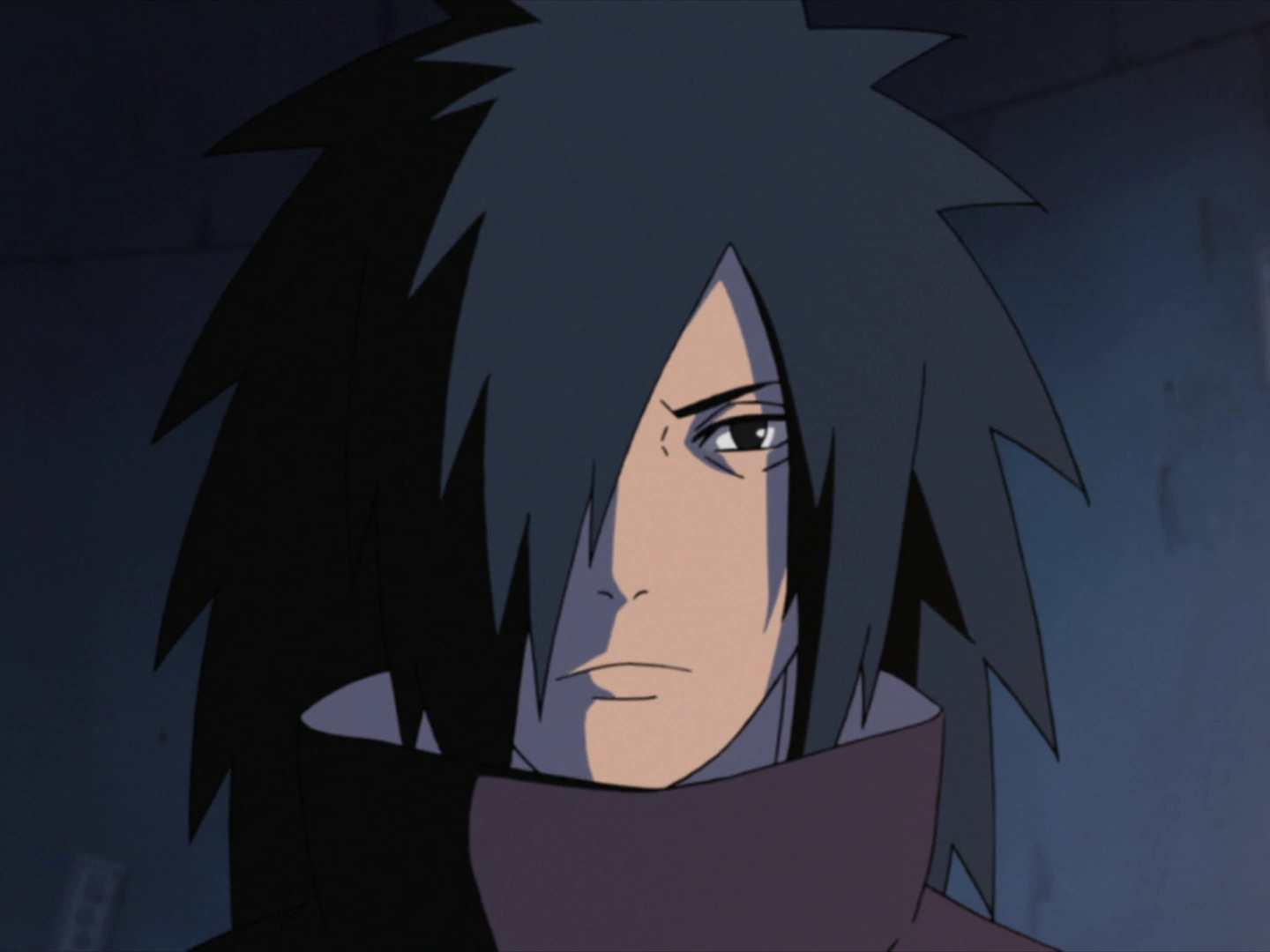 A long time before Naruto's journey, people lived in clans. But some large clans decide to band together and create villages. Two such clans that founded the Hidden Leaf Village were the Uchiha clan and Senju clan. Madara was the head of the Uchiha clan, and he was known as one of the strongest ninjas to live.
But seeing the history of conflict between the shinobi, Madara decided to distance himself from the village. He wanted total control, so there was no other option other than peace, and Hashirama disagreed with his thoughts. The two battled it out. Madara was killed. But he had already planned this and used Izanagi to rewrite his death. Madara also awakened the Rinnegan due to the Senju cells he consumed.
Madara wanted to execute the Infinite Tsukiyomi plan. But he was not able to do it in his current state. He needed to find a ninja that could carry out the project in his stead and revive him later using the Rinnegan. This was Obito. Madara appeared to Obito as a mentor figure. Madara took up the role of parents of Obito because he did not have any.
The Infinite Tsukiyomi plan of Madara appealed to Obito. After witnessing the death of Rin, Obito thought that it would be the only way to bring peace to the world.
Naruto Uzumaki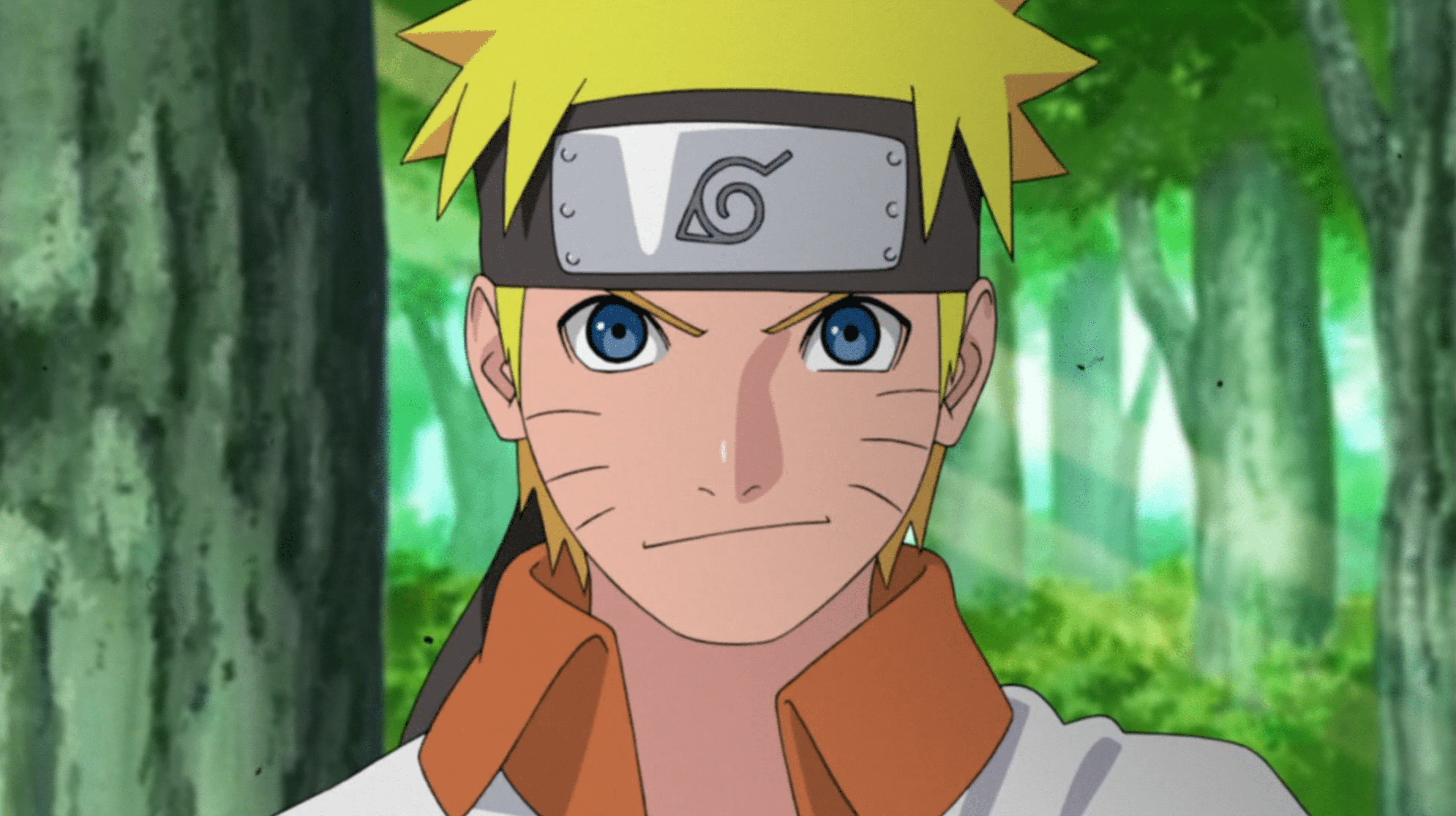 Naruto is the main character of the series. A young boy shunned by the village, Naruto wants the people of the Hidden Leaf Village to acknowledge his existence. To do this, he dreams of becoming the Hokage. But his journey is arduous, and there are many obstacles that he has to overcome.
At first, Tobi thinks of Naruto as nothing but a jinchuriki. But with time, Naruto foils the plans of Tobi recurringly. When Nagato decides to revive all the villagers he had killed, Tobi becomes curious about Naruto.
"Naruto is the bridge that will bring peace to the world." Tobi hears this many times, and it frustrates him. The reason is due to the past life of Tobi. As a child, he wanted to become the Hokage, to get the same recognition. But he gave up. When faced with Naruto, he contemplates what could have happened. Naruto is the juxtaposition of Tobi.
Fascinating Facts and Trivia
Do you know how old was Tobi when he attacked the Hidden Leaf Village?
At that time, Tobi was only fifteen. At only fifteen, he gave a tough time to the Fourth Hokage. For a boy who was not very talented, Tobi grew a lot during his time with Madara. The fruits of his training with Madara and his perseverance were displayed magnificently. 
How many Kekkei Genkai does Tobi have?
Tobi is shown to have four Kekkei Genkai. They are the Sharingan, the Mangekyou Sharingan, the Rinnegan, and the Wood Style Techniques. The Sharingan and Mangekyou Sharingan he has because of his blood. The Rinnegan belongs to Madara. He obtains the Wood Style Techniques due to the Hashirama Senju cells in his body.
When is Tobi's birthday?
Tobi is born on the 10th of February. Coincidentally, this is the similar date of birth shared by Izuna Uchiha, the brother of Madara. It is theorized that Madara liked Tobi because he reminded him of his brother. The author, Masashi Kishimoto, has been known to use dates to represent ideas.
FAQs
Question: Is Tobi a good guy?
Answer: It is typical for shounen manga, where the enemy becomes a friend. The same happens to Obito, and he joins forces with Naruto to take down Kaguya Otsutsuki. Even if the climax of the series is not taken into account, it is only through the actions of Tobi that the world of ninjas unites.
Question: How does Tobi become smart?
Answer: Although Obito is shown dense, he matures into an intelligent character. His change can be attributed to the influence of Madara and the painful moments he had to endure. Furthermore, Tobi has Zetsu on his side. And the power of teleportation. These two powers always give him a strategic advantage.
Question: Who is the other Tobi, and are they related?
Answer: The other Tobi is also known as Guruguru. When Madara summoned the Demonic Statue, it brought forth Tobi too. Madara believed that Tobi was an imperfect clone of Hashirama Senju. Tobi was not a fighter, but he could mold his body around a person like a suit to make them stronger. The other Tobi and Obito are not related per se. But they are comrades.
Tobi Naruto Guide: Final Thoughts

Naruto is a story of obstacles, and it is the story of never giving up. That is what always kept me attached to the story. But it is not only about Naruto others have their paths too. One of those other characters is Tobi.
A considerable amount of people relates to Tobi. He is smart, and he wants to do things his way no matter the cost. At the same time, he feels glum about the situation of the ninjas, and Tobi is pessimistic and only wants there to be peace. Although this revelation happens later in the story, it still symbolizes a journey where many things have to go wrong to make something happen.
Obito stands for friendship and teamwork. He comes to life again as Tobi. Manipulating different events, Tobi wants to bring about the Infinite Tsukiyomi Jutsu. To do that, he is willing to sacrifice everything. Although the plan itself is horrid, it is the drive of Tobi that every person can appreciate. It is his most redeeming feature. To me, at least.