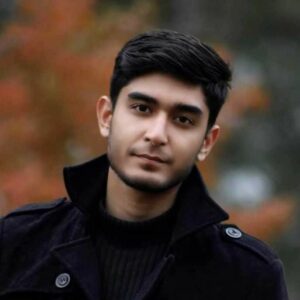 Latest posts by Asad Mehmood
(see all)
Hunter x Hunter, generally pronounced as "Hunter Hunter," is an Action fiction series by Yoshihiro Togashi. Hunter x Hunter was first Published in the March of 1998 and featured in Shueisha's Weekly Shonen Jump. The manga was adapted into two different animated series, two animated movies, and there are rumors of a live-action film coming out later. 
The first series aired in October 1999, animated by Nippon Animation. The second animated series aired in October 2011, co-animated by Nippon Animation and Madhouse. The Hunter x Hunter manga landed a huge success and became a fan favorite, selling over 79 million copies. The animated series was also a hit amongst the fans and ranked 52 on "my anime list.".
The series follows the adventures of a young boy Gon Freecss, as he travels in search of his father. Its massive success lies in its self-building narrative set in a wholly reimagined world. A long but engaging storyline and a unique set of characters made this series a fan favorite and thus has spawned a wide variety of related merchandise.
This guide will help you find the best Hunter x Hunter merch and educate you about problems you may face while purchasing them.
The Best Hunter X Hunter Merch Guide: Bottom Line Up Front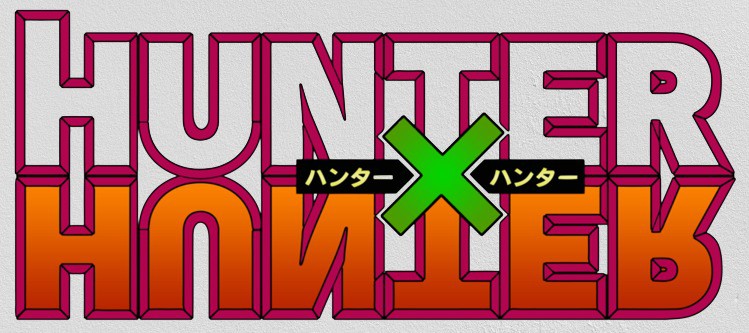 The Hunter x Hunter universe offers a wide selection of merch; here is a list of some of the everyday Hunter x Hunter items famous amongst the fans:
Clothing Merch:

On the clothing side, Hunter x Hunters has a wide selection of T-shirts, Hoodies, Tank Tops, Jackets, Sweatshirts, socks, custom shoes, and even Ugly Christmas sweaters. And these are all available in various designs and sizes.

Accessories:

The Hunter X Hunter franchise also offers a wide variety of accessories. Customized phone cases, keychains, and mugs are some of the options provided by Hunter x Hunter merchandise. These are a must-have for any fan of the series. 

Action Figures And Toys:

Hunter x Hunter action figures and toys feature a vast collection of figurines and Funko-Pops. They are popular amongst many young and adult fans.

Home Decor:

Hunter x Hunter merchandise sells a lot of decoration items. They include wall arts, lamps, and blankets; all of these can be customized to your liking.
My Top 10 Best Hunter X Hunter Merch Picks At A Glance
Here is a list of my favorite items from the Hunter x Hunter Merchandise in no particular order:   
Hunter x Hunter Killua Zoldyck T-shirts

Hunter X Hunter Mixed Manga Air Force

Hunter X Hunter Logo Hoodie

Hunter x Hunter Kurapika Figure Toy

Hunter × Hunter Hisoka Face Tatt Design Phone Case

Funko Pop! Animation: Hunter x Hunter – Gon Freecss Jajanken 

Chrollo Lucifer Ugly Christmas Sweater Hunter X Hunter Gift

Kurapika laughing – 3D Led Night Light

Hunter x Hunter Metal Keychain Spiders logo – Style 11 

Hunter x Hunter -Killua Cosmic Assassin Mug
Hunter X Hunter Merchandise, Worth Every Jenny!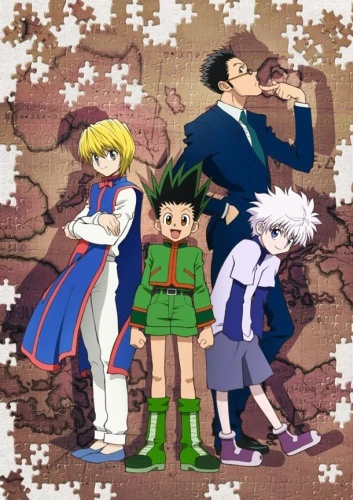 Hunter x Hunter merchandise provides a sense of excitement and thrill. It helps engage the audience in its rich and unique story. As a fan of the series, Gon hoodies and Killua action figures were another way of showing my appreciation for the series.
The merch allowed me to connect better with the characters and gave me a sense of comfort and happiness by displaying them in a more fun and appealing way.
Another plus point about the Hunter x Hunter merch is its availability and diversity. Due to its massive fanbase, Hunter x Hunter merch can be found in almost every part of the world. From Phantom Troupe hats to Meruem shoes, it has something for everyone. Together with expert artisans and attention to detail makes the merch so much more worth it. 
Most Common Hunter X Hunter Merchandise Products
Hunter x Hunter merchandise offers a wide variety to satisfy its massive fanbase. And ranges from clothing items of your favorite Nen user to mobile and even table accessories. These and some different common categories that the Hunter x Hunter merch offer are enlisted below:
Category #1: Apparel
Hunter x Hunter clothing merch includes an extensive array of captivating and beautiful designs in their catalog. The clothing merch is well-centered around the series and perfectly depicts the characters' emotions in the series. Hunter x Hunter merch range from T-shirts and hoodies to shoes. 
T-Shirts
T-Shirts are amongst the most famous pieces of Hunter x Hunter merch sold worldwide. These prints are captivating and bring a sense of intimacy to the series' fans. Hunter x Hunter T-shirts offer a wide variety of options. The most popular character designs in unisex T-shirts feature Gon, Killua, and Hisoka. You might like to check out some of the picks mentioned below:
Hoodies
Whether it's getting chilly outside or you want to show off your love for your favorite series, Hunter x Hunter hoodies are the perfect merch for you. Whether it's a Feitan pullover hoodie or Meruem Chimera ant hoodie, Hunter x Hunter has every design. You might like to check out some of the picks mentioned below:
Custom Shoes
Custom Hunter x Hunter shoes are another form of merch that is quite popular amongst the fans. Every fan has something to choose from with Kurapika Scarlet Eyes Air Force sneakers, Killua Jordans, or Feitan Yeezy's. You might like to check out some of the picks mentioned below:
Category #2: Accessories
With the ever-growing love for the series, accessories have made their way into Hunter x Hunter merch. Keychains, custom mugs, and phone cases are some of the best items in the Hunter x Hunter accessories. 
Phone Cases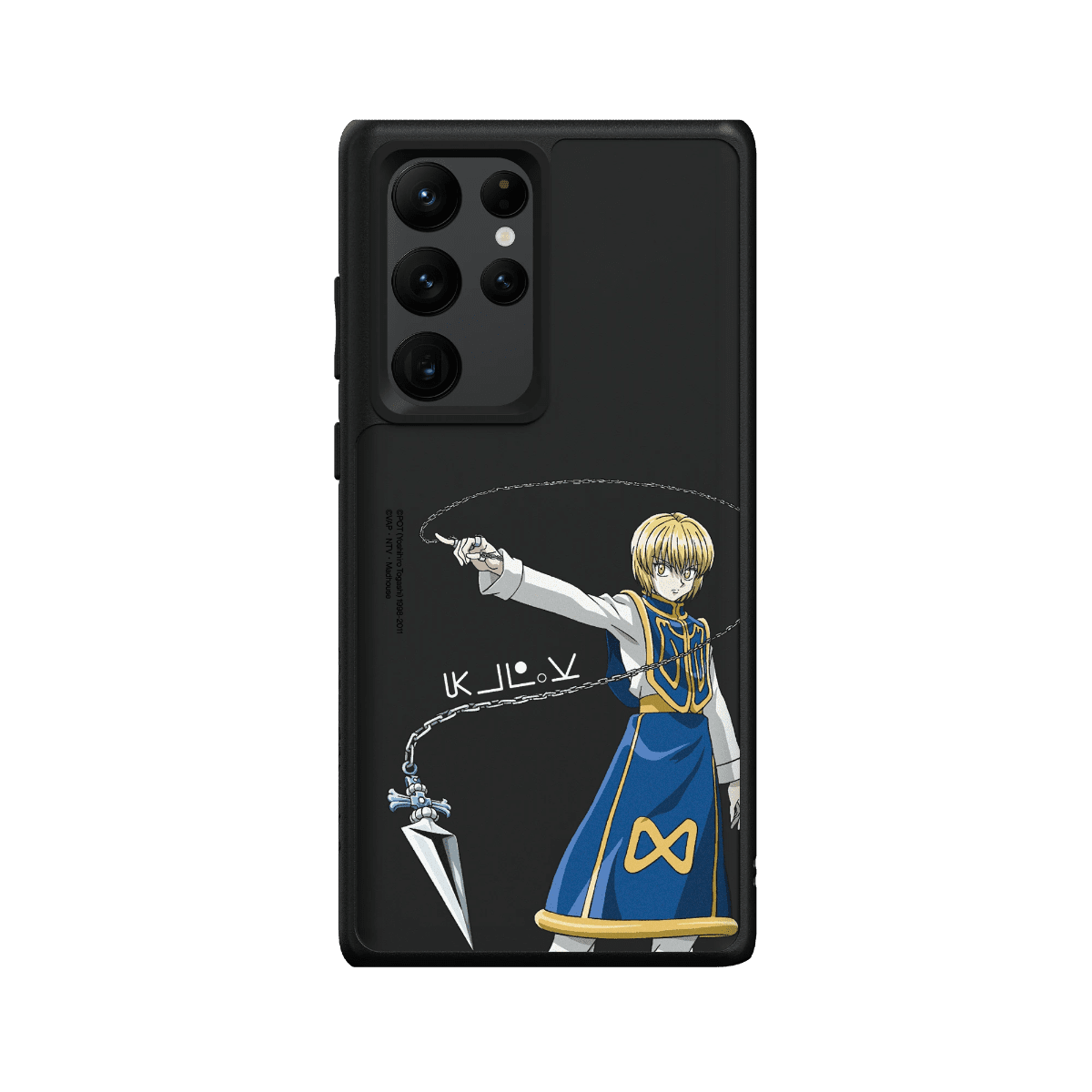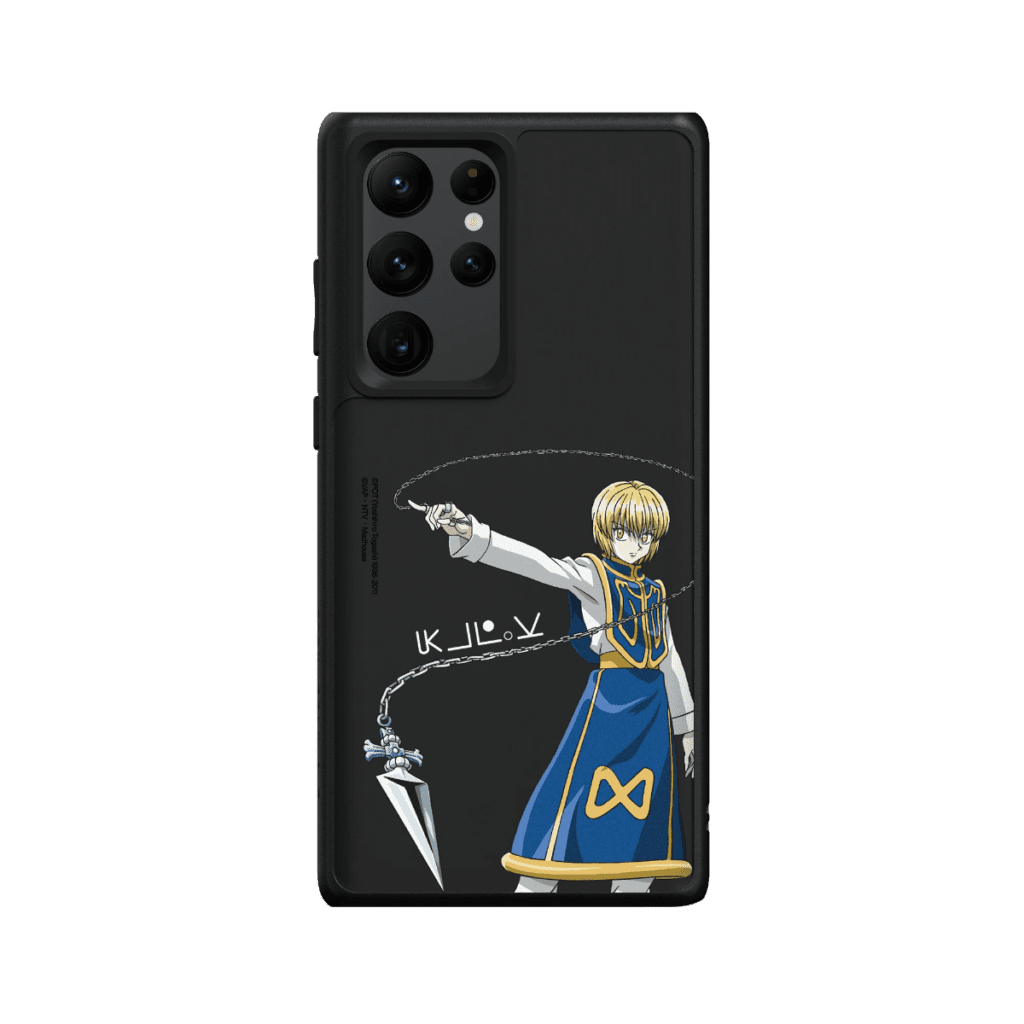 Phones cases are a great way of integrating your love for the Hunter x Hunter series into your daily life. Appealing to a larger audience makes you the center of any conversation. Some famous Hunter x Hunter phone cases include Gon Freecss's angry phone case and Hisoka Pop art phone case. You might like to check out some of the picks mentioned below:
Custom Mugs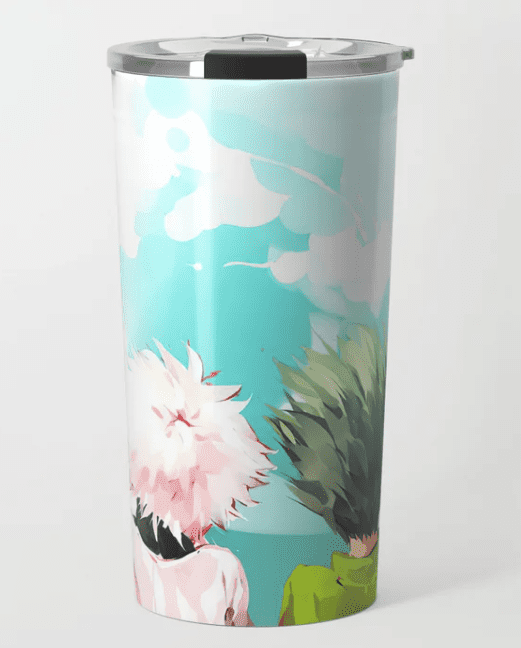 Whether you're a massive fan of the series or just a coffee/tea person like me, Hunter x Hunter custom mugs are a no-brainer. With Leorio, and Ging mug designs available on the Hunter x Hunter official merchandise store, anyone can order it and enjoy their preferred beverage in style. You might like to check out some of the picks mentioned below:
Keychains
Suppose you're a keychain lover like me or want to get something new for your Hunter x Hunter merch collection. In that case, you are obligated to buy Hunter x Hunter keychains. Whether you're a fan of the Phantom troupe or interested in the last member of the Kurta clan, keychains have something for everyone. You might like to check out some of the picks mentioned below:
Category #3: Action Figures And Toys
Hunter x Hunter figures portray actual scenes from the series and provide a great way to revive hidden feelings about those characters. Hunter x Hunter toys are famous for their storytelling and unique visuals. Most standard items in this category include figurines and Funko Pops!.
Funko Pops!
A lack of details and a charming presence make Gon and Killua Funko-Pop unique. Giant-headed, big-eyed version of Chrollo or Meruem makes Hunter x Hunter Funko-Pop so much more worth it and is a must-have for any hardcore collector. You might like to check out some of the picks mentioned below:
Category #4: Home Decorations
For any Hunter x Hunter fanatic, their first wish is to incorporate their favorite series in at least the confinements of their own house. Hunter x Hunter home decorations perfectly fit the description. Hunter x Hunter wall arts, lamps, and blankets are the best examples of items in this format.
Wall Art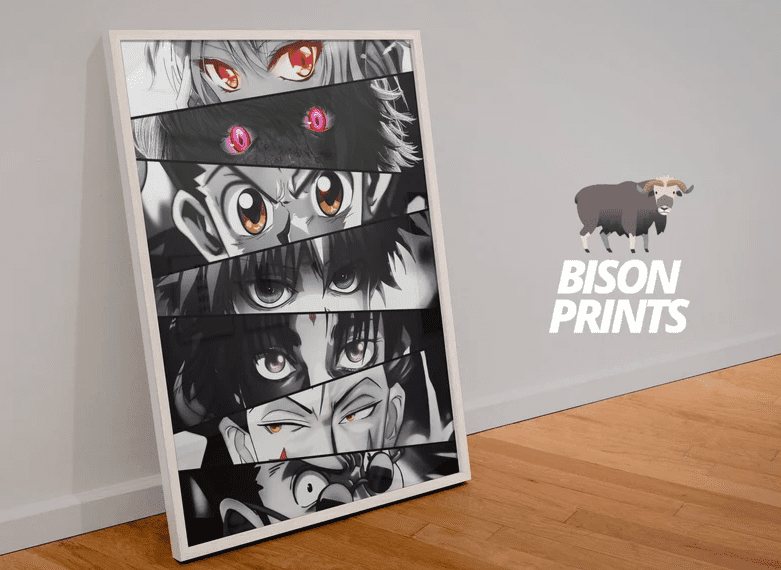 Hunter x Hunter wall art is an excellent way of populating your otherwise bland-looking walls. With the size of these canvases, you can decide how much you want to indulge yourself in the art. Some great picks for the Hunter x Hunter wall art include Killua Zoldyck and Kurapika chain user wall art. You might like to check out some of the picks mentioned below:
3D Lamps
Hunter x Hunter 3D lamps are another great way to decorate your bedside or study tables. Whether it's Hisoka's smug smile or Killua's lightning Nen ability, Hunter x Hunter lamps have everything. You can even find customs lamps as per your liking. You might like to check out some of the picks mentioned below:
My Personal Experience With Hunter X Hunter Merchandise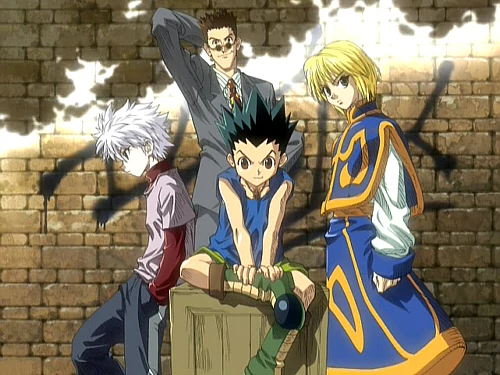 Ever since I read Hunter x Hunter manga, I have been fascinated by the adventure and action the series offers. My love for the series led me to purchase many of the pieces of merchandise Hunter x Hunter offered. It ended up as one of my most extensive merchandise collections.
I would invite my friends over and brag about my Hunter x Hunter figurines, especially the Hisoka Funko-Pops. Here I will be sharing some of my experiences while purchasing the merch and guide you through some of the obstacles I faced. 
Common Problems And Their Solutions
The path of trying to get what you love is never easy, and the same was the case with Hunter x Hunter merchandise. While getting into the merch game, I faced many problems, and I will be sharing them with you, together with some of the solutions that I feel are the best. 
High Shipping Costs
Imagine yourself strolling through an online merch store; after countless minutes of searching, you find your favorite Gon printed T-shirt. It fits your budget, but high shipping costs are associated because the merch is imported from Japan. You can save yourself from this by:
Finding Online merch stores that source their inventory from local factories

Leave online altogether and buy from retail shops if they have the product you want.
Stock Issues
While buying your next Feitan Hoodie or Chrollo sneaker, there is a big chance you will find, i.e., the item "Out of Stock." Looking at the success of Hunter x Hunter and its massive fanbase, it's not a surprise their more famous merch items are almost sold instantly. But don't worry, you can save yourself from the trouble by:
Directly contact the seller/store enquiring about when the item will be in stock and set a reminder so you don't miss it. 

Try finding different websites/stores where the article may still be in stock.
Long Delivery Wait
After placing your order, you may not consider the quite lengthy delivery times, leading to unaccounted delays. This is never a good thing and leads to an awful buying experience. Here are some tips to avoid this:
Buying from merch from stores having several warehouse locations around the world

Choosing suppliers and courier services local to you as this allows you to track your orders and avoid any unaccounted delay
Poor Quality Or Damaged Merch
While choosing to buy online, there is always the risk of poor-quality or damaged pieces of merch. Bad printed T-shirts and hoodies, or cheaply made shoes, to having the wrong size are some of the problems you may experience. If you have received one of these items, ask for an immediate return. Some ways to avoid this are:
Asking for actual pictures of the merch from the seller 

Buying from a respected supplier with positive ratings
Currency Issues
It is pretty standard for many Hunter x Hunter pieces of shirts and keychains to be sold in Yen, Pound, Euro, or any other currency. To avoid paying unannounced charges and taxes, you should always try to find merchandise sold in your local currency. If you have to buy in a different currency, calculating the exchange rate in advance is always good.
Merch Buying Guide: Tips, Tricks, And Advice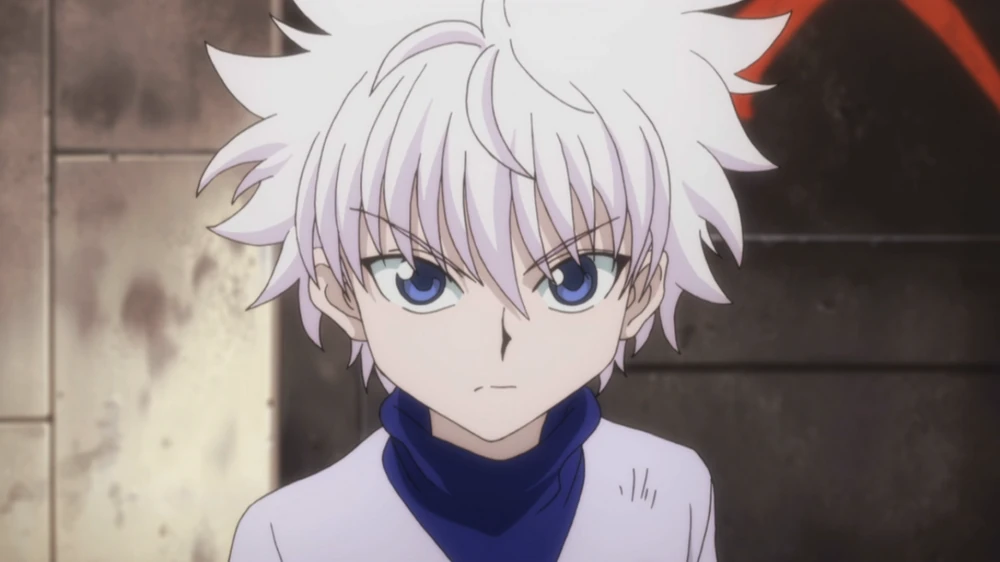 Due to its massive variety, many fans may be puzzled about how to find and buy the best Hunter x Hunter merchandise. Here are some of the tips that may help you in the long run:
Buying From Retail Shops
The idea of buying a hoodie or a pair of sneakers of your favorite series right from the comfort of your home may look enticing, but it is far from ideal. Many of you may face long delivery times, huge shipment charges, and impaired quality through online shopping. With retail, you avoid most of these issues. 
Go out to your nearest retail shops, select your choice of merch item, choose your preferred design and size, pay for it, and you should have your favorite Meruem sneakers on your feet. And the best thing about retail is no unaccounted charges nor any delays. Pay for it, and have it.
Looking For Customer Reviews
While shopping online for your favorite piece of Hunter x Hunter merch, the best tip you can get is to look at the reviews. Many sellers who value their clients tend to give them a good experience. By looking at the reviews, you can find out the experience of an average fan with real-life pictures of these items.
The rating system also helps, as a lower rating means typically poor customer experience or wrong quality product. Only buy items with high customer reviews and good ratings, and finalize the purchase after you are satisfied with the customer reviews. 
Making A Budget
Many fans get carried away while looking at the merchandise of their favorite series; I have gone through that myself. If you have a considerable budget, buy as much as you want. But if you are on a limited budget like me, categorize the items, and make spreadsheets. Decide how much you want to spend on your favorite Hunter x Hunter merch piece.
Price comparison and looking at other listings is another excellent tip to get the most out of your budget. Try to find the same item at different places as prices tend to change depending on the market but don't compromise price over quality.
My Top 10 Best Hunter X Hunter Merch Picks
Hunter x Hunter offers a wide variety of merch to choose from. But here are some of my recommendations to help make a fan's decision a lot easier.
#01 Killua Zoldyck 3D Printed T-Shirt
Killua Zoldyck 3D T-shirt has Killua drinking a can of soda printed on the front with "Killua Zoldyck" written in Japanese. Killua is seen wearing a black turtle neck and spider-like backpack. The shirt is adorable and shows Killua in a more simple form. Personally, it's one of the favorite pieces of merch I own.
It offers a crew neck design, short sleeves, and a mix of premium cotton and polyester fabric. It is always a delight to wear with high-definition print and exceptional fitting. This T-shirt is handmade and available in Small to XXXL sizes for $22.95 on the Hunter x Hunter officially licensed merch store. Do check the size chart there to get the best fit for you. 
#02 Hunter X Hunter Unisex Mixed Manga Design Air Force Shoes
These shoes have a bold design with a collection of scenes from the Hunter x Hunter manga, including colored Gon and Killua on the sides. It undoubtedly allows you to show off your pride as a true Hunter x Hunter fan. 
The shoes offer rubber soles for traction, lace-up closure for a snug fit, eco-friendly microfibre leather, and are 100% vegan. Their size ranges from US5.5 to US12 and can be bought for $84.95. Its price tag might be a bit high for some fans, but it does justify its quality.
#03 Hunter X Hunter Logo Design Hoodie
The Hunter x Hunter logo design hoodie is the perfect attire for this winter. The familiar design of Hunter x Hunter is printed on the front and the sleeves with the original font from the series. The design also offers a rich color palette that will appeal to any series fan.
The Hoodie is crafted from premium cotton, polyester, and spandex blend, making it soft and durable. The Hoodie also offers a never peel, flake, and crack design with two-way stretch fabric, perfect for outdoor activities. And can be bought in many sizes ranging from small to XXXL for only $44.95 from the Hunter x Hunter officially licensed merch store.
#04 Kurapika Collectable Figurine
The Kurapika figurine is perfect for any Hunter x Hunter collection. The figure displays the character in its full glory with the shining scarlet eyes and the iconic yellow and blue suit with small conjured chains on the hands. In my opinion, it is a must-have for any fan inspired by Kurapika's past.
The figure is about 15cm tall and is made of light PVC material. The package also comes with a small stand with the Hunter x Hunter logo, perfect for any table side collection. This can be bought for $46.98. 
#05 Hisoka Morow Face Tatt Phone Case
This attractive phone case has Hisoka's face filled with tattoos on the back. This design is one of my favorites as it brings a sense of uniqueness and complexity to the table, or should I say the phone. The black and white theme further adds to the complexity of the character.  
The phone case is made of high-quality silicone making it compact and lightweight. It also resists dirt and is stain and shockproof. So why wait? Order yourself a trendy new Hunter x Hunter phone case and protect your phone in style. You can buy the case for $16.95 from the official merch site. 
#06 Funko-Pop! Gon Freecss Jajanken
Gon Freecss is the main protagonist of the series, and many fans, including myself, love his cheerful personality. Seeing the love for Gon and the popularity of Funko-Pop in recent years, it's not a surprise Gon Funko-Pop is on this list. Here Gon is seen holding his iconic move Jajanken, further amplified by the led light inside his hand. 
The Gon Freecss Funko-Pop dimensions are 6.35 x 6.35 x 9.525 cm and are made of Vinyl, coming in around 4.5 ounces. The Funko-Pop can be bought for $13.58 on the Funko-Pop official Amazon web store. 
#07 Chrollo Lucifer Ugly Christmas Sweater
This Christmas Ugly Christmas sweater can be the perfect gift for your Otaku friend. What better design than Chrollo Lucifer himself! Chrollo's dark personality and attire make him a fan favorite and further increase the demand for his merch. The sweater focuses on Chrollo's pale skin and dark clothes and perfectly shows the leader in his full glory. 
Chrollo Lucifer Christmas Sweater is ultra-soft with a blend of polyester. It also features a specialty high-definition heat-dye application that ensures long-lasting color. You can buy it for $49.95, and it is available in sizes from small to 5XL.
#08 Kurapika Laughing 3D Led Night Lamp
Kurapika is a quiet character throughout the series and is seen only laughing once. With the help of this led lamp, the laugh is perfectly preserved and illuminated with multiple LEDs. This lamp is a must-have for any die-hard fan of the series. 
The lamp is about 15 cm long and 10 cm wide and comes with a clear stand to make it sit upright. Fans also can add their color to the lamp, making it a perfect bedside or night lamp. This lamp can be bought for only $22.98. Amazing, right?
#09 Killua Zoldyck Cosmic Assassin Mug
Whether you want to drink your beverage in style or add another thing to your Hunter x Hunter collection, Killua cosmic mug perfectly fits you. It offers impressive visuals with Killua and his lightning aura surrounding him and the flashy background bringing everything together. 
The mug costs $24.95 and can hold up to 11 oz or 325ml. The face has a diameter of 3.2″ (8.2 cm), not including the handle. The mug is thick ceramic, making it a perfect insulator to keep your coffee. It's also dishwasher safe.  
#10 Phantom Troupe Spider Logo Keychain-Style 11
The Spider keychain exhibits impressive quality, and its in-hand feel proves its expert artisan's ship. The Spider logo on the keychain is the Phantom Troupe symbol; its head signifies the leader, and its nine legs a nod to each troupe member. 
The keychain is 3.35 cm long and weighs about 0.6 ounces making it easy to carry. It's made of brass and features a rustic finish to it. This design can be bought for $15.50 with either the keychain or necklace attachment.  
FAQs
Question: What is the best online marketplace for Hunter x Hunter merchandise?
Answer: The officially licensed Hunter x Hunter merchandise store is the best online marketplace recommended by many fans. Here you can find a never-ending variety of Hunter x Hunter-themed shirts, hoodies, and even posters reasonably priced.
Question: What are some must-have Hunter x Hunter merchandise on a budget?
Answer: On a budget, you should first pick out items that best suit your taste. Some of the must-haves are Hunter x Hunter hoodies and Phantom troupe-themed keychains. These are some of the more famous things, providing fantastic quality on a budget.
Question: Is buying merch in Japan cheaper than in the rest of the world?
Answer: If you live in the US, not really, at least if we talk about base prices. However, the shipping costs and import duties can easily make the difference, as these things drive the price way up outside Japan. 
The Best Hunter X Hunter Merch Guide: Summing Up
Hunter x Hunter merchandise is heart-warming and wholesome. Due to its high demand, the variety of merch is only increasing, and it has something for everyone. While buying Hunter x Hunter merch, you can easily enjoy yourself.
Even on a small budget, if you know what you're doing and follow the proper steps. Buying from retail merch shops and looking for customer reviews while shopping online are some of the best tips you can follow while purchasing your favorite product. 
My favorite Hunter x Hunter merch has to be the Mixed Manga Design Air Force Shoes; as a fan of the manga art style, the design resonated with me. The Mixed manga air force is not only stylish, perfect for get-togethers, but also very comfortable for prolonged use. So what are you waiting for? Go and grab them.
Recommended Reads: