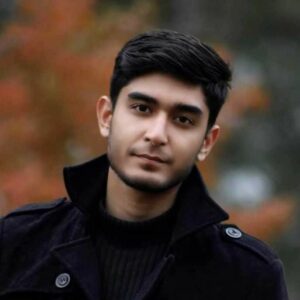 Latest posts by Asad Mehmood
(see all)
Sailor Moon is one of the most famous manga from the 90s. It was adapted into anime in 1991, followed by a reboot series Sailor Moon crystal in 2014. After that, Sailor Moon returned to the anime world with its latest adaptation from the dream arc of the manga Sailor Moon Eternal in 2021.
The story of Sailor Moon mainly revolves around a 14-year-old girl, Usagi Tsukino, who attains power from a legendary silver crystal and her guardians. Sailor Moon consists of three seasons covering a distinctive storyline.  Each season covers unique story arcs like the Dark Kingdom Arc, Black Moon Arc, Death Busters Arc, and the Dead Moon Arc.
Sailor Moon Merch Guide: Bottom Line Upfront
Sailor Moon merchandise was always one of the most in-demand merchandise. The fame of Sailor Moon became grounds for the release of a massive number of merchandise, which includes clothing, toys, comics, ceramics, jewelry, books, shirts, and much more.
Apparel:

The clothing items offered in Sailor Moon merchandise include T-shirts, hoodies, dresses, heels, and shoes.

Jewelry:

Sailor Moon merchandise has an adequate amount of jewelry which includes necklaces, rings, bracelets, and brooches.

Accessories:

The Sailor Moon merchandise includes various accessories you can add to your collection, including bag packs, candles, umbrellas, mugs, and bowls.

Home Décor: 

Sailor Moon merchandise has an excellent collection of decorations for Sailor Moon fans. These decorations are in the form of wall art, posters, and lamps.

Toys and Figures: Sailor Moon merch is home to a famous collection of toys, statues, figures, and figurines for Sailor Moon fans fetch reasonable prices in the collectors' community. These figures belong to some of the most sought figures collections in the Anime world.
List of My Top 16 Picks for the Best Sailor Moon Merch Collectibles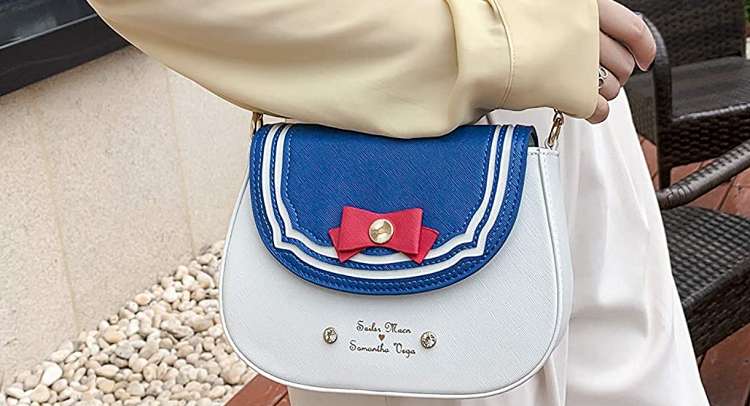 Here is a list of my top 16 picks for the best Sailor Moon merch items that would bring life to any Sailor Moon collection.
Sailor Moon Pastel Aesthetic Hoodie Sweatshirt 

Sailor Moon Vaporwave T-Shirts

Sailor Moon Cosplay Costume Princess Luna Dress

"Tuxedo's Rose" Scented Candle

Luna/Artemis Synthetic Leather Backpack

Sunwell Fashion Kawaii Anime Sailor Moon Purse

Luna Artemis Sailor Moon Metal Poster

Sailor Moon Ramen Bowl With Chopsticks

Sailor Moon Sailor Scout Light-Up Heels

Sailor Moon Kawaii Anime Gifts 3D Illusion Nightstand

Sailor Moon Shoes For Women Hand-Painted Canvas

Betsey Johnson Celestial Moon And Star Drop Earrings

Bandai Ichibansho – Eternal Sailor Moon And Eternal Sailor Chibi Moon Action Figure

Tamashii Nations Sailor Jupiter Action Figure

Silver Magic Moon Ward Pendant

Prism – Gold Sailor Moon Inspired Ring
What Makes Sailor Moon Merch Unique?
There are always scenes, characters, and events that leave a permanent imprint on the minds. Merchandise is one way to express that Sailor Moon has captured your heart. You might be thinking, what makes this Sailor Moon merchandise different from any other.
One thing that makes Sailor Moon merchandise unique is Women's empowerment. You can see this in every feminine character in the Sailor Moon series. Having an item from Sailor Moon merchandise will definitely empower your personality if you are a proponent of feminism.  
The recent release of Sailor Moon eternal in 2021 introduced many new products to the existing merchandise. It also made most of the stuff from older manga merchandise available or restocked. About Sailor Moon merchandise, the choices are enormous. In this article, we will go through some of the best options you can avail of.
Sailor Moon Merch Offers a Lot of Options to Choose From!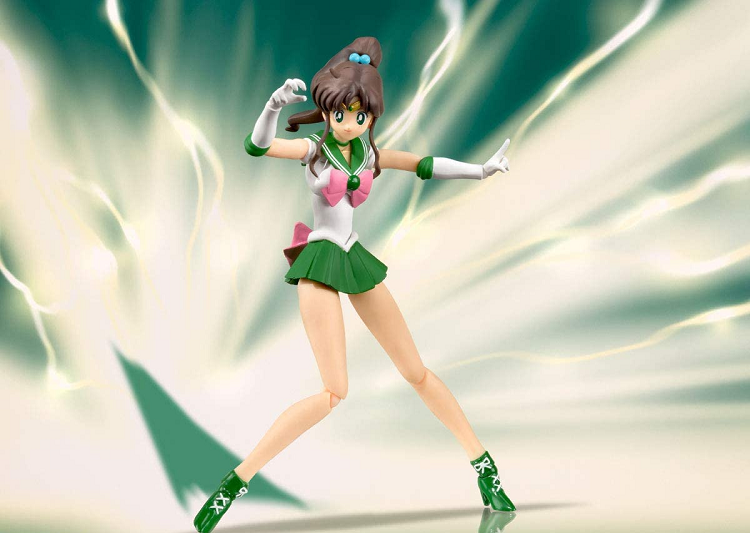 Sailor Moon merchandise is one of its kind, where there is a little something for everyone. You can get a dress to match the Sailor Moon dress, a lamp to enlighten your world, or a Bag to empower your looks. The choice is yours. Following is a general listing of items part of the Sailor Moon merchandise. 
Sailor Moon Apparel
You can find different items in the Sailor Moon clothing line, Including cosplay costumes, hoodies, T-shirts, uniforms, and shoes. 
T-Shirts
Who wouldn't like a nice T-shirt? Sailor Moon T-shirts come with printed images of characters, available around the stores. If you are good at online shopping, as it requires lots of hunting and reassurance, the following can be a few good choices to buy online, 
Primitive x Sailor Moon Ginza Scouts T-Shirt
Unisex, Sailor Moon Kawaii Shirt
Hoodies
We all love hoodies to keep us warm, cozy, and stylish during winter. What is better for a Sailor Moon fan other than a hoodie imprinted with a favorite character of theirs? Sailor Moon hoodies have top-notch designs adapted from the series itself. They give you funky and classy looks, for instance;
StaBe Women's Sailor Moon Stars Personalized Hoodies
Xjhla Men's Back Printing Sailor Moon Hoodie
Cosplay Costumes
Every Fan desires to at least once to look like their favorite hero. The purpose of merchandise should be to make this dream a reality. Sailor Moon merchandise also brings a set of different cosplay dresses like,
Men's Sailor Moon Tuxedo Mask Costume
Mister Bear Sailor Moon Jupiter Lita Cosplay Costume
Shoes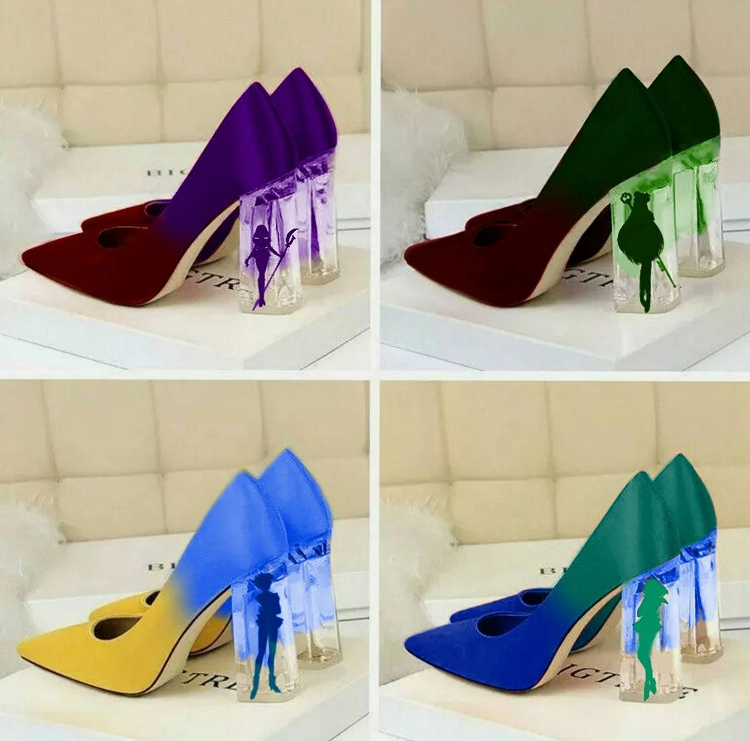 Shoes are a crucial part of our daily lives, either nice heels to go with a dress or comfortable sneakers for a walk. If you are a Sailor Moon fan, you need those heels worn by the Sailor Moon and Sailor Jupiter. 
If you are not a heels person, you can opt for hand-painted Sailor Moon sneakers such as,
MING CHUAN Whirl Cosplay Boots Shoes for Sailor Moon Chibiusa
Sailor Moon Shoes Halloween Cosplay Shoes Sneakers
Sailor Moon Jewelry
Jewelry is a fundamental element in Sailor Moon merchandise. Sailor Moon and her guardians wear a fabulous and tremendous amount of jewelry, representing the difference in their personalities and powers. Sailor Moon merch includes necklaces, rings, tiara, and brooches.
Necklace
The fans of Sailor Moon always desire to have a brooch like hers. You can have one now from the variety of necklaces provided by Sailor Moon merchandise. They may portray a set of characters or metallic signs used in the series, for instance,
Sailor Moon Ribbon Necklace
Red Moon Usagi Choker
Rings
Rings represent a different aura of your personality. The trend of wearing rings has increased recently. If you are a fan of Sailor Moon, you need to have a look at,
Sailor Moon BANDAI Brooch designed Ring.
Sailor Moon x U-treasure Ring Sailor Uranus & Neptune.
Brooches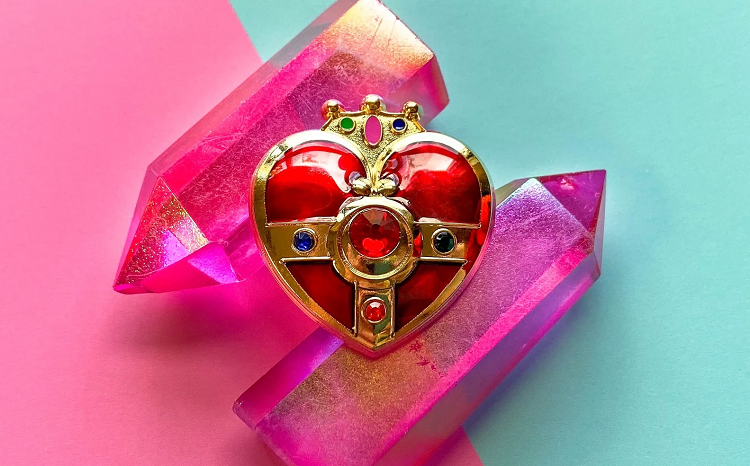 In the complete series of Sailor Moon, brooches had a crucial role in keeping the sliver crystal safe and always available. You can have those brooches and minimal containers to contain something precious. Some of the choices to consider are,
Beaded Sailor Moon Brooch Cosmic Heart
Sailor Moon Transformation Brooch
Bracelets
Bracelets are another unique piece of jewelry. In the Sailor Moon series, we saw the sailor guardians wearing bracelets and using them as a communication method. You can communicate through your jewelry, just like those guardian girls. Some of the best options to choose are,
Sterling Silver Star and Crescent Moon Round Link Toggle Charm Bracelet
Crescent Moon Sun Star Bracelet, Sky Theme Bracelet
Sailor Moon Home Décor
When decorating homes, studios, hallways, and youngster's rooms, always look for something trendy and something similar to their interests. Sailor Moon Fans can use 3Dlamps, posters, and portraits for decorative purposes.
3D Lamps
3D lamps are an excellent choice for decorations. You can have a two-in-one lamp and figurine, as these lamps have light fixed onto a character's figure. 
There are several other options to bring light to your darkness, such as LED light of Sailor Moon shape can be fixed onto the wall, and voila! Some of the best Sailor Moon lamps include,
Sailor Moon Acrylic 3D Anime Lamp, Manga
Sailor Moon Neon Sign
Posters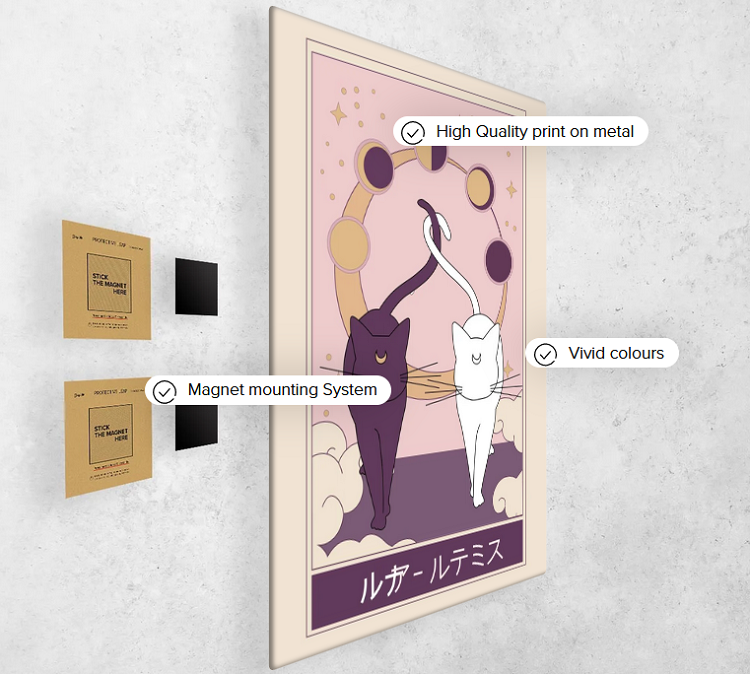 Posters and portraits are paper-based artwork or merchandise you can say are best for decoration. Pasting a poster of your favorite Sailor Moon character would be a marvelous idea. Posters usually are paste-able. You can modify them into frames and non-sticky posters to prevent your wall paint from falling off.
Anime Poster Crystal Tuxedo Sailor Moon
Sailor Moon Anime Scroll Poster Manga Wall Art
Figures
Action figures just fit right with anime lovers. You can find figures of all the characters from the Sailor Moon series, where there is not a single character people do not admire. 
Sailor Moon figures come in different materials and formats, mainly two types mobile and non-mobile. 
TAMASHII NATIONS Sailor Moon -Animation Color Edition
TAMASHII NATIONS Sailor Uranus-Animation Color Edition
Sailor Moon Accessories
Anything that fits your needs can be counted as an accessory. Maybe an item needed for work or to carry as fashion. Sailor Moon merchandise includes as many accessories as you think. For example, bookmarks, mugs, bowls, umbrellas, phone covers, makeup brushes, candles, and pens.
Bags
Bags are a must-have in our lives; who doesn't have one fancy bag in their closet. Unlike other merchandise that include typical backpacks, Sailor Moon merch also has some fancy-looking hand purses. For example,
Luna & Artemis, anime kawaii Sailor Moon purse crossbody bag
Sailor Moon Purse|Cosplay Bag|Kawaii Tote Handbag
Umbrella
If you live somewhere it occasionally rains, an umbrella becomes a necessity. If you are a Sailor Moon fan and have to carry an umbrella to save yourself the trouble of getting wet in the rain, why not buy an umbrella with a Sailor Moon theme? You are looking for one anyway. Here you can choose from some of them mentioned below.
Sailor Moon – Sailor Scout Umbrella
Sailor Moon Luna Rain Sun Umbrella
Mugs and Bowls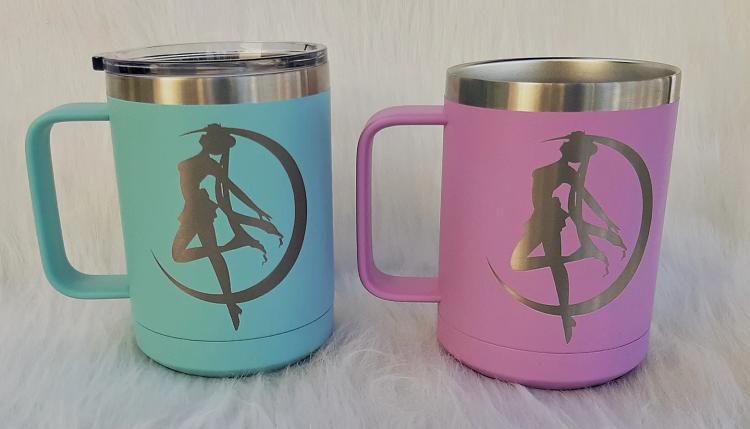 Mugs and bowls are just regular utensils. What makes yours different from anyone else's, is that yours looks like something that came out of a fictional story printed with your favorite character from Sailor Moon. Sailor Moon merchandise includes many mugs, cups, bowels, and bottles imprinted with characters, themes, or scenes. You can even have one customized mug of your own choice. 
Sailor Moon Mug – Coffee Mug 11oz
Sailor Moon Crystal Ramen Bowl w/Chopstick
My Experience with Sailor Moon Merch as an Avid Collector
I have always admired manga and anime series characters, as it is fun to watch a character build and change over time. Without any hesitation, I can say that Sailor Moon is one of my favorite manga from which I got a lot of motivation. Like any other Fan, I always had an eye for the delightful products offered by the merchandise.
I still remember receiving my first ever product of the merchandise, a Sailor Moon T-Shirt. I probably wore it every other day until it became my signature. Also, I am a big sneaker lover, and it definitely made me buy Sailor Moon painted sneakers the moment I saw them. However, I had a few bad experiences with broken mugs and figures, but overall, they were very satisfying.
I want you to benefit from my experience of ups and downs with the merchandise, so I brought some tips to make your experience a pleasant one.
Sailor Moon Merchandise Buying Tips
Being a fan of Sailor Moon, you must be desperate to buy some merchandise. Here are some buying tips to keep in mind to save the trouble.
A Reliable Buying Source
Online shopping is one hectic task and becomes even more when you are not satisfied with the product. Sending the products back or exchanging them can be difficult if the source or website you buy from does not support easy returns.
Buying from a reliable source can simply mean buying from sources you can rely on in case of issues with the purchased product.
Buying Fragile Items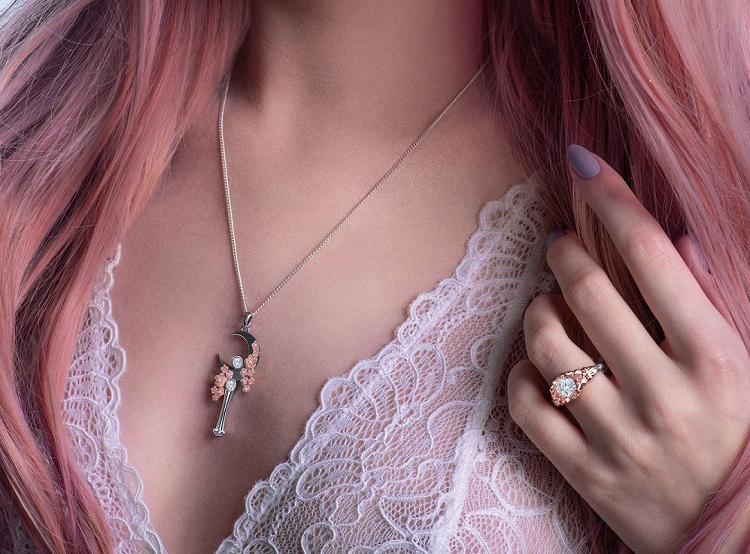 Fragile products like Sailor Moon Kawaii Anime Gifts 3D Illusion Nightstand can get damaged. I suggest not buying fragile products from international sources. There is a risk of breakage during shipment due to constant vibrations in planes and ships. A shipping company that delivers fragile products specifically can be a good choice. 
What Suits You and Your Budget Best
Before buying, you should briefly think about what suits you best in size and stuff (especially if you are buying for a specific season).
Also, if you are buying for yourself or for someone else, the product you desire should lie within your budget. And don't get tempted by the wide variety of Sailor Moon products that do not fall within your budget. I know it is hard to resist, but we sometimes have to make tough decisions. Right?
Common Problems and Their Solutions
Customers, usually young customers, get themselves into trouble when buying Sailor Moon merchandise. Or probably they have some misguidance that can lead to loss of money or expensive purchase.
Cost and Currency
Most websites and stores sell their products in dollars. You might be shopping from any part of the world, which needs you to calculate the approximate price accordingly. Some shipments have an extra tax applied to them. Pre calculate and adjust all costs and taxes to ensure your purchase is affordable and comfortable.
Shipments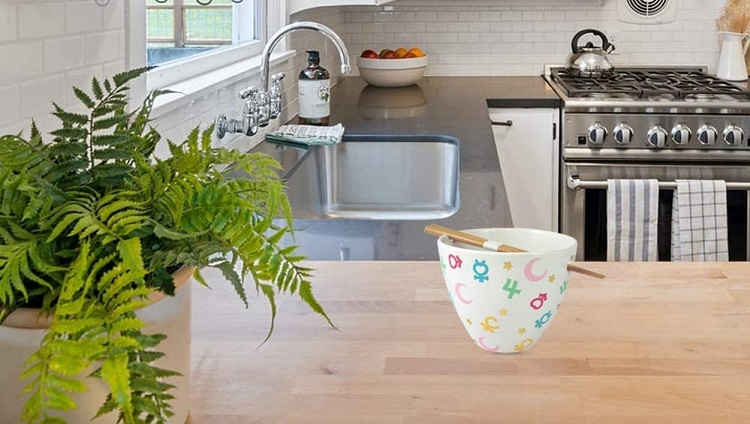 Conveyance of your ordered merchandise can be troublesome sometimes. Most people get stuck with processing when it comes to a shipment, especially when buying from international sources.
Different shipping companies have their own shipment methods; one might be quicker than the other, depending on shipment methods and location. If you expect your product at a specific time, you can discuss the matter with your respective shipping company.
Product Quality
Reviews are the best way to judge whether the merch you are buying matches the quality standard of what is explained in the product description. Reviews will give you an idea of the quality of the product and issues you may face in the future regarding your purchase.
My Top 16 Picks for the Best Sailor Moon Merch Collectibles
Here are my top recommendations for the Best Sailor Moon Merch Collectibles.
Sailor Moon Pastel Aesthetic Hoodie Sweatshirt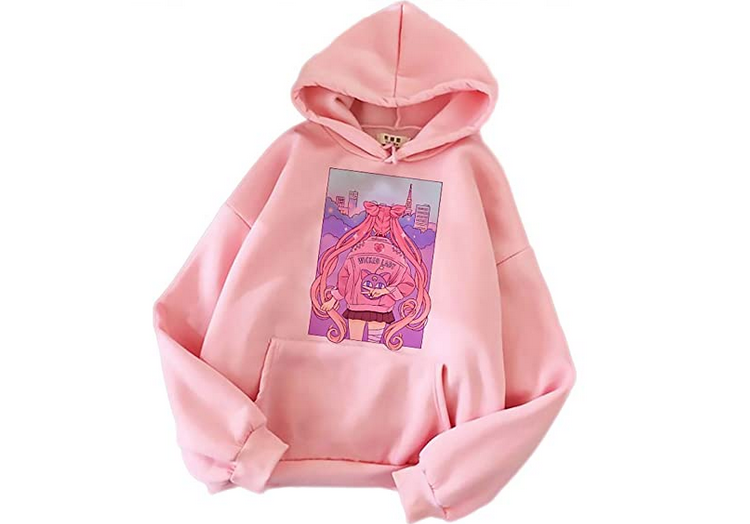 If you are a Sailor Moon fan, this hoodie is a perfect match for you. You would love to have a classic pastel piece of art in your wardrobe, especially when your affiliation with Sailor Moon is oblivious.
Sailor Moon Pastel aesthetic hoodie is casual wear, and it is made up of polyester, soft and breathable material. This hoodie is available with different Sailor Moon, Chibi Moon, and Sailor cats prints. The pastel color of the hoodie makes it unique and more attractive. The hoodie's price is 24$. 
Sailor Moon Vaporwave T-Shirts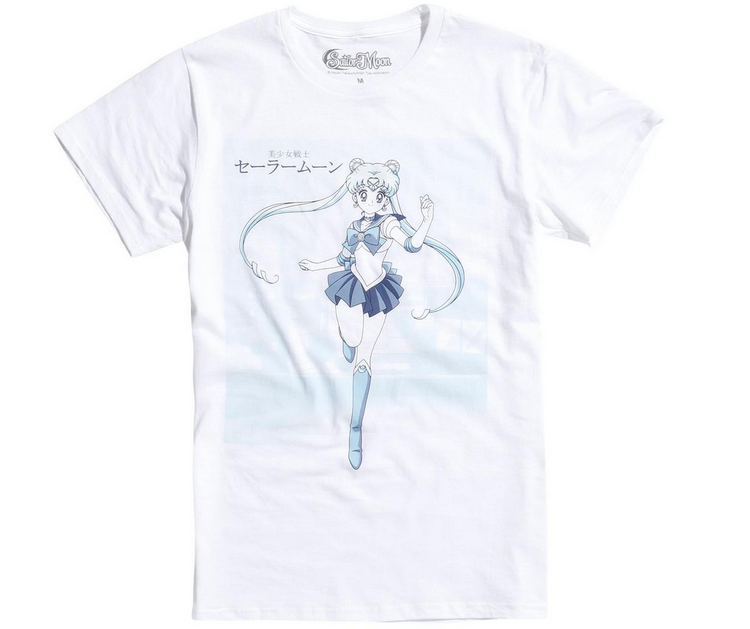 We all have our favorite character from the series, apart from Sailor Moon. Wearing one Sailor Moon vaporwave-themed shirt is one of the best ways to showcase your love for Sailor Moon. These T-shirts are available in multicolor and sailor guardians with their respective planets are printed on the front of the shirts. Shirts are Made up of cotton polyester, are lightweight and comfortable. 
Be aware of the quality of the product. Some Sailor Moon Shirts with paints usually weather off upon washing. 
Sailor Moon Cosplay Costume Princess Luna Dress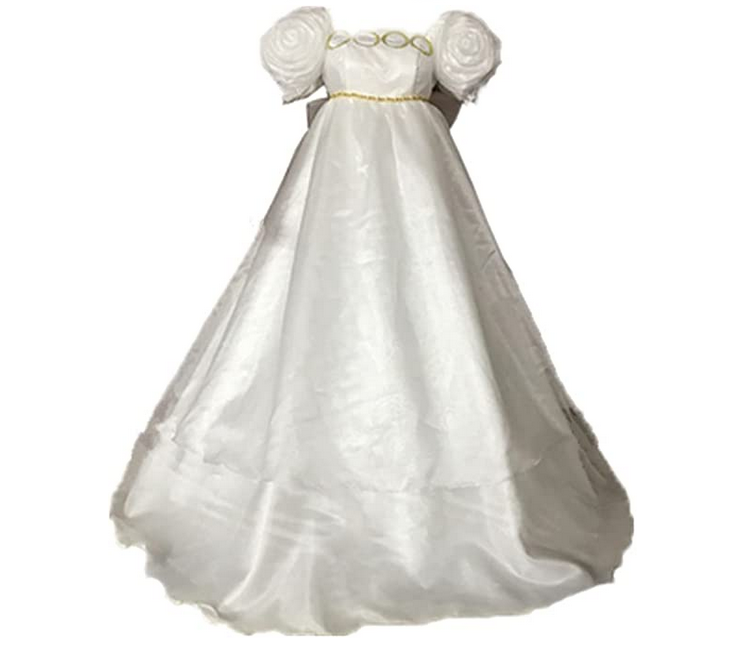 Sailor Moon fan girls adored princess serenity dress, and why not. It is one of the prettiest dresses a princess can wear. This dress is made of silk and some net over it to give it a nice fluffy look.
A full-length white dress with a golden chest belt gives it a divine shape. Available in different sizes, it can be customized if your size doesn't match any available ones.
Although retailers claim this dress is a comfortable one. These dresses usually aren't, Ensure the stuff, whether it goes with the weather and your skin is not irritated from certain materials used in this dress. This pretty dress is a little expensive at 169$ but worth trying.
"Tuxedo's Rose" Scented Candle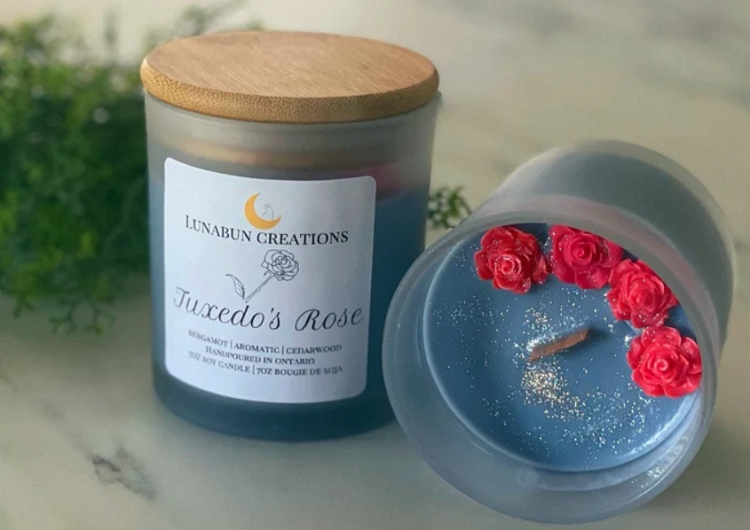 Scented candles have their own benefits. One is that they smell good; secondly, they improve sleep quality and reduce stress. This candle with beautiful rose details smells like bergamot and cedarwood. You can buy it for 29$ only.
Although scented candles are for relaxation purposes and have a pleasant Aroma. This doesn't mean that you will like the scent of this specific Tuxedo's rose candle. You must know what cedarwood smells like to buy one with surety. 
Luna/Artemis Synthetic Leather Backpack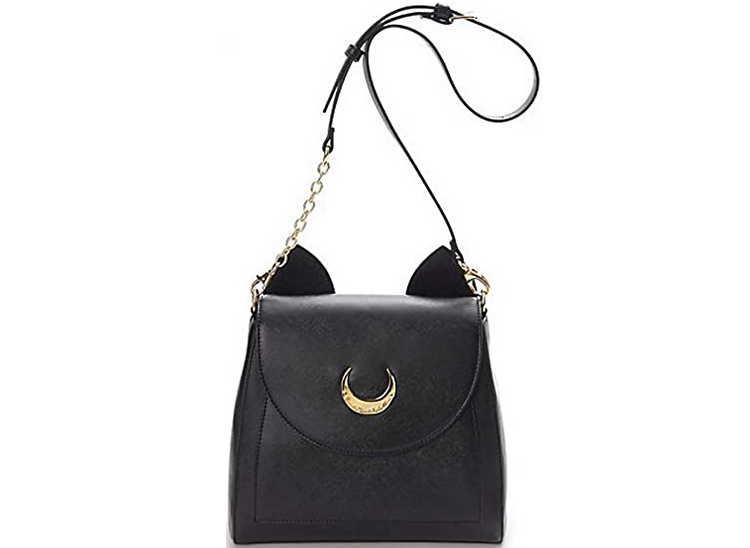 Backpacks are one modish choice. You can carry your stuff and look casual as well. These limited-edition bags are from new merch released for the 20th anniversary of the series, Luna /Arthemis backpacks are made of leather and are available in two colors, black and white. Two cat ears are sticking on the top and a gold half-moon on the front just for the price of 38$.
The storage of this backpack is not big enough to carry books and big stuff.
Sunwell Fashion Kawaii Anime Sailor Moon Purse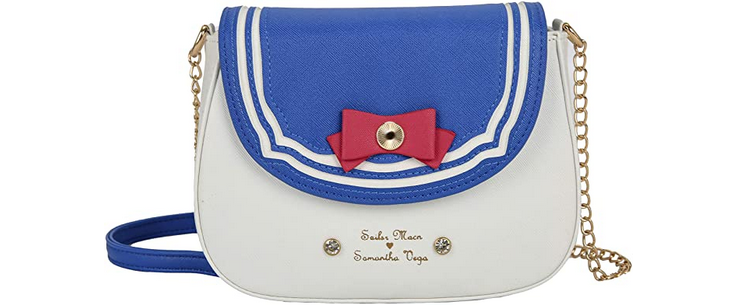 The shoulder cute kawaii shoulder bag would be perfect for Sailor Moon fangirl. These bags are to make you feel the presence of your guardian Sailor Moon with you. These bags come in four colors, black, blue, pink, and pastel blue. It has a magnetic flap-over and a zipper pocket, and a metallic chain with a shoulder strap. Sizes are about 7.9 "W 5.9″ H 2.4", and the price for these bags is 274. 
Luna Artemis Sailor Moon Metal Poster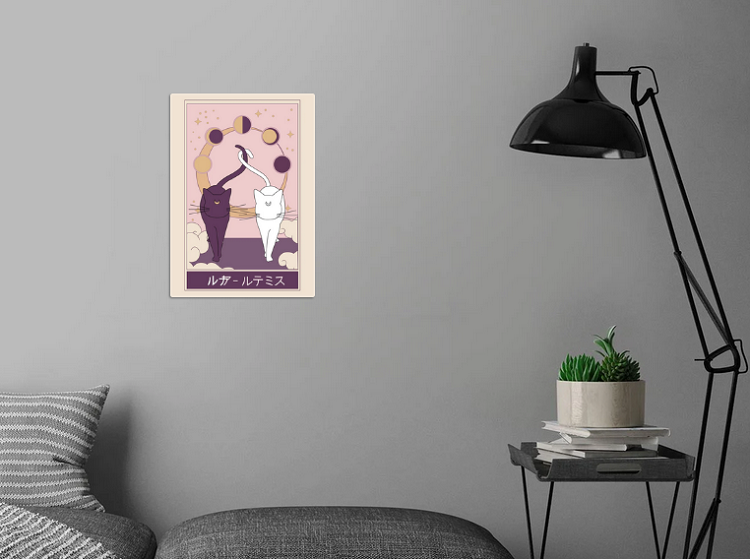 You might have heard about those typical paper posters. Metal posters are sort of new to the market and are not typical. Usually, posters are paste-able and produced on different papers.
They can be used once as the sticking glue may not work again, or you might tear them while trying to replace or change them. While this Luna Artemis Sailor Moon poster is a fully metallic signboard that is easy to set up, remove and replace.
A wide variety of Sailor Moon posters are available; however, I recommend the one with the guardian cats and a moon cycle in the background. The price for this metallic poster is 44$. 
Sailor Moon Ramen Bowl with Chopsticks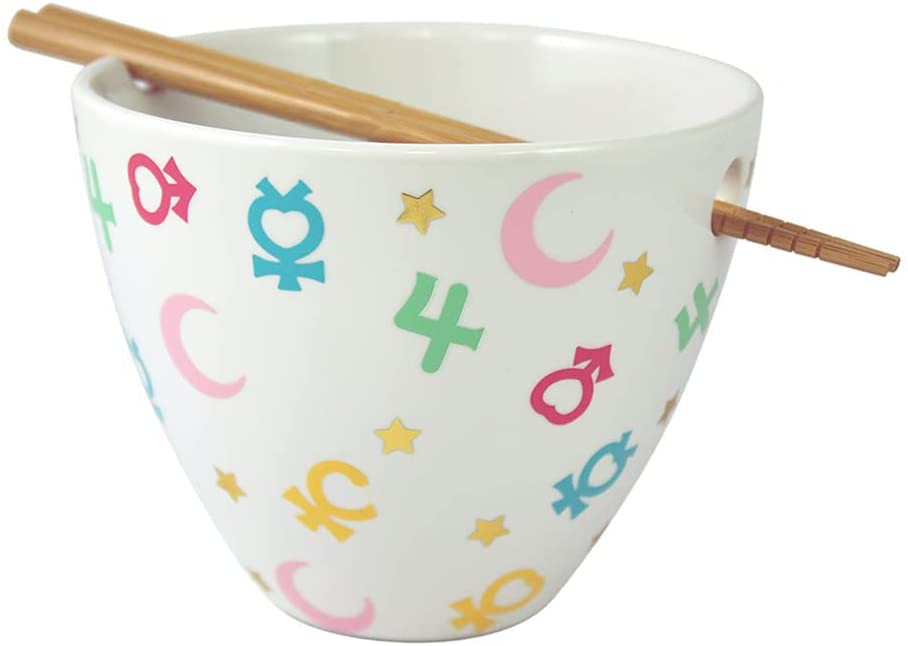 Ramen is one major part of our lives. Late-night cravings or lunch in hurry ramen always comes in handy. We all have our favorite bowls to eat ramen from, don't we? This Sailor Moon-themed ceramics bowl is low-key kawaii style with a chopstick holding locus and a pair of chopsticks. It can contain 16 ounces of ramen or any food. This bowl is available for the price of 33.99$. 
Sailor Moon Kawaii Anime Gifts 3D Illusion Nightstand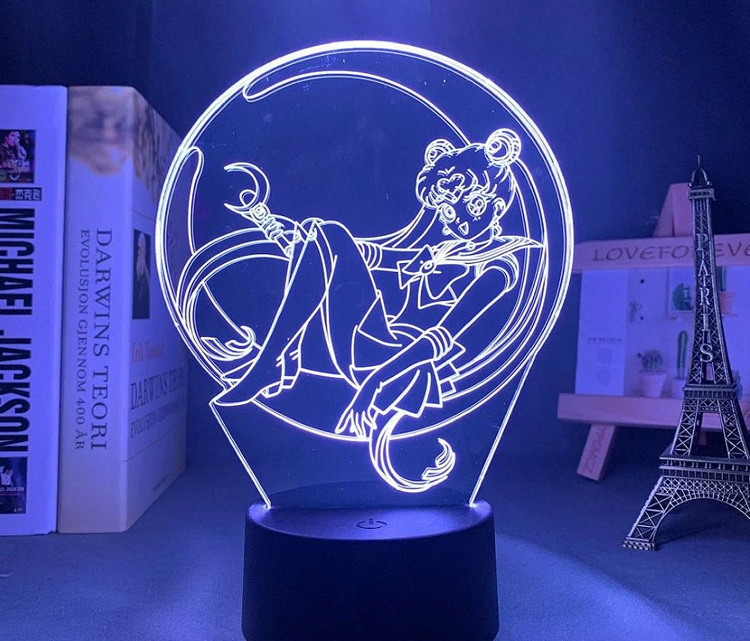 Night lamps are so pretty. I wonder who in the world wouldn't like these cute lamps. Being a fan of Sailor Moon, these 3D lamps became a must-have. These Sailor Moon lamps come with an Acrylic Board with an ABS base and different colored lights, including Warm, white, green, red, and purple. You can use the Remote and power button to control and change the colors.
These night lamps are classic and cute, but in my opinion, acrylic boards are a bit fragile. They can easily break if you keep bumping and smashing around as I do. They are primarily clear glass; they get easily stained while setting them up.
Sailor Moon Sailor Scout Light-Up Heels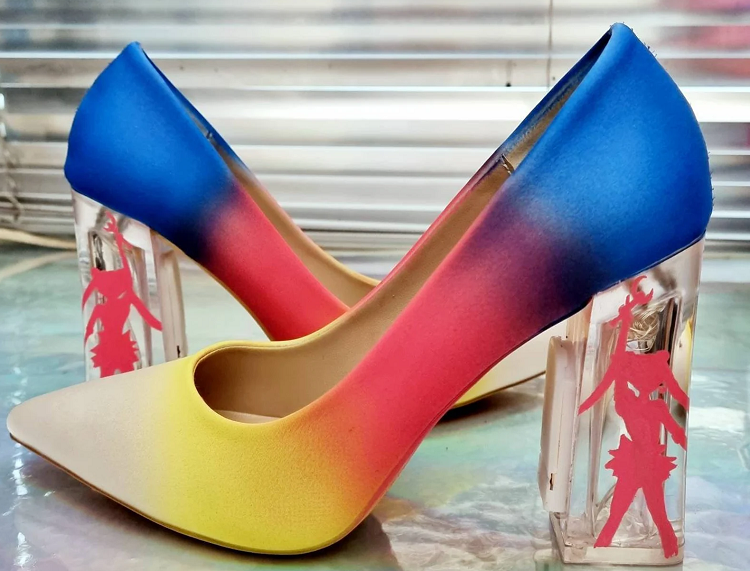 Wearing a nice pair of shoes will power up the game of your outfit. If you are a fan of Sailor Moon, you will definitely want Sailor Moon-themed shoes that look absolutely elegant.
These Sailor Moon scout light-up heels come with a transparent heal imprinted with sailor guardians and a light embedded in them. They are hand-made with multiple finish options, including Sailor Moon, Sailor Jupiter, Sailor Mars, and other scouts.
The price for a pair of these beautiful heels is 141$.
Sailor Moon Shoes For Women Hand Painted Canvas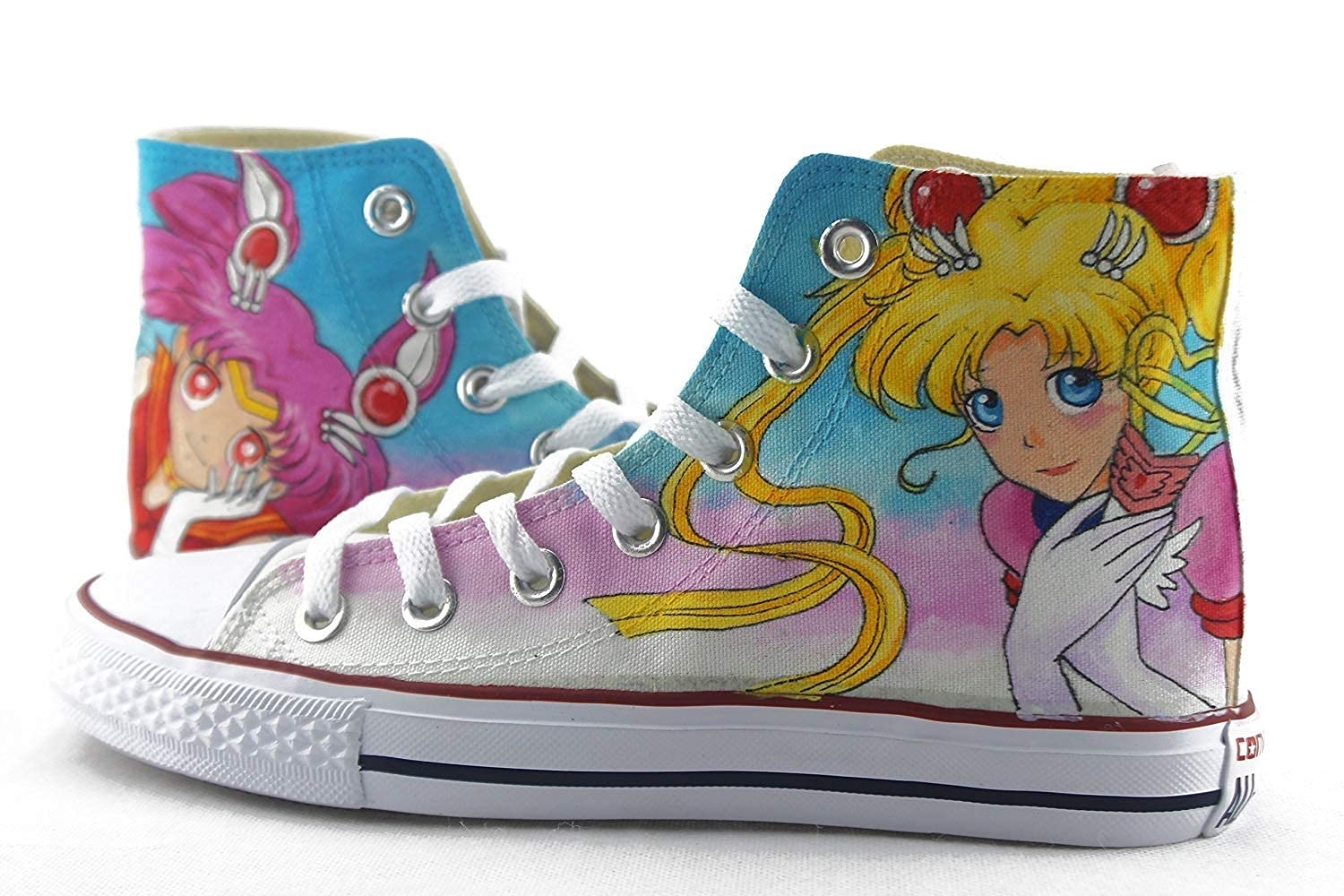 Sailor Moon always paved the way toward positivity and fought every battle with courage and resolution. She stood firm when everyone else thought it was the world's end. Wearing these shoes painted with Sailor Moon images will give you the motivation you deserve as a Sailor Moon fan.
These Sailor Moon shoes are custom made, so you can change the theme of shoes the way you like. The shoes are painted with Acrylics (for fabric) and are waterproof, making them washable. Brushing, machine washing, and bleaching shoes are not recommended. You can buy these hand-made art shoes for 89$ only.
Betsey Johnson Celestial Moon and Star Drop Earrings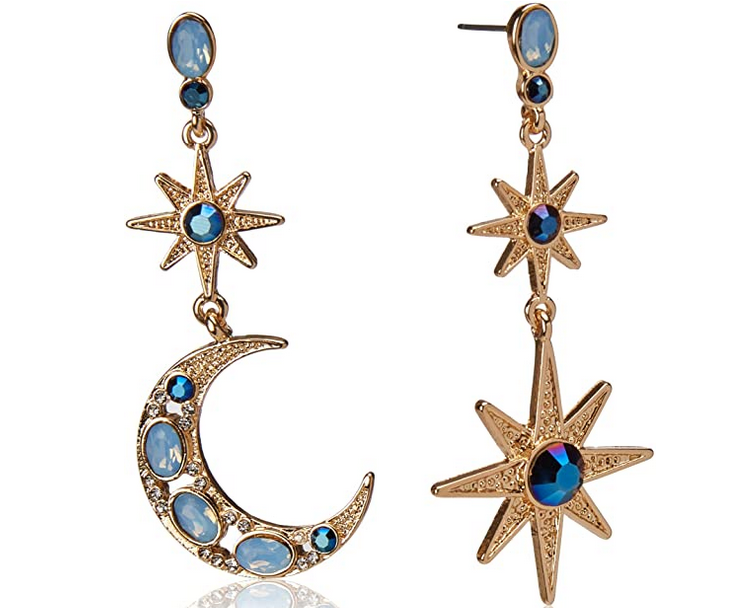 Sailor Moon transformation rods were one famous talk of the town. "Moon prism power makeup" was an affirmation shouted by Sailor Moon to transform into sailor Guardian which was so powerful. No wonder any fan of Sailor Moon would want that moon and star power-up.
These mismatched earrings are divine, featuring a celestial star and crescent moon embedded with crystals. The earrings are made up of Gold-tone metal with glass crystals. About size, they have a length of 2.4 "-2.5" and a width of 0.9 "-1.1". You can buy these statement earrings at the price of 28.10$. 
If you have sensitive ears or allergies, you might face some trouble. Before confirming your order, you can ask the retailer and other users about their experience with these earrings.
Bandai Ichibansho – Eternal Sailor Moon And Eternal Sailor Chibi Moon Action Figure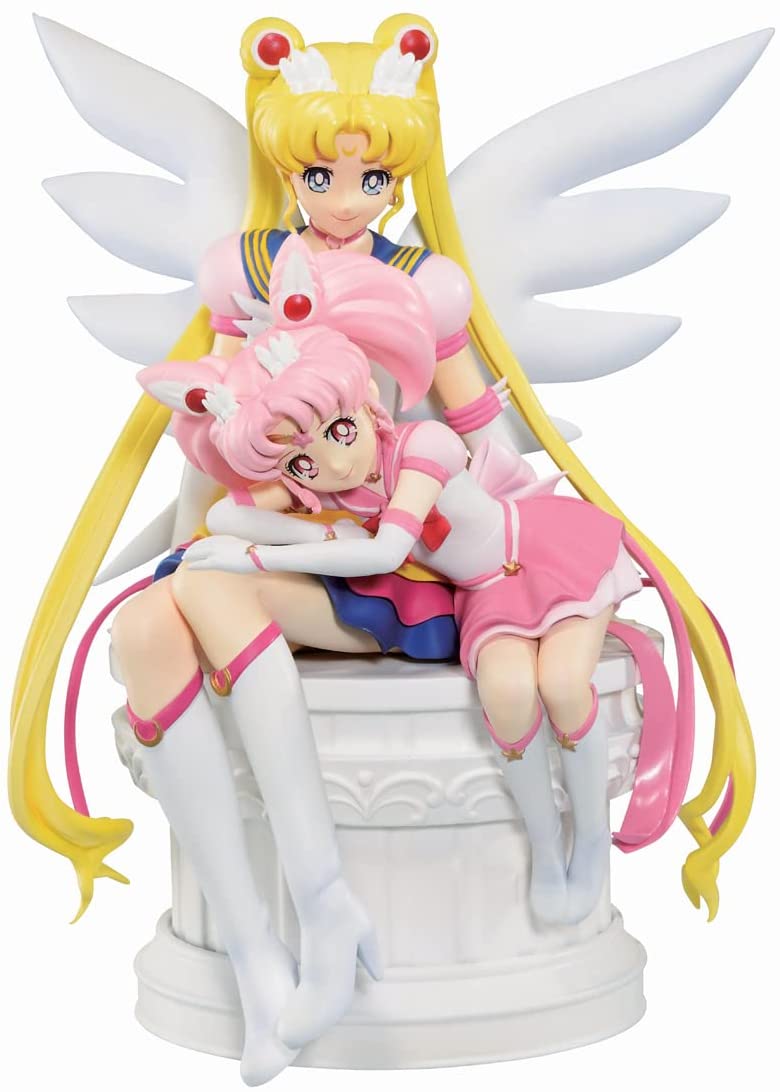 Without Action Figures, The merchandise looks like something incomplete. While training to become Sailor guardians, Chibi Moon and Sailor Moon blend their energies to defeat their enemy. That enchanted scene is an excellent addition to your collection.
Figure Standing at approximately 5.5″ tall and width of4.2″, crafted with precision to look like sailor guardians from their respective anime. The price is steep 89$but supposedly good quality.
TAMASHII NATIONS Sailor Jupiter Action Figure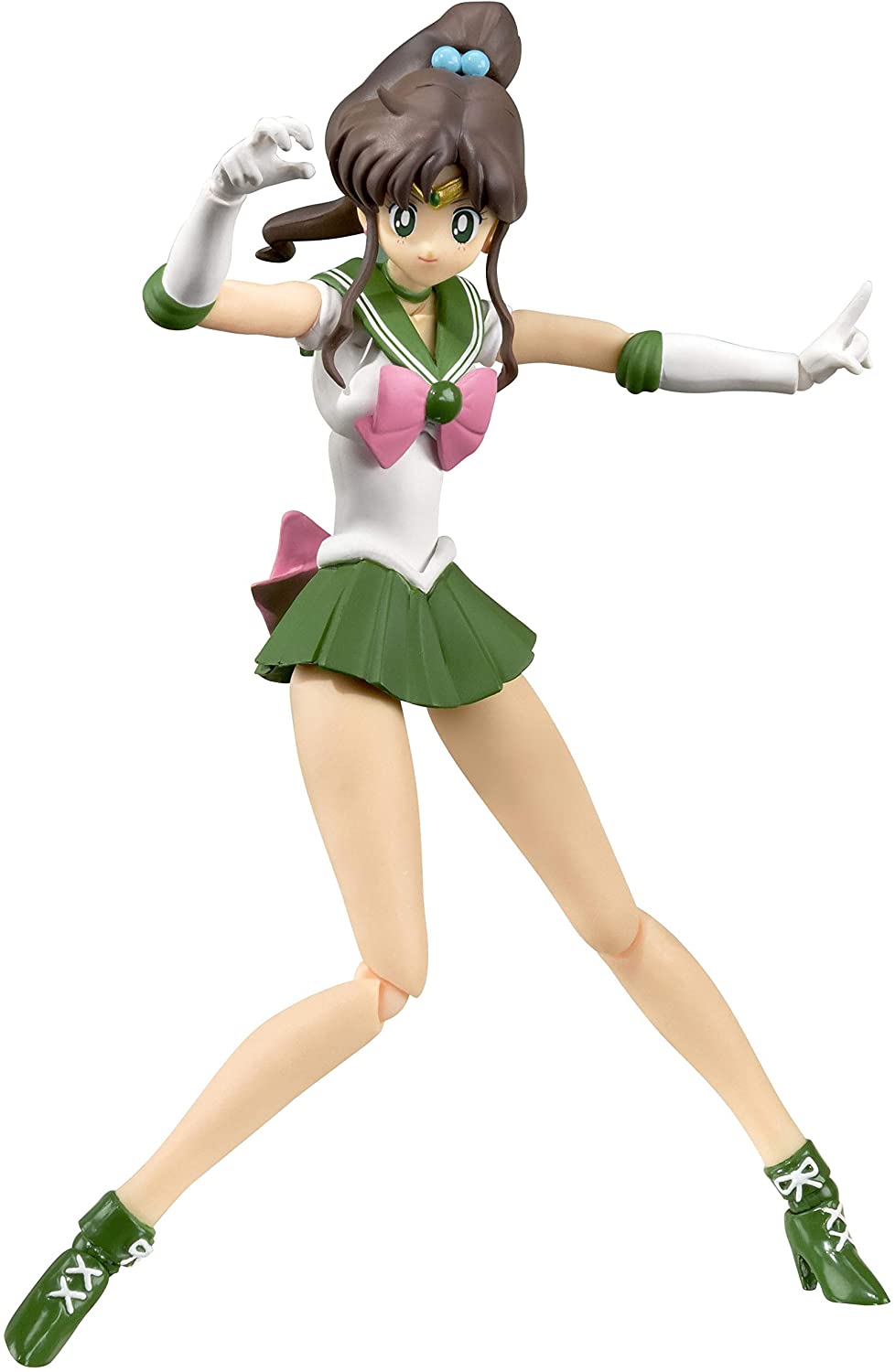 Sailor Jupiter is the most powerful of the sailor guardians. Her thunder stroke is as energetic as your love for collecting her figurines. 
This sailor Jupiter figure is 5.5 inches tall based on their look from the 1990s manga. Its moveable joints are what make it more desirable. The price for this figure is just 54$. It is a choking hazard for children below 5 years of age. So be cautious when you have children around it.
Silver Magic Moon Ward Pendant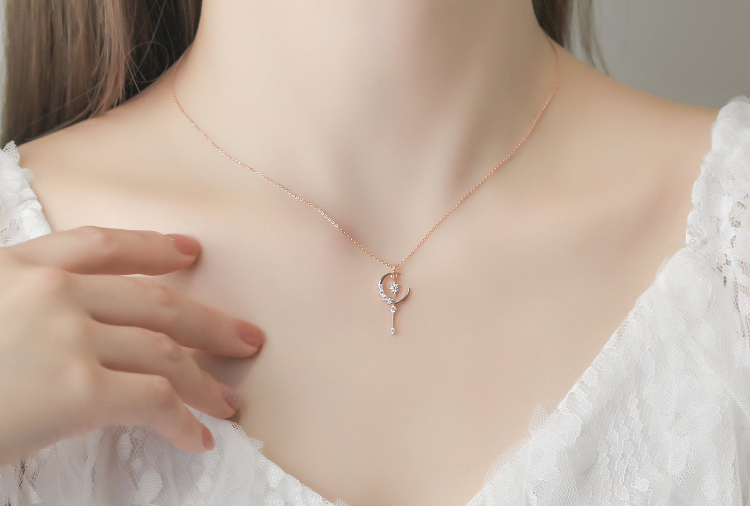 The power Of the Sailor Moon was rewarded to the princes from the moon, and every time Sailor Moon needed an extra boost of energy, she asked for it from the Moon rod. The Moon rod-inspired necklace is best for Sailor Moon admirers.
The necklace is made of silver, with cubic zirconia gems embedded, and is available in three shades: gold, silver, and rose gold. The package includes a gift pouch for the necklace and 17 inches adjustable chain. The price for this silver necklace is 42$. 
The silver necklace can be worn in showers, and it won't rust. However, be gentle with cleaning as silver gets oxidized naturally.
Prism – Gold Sailor Moon Inspired Ring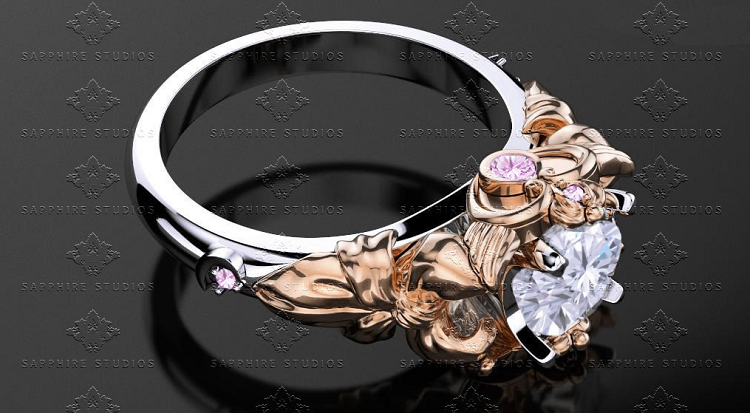 Rings are mostly overlooked by merch buyers, but they scream the elegance and novelty of your personality.
Made up of Gold, an expensive gift of 988$ is worth the love of a Sailor Moon fan. These gold rings are perfect as wedding gifts also. The Ring is available in white/yellow gold and white/rose gold. These fascinating rings can also be customized with the metal and stone of your choice. 
The price of the presented item is a bit steep, but you can reduce it by choosing cheaper metal and stone. 
FAQs
Question: How Long will it Takes for the Sailor Moon Merch to Arrive?
Answer: Shipping or delivery depends on the source you are buying and the courier services you are availing. Different courier companies use various delivery methods; some are fast while some are slow. Still, you will receive your parcel within 7 to 15 days. 
Question: I Have Sensitive Ears. Is Sailor Moon Jewelry Comfortable to Wear?
Answer: You may be allergic to different metals, usually the reactive ones, like copper or tin. I recommend using silver or gold jewelry available in the sailor mon merchandise that is non-reactive. 
Question: How Can I Buy Sailor Moon Merchandise from Bandai & Other Japanese Sites?
Answer: You can buy Sailor Moon merchandise from Bandi only If you are a resident of Japan. If you want to buy directly from Japan, there are a few available websites, or you can use some proxy websites or VPNs.
Question: Where Can I Buy Sailor Moon Merchandise in North America?
Answer: Suppose you live in or want to buy North American Sailor Moon merchandise. In that case, you can avail it online from Amazon, eBay, or hot topic. Some stores like Hot topic and FYe also sell them.
Question: Are Sailor Moon Toys from the 90s Amine Available?
Answer: Buying Sailor Moon toys from the 90s anime version can only be possible if you buy from Japan directly. eBay and Yahoo Japan Auctions are the best options to do so.
Best Sailor Moon Merch Guide: Final Thoughts
Whether you are a new merch buyer or have little experience, buying an item from various products can be troublesome. You may want some stuff but can't find it in good quality or reliable source. This article discussed avoiding these problems and what can be or should be part of your collection. You can decide and make a list of things before moving on to buy a product you feel a close connection with.
Sailor Moon is loved by millions of people worldwide. Almost all of the fans want to buy merchandise. But you have to be very precise and clear about your choices. I recommended some of my personal favorites like Betsey Johnson Celestial Moon & Star Drop Earrings and Sailor Moon Kawaii Anime Gifts 3D Illusion Nightstand.
They can be the best to add to your personal Sailor Moon merch collection or can be sent to someone as a gift to appreciate and regard their love for the series. I hope this guide will help you find the Sailor Moon merchandise's best product. Happy shopping!