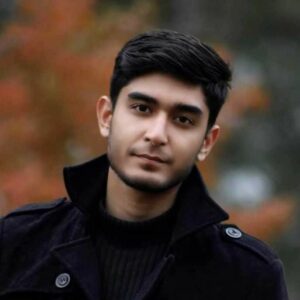 Latest posts by Asad Mehmood
(see all)
Boruto is the successor of the popular manga series Naruto. When it was announced that the story of Naruto was to finally meet its end, many fans had a heavy heart. But Boruto was announced soon after. The fans rejoiced at the prospect of having more moments with their favorite series. 
Naruto aired for 15 years, from 1999 to 2014. But the ending still had some doors that needed to be closed. Boruto was made to close those doors. Many viewers also outgrew Naruto with time.  Also, capturing the attention of busy adults is a difficult task. Boruto has aimed to scoop up its popularity from Naruto and attract a new generation of fans. 
Boruto is still ongoing with its twists and turns. It is not the story of Naruto and his friends anymore. It is about the journey of his son, Boruto, and his friends against the threat of celestials. 
Although not as popular as Naruto yet, Boruto merchandise still sells a bunch. The local manga viewers are more invested in the story as the world of Boruto is grimmer. From clothes to keychains and stickers, Boruto merchandise offers quite a variety.
A Quick List of Boruto Merchandise Top Picks
The Boruto merchandise comes in the following categories. Each of the following is described in detail further down the article.
Before we move forward, here is a quick list for my hasty fellows, who are looking for the top 10 picks for this guide.
Naruto Shinobi Figure

Boruto – Vibration Stars Figure

Boruto Hoodie 

Boruto Uzumaki Cosplay Costume Jacket

Kawaki T-shirt

Funko POP! Naruto (HOKAGE) Vinyl Figure AAA Anime Exclusive

Boruto Personalized LED Night Light 

Sarada Metal Key Chain 

Funko Pop! Shikadai Vinyl Figure

New Team 7 Messenger Bag 
With the quick list out of the way, let us get into the detailed portion of this guide. 
Boruto: Naruto Next Generations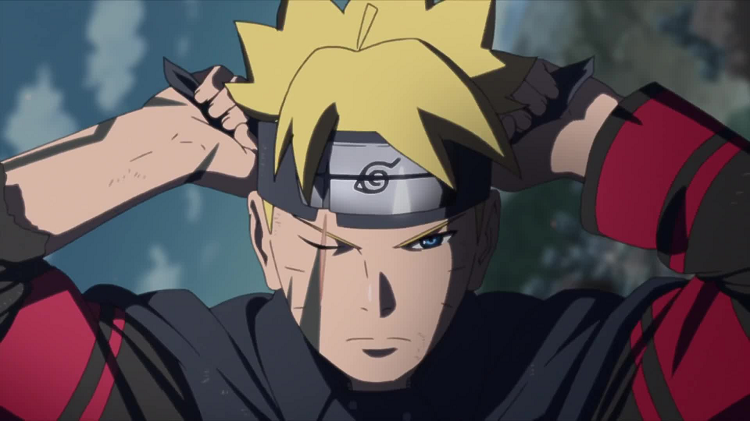 Boruto is a manga series written by Ukyo Kodachi and illustrated by Mikio Ikemoto. The author of the original series, Masashi Kishimoto, supervises the story. The story focuses on the son of the protagonist of Naruto, Boruto.
The Tale of Boruto Uzumaki: The Son of the 7th Hokage 
Unlike Naruto, Boruto was not shunned by the villagers. In fact, he was deeply cared for by the villagers, as the son of the Hokage. His mother, Hinata, also guides him to be a better person. But his father is unavailable most of the time. This causes Boruto to rebel, similar to Naruto, to grab his father's attention.
Aside from issues of Boruto, a threat of the Otsutsuki clan looms. Boruto and his friends must mature as soon they can face their enemies. Our hero's quest for self-discovery and fulfillment begins with his comrades, Sarada Uchiha, the daughter of Sasuke and Sakura, and Mitsuki, Orochimaru's artificial kid.
Some Famous Characters from the Series
Boruto is the series' main character. He is the son of Naruto, the seventh Hokage, and Hinata, his wife. Boruto also has a gifted younger sister, Himawari. Although she is young, her potential has been shown constantly in the series.
Sarada Uchiha, Mitsuki, and Konohamaru Sarutobi, the new Team 7 members, are also important characters. Sarada is the daughter of Sasuke and Sakura, two of the original Team 7 members. Mitsuki is Orochimaru's fake son.
He was made in a vat, so he has learning gaps. Finally, there is Konohamaru. Konohamaru is Naruto's best student. He can imitate almost every technique of Naruto.
Characters that survived the original series are present in Boruto as well. Although everyone is middle-aged now, they still have the same features as the original.
Boruto Merchandise: Famous Item Categories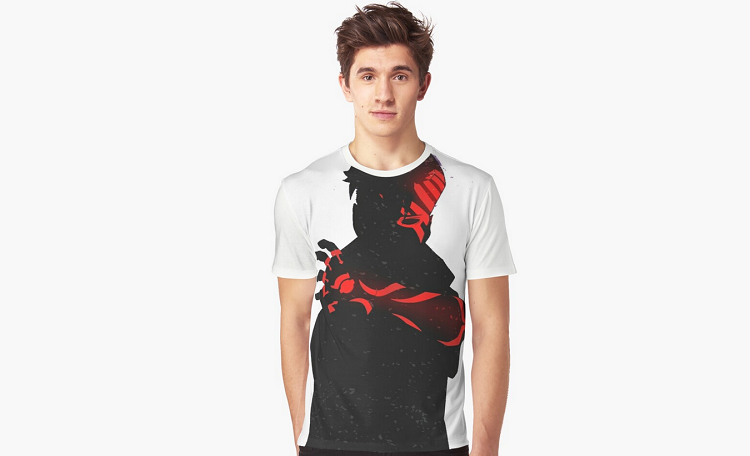 Boruto has a loving fanbase. In general, it isn't topping the charts, but its viewership isn't in the dumps either. It is still very young. Having been removed from Weekly Shōnen Jump, it isn't popular in Japan.
But the Naruto popularity is still influencing its sale. Hence, the merchandise does not have the same variety as other items. But it is expected that a lot of variety will be introduced when its fanbase increases in Japan.
Apparel
Boruto-themed clothing is attractive for younger customers. The apparel is adapted to fit children from ages 5-13, and the older generation has shirts available for them as well. The clothing merchandise mainly includes shirts, t-shirts, hoodies, hats, and masks.
Shirts & T-shirts
There are a wide variety of shirts and t-shirts available in the merchandise offered by the Boruto series. Most shirts have the main characters of the series, especially Boruto himself, in various poses printed on their fronts. However, it depends on the brand whether the quality of the in-print is good or not.
Untested retailers that offer the merchandise are usually cheap renditions. One can also make custom T-shirts on its favorite Boruto character. But they are more expensive to produce.
Hoodies
There are different flavors of hoodies of Boruto merchandise. They are one of the most-selling clothing items. Although the weather has to be kept in mind before buying these. The hoodies offered by the merchandise do not have that much variety. Still, Boruto and Sarada hoodies are popular among kids.
Accessories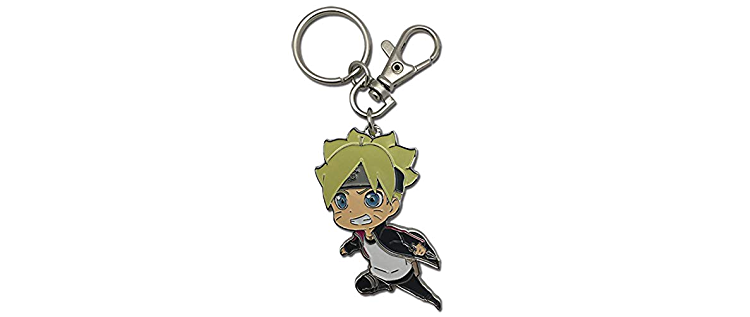 These are the most readily available items within the general listing. Most of the existing Boruto accessories are customized, or companies haven't obtained their licenses. Accessories are easier to make and are easily accessible. Some famous Boruto accessories include keychains, schoolbags, stickers, and pins.
Keychains
The keychains offered by this merchandise are fantastic and have more diversity than one expects. Their chain might be long or short, and the keychain might be a Boruto character or some symbol in the series. But the most commonly available keychains are the Boruto Kunai Keychains. 
Schoolbags
Since the primary target audience of Boruto is children, the merchandise is geared towards them as well. The schoolbags have a variety to them too, and they come in different colors and have different sizes. The schoolbags might also have characters from the anime or have the title imprinted at the top of the bag.
Stickers
Another item of Boruto Merchandise that is popular with the kids is stickers. Stickers also have diversity, and they can be of a single character or multiple characters. However, most of the stickers consist of chibi Boruto Team 7 characters. 
Hats
The available hats may be classic caps or they may be customized hats. The Hokage hats and the hats worn by Sasuke in the anime and Boruto-themed beanies are sold for cosplay purposes.
Pins
Boruto pins are cute little accessories that you can buy to show your support for the series. The pins are in the shape of a badge, and they might come in small sizes or large. The most famous pins one can come across include those based on the Shinobi symbol of the series.
Masks
In these recent times, masks have become the norm due to the pandemic. Many people have been stylizing their wardrobe with their mask's color. Different kinds of Boruto-themed Face Masks are readily available, and the N-95 stylized masks are recommended.
Even if they are unavailable, you can approach a customizing vendor. You can confirm a true enthusiast of the series if he wears the mask with all the hidden villages symbol. Other mostly available face masks have the Boruto and Kawaki figures standing back-to-back.
Toys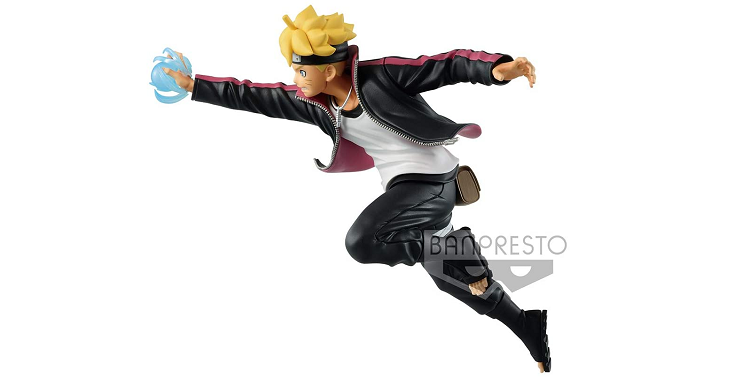 The most famous element of Boruto's anime merchandise is the toys. The best toys are usually made by branded companies, not to say others might be bad. The toys offered by this merchandise have an array of varieties. Some of the widely available toys offered by Boruto merchandise include Funko Pops and Action Figures.
Action Figures
The action figures offered by this merchandise are intricately detailed. These action figures have a wide variety that a buyer can explore. Some of the famous action figures include Boruto and Sarada performing genjutsu.
Funko Pops
It would be impossible for a Boruto fan to not have a Funko Pop of its favorite character. As every fan has its own favorite character, it would be hard to exactly tell which Funko pop is the absolute best one. However, this merchandise's most selling Funko pop includes Boruto Pop, Mitsuki Pop, and Sarada Pop.
A Hidden Perk of Buying Boruto Merchandise
Boruto goods haven't had the same global distribution as its predecessors. They are not readily available. Although this might seem like a bad thing, it is not.
The items currently available can be obtained at an economical price. Furthermore, if you buy a collectible, its price will double or triple in the coming years. So, buying Boruto merchandise can be an investment!
My Thoughts on Boruto as a Naruto Fan
There are many anime and manga I have seen over the decade. Seldom do some manga reach a proper ending, and even rarer are anime with a sequel written.  Growing up with Naruto, I was conflicted about how it ended. Boruto was made to resolve those issues. Even though it is based on the popularity of its predecessor, Boruto is good in its own right.
It is trying to incorporate new elements with everything the fans liked before. A tall task. But I believe they will succeed. And Boruto merchandise will sell like hotcakes soon enough.
Boruto Merchandise: Stuff to Keep an Eye Out For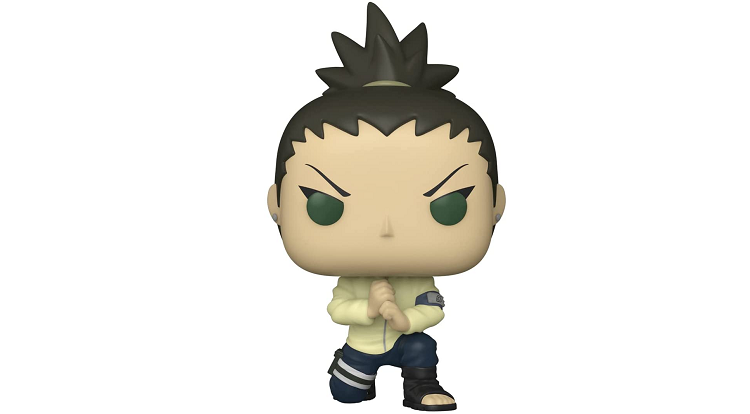 There are some things that new buyers do not know. The following are some things that you need to keep an eye out for:
Trusted Websites
Before ordering anything online, see that the website is trusted. It is difficult for first-timers. There are some things you should do to ascertain a site:
Ask around and not hesitate to ask about the products.

See which product they are trying to sell. You can have confidence in a product if it is sold by a licensed brand.

Read the reviews. Some shady websites delete negative reviews. So be careful of that. 
Collectible Items
If you get the opportunity to buy a limited edition or a collectible, go for it. Currently, Boruto merchandise won't be expensive. But with time, its prices are going to skyrocket.
It isn't popular in Japan, so that's why its merchandise isn't getting licensed. With more manga chapters and volumes published, its popularity is to increase. Therefore, the collectible item that you buy will serve as an investment. 
Customizable Items
At this moment, a lot of Boruto items are specifically customized. This means that they will have more issues than not. Speaking particularly about shirts, they might have terrible dye, or the imprint is incorrect.
Keychains may be broken, and bags would not be as advertised. If someplace seems shady and costly, it is better to avoid buying from such vendors.
Common Problems and Their Solutions
Some problems always are present. The most common are highlighted as under:
Inaccessible
Most of the Boruto Merchandise is not readily available, and the online sites that do sell them are not licensed. Hence, the merchandise is not in bulk, and it is limited. You have to look hard for Boruto merchandise.
But looking hard enough, you might find it. You can always go the extra step and discover what you are looking for. Your eye might also catch the attention of something that you didn't know wanted during your search. 
License Issue
Boruto is no longer featured in Weekly Shonen Jump. Weekly Shonen Jump manga has more resources for obtaining license rights. If you are unfamiliar with the correct channels, getting permission from a Japanese corporation can be difficult. A terrible impact of this is that the merchandise is in short supply.
Another consequence is that there is a lot of pirated merchandise on the market. They are low-quality and charge the same prices.
This is not easy to solve, and the best approach would be to use trusted sites. Checking the reviews might also help.
Delivery Issues
The merchandise might not come, or it might take time. This is to be specially considered for trans-national transfers. The Pandora box might be opened due to courier services.
When resolving delivery concerns, it's best to check whether websites use reputable courier services. Big companies, like Amazon, use their delivery systems, and they are customer-friendly as well.
Top 10 Recommendations
With that being settled, here are the top 10 merchandise that you definitely should buy:
Naruto Shinobi Figure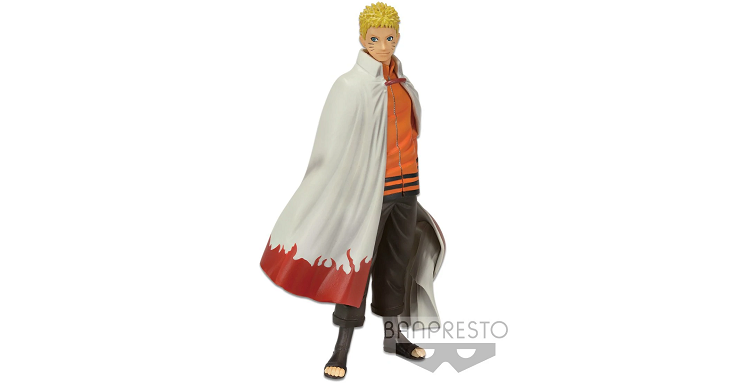 Naruto was an iconic show that captured the hearts of millions. The journey of the young discriminated Naruto to becoming the Hokage is awe-inspiring. A lot of shows would end when the main character achieves his dream. But the Hokage is to manage the village. Even though strong, the responsibility of many people is a different story.
The Naruto figure from Boruto perfectly captures the old and represents the new. Naruto is now older, and he has become the Hokage. He has a son and a daughter to take care of. Being reckless at age 16 was acceptable. But now, he has much more responsibilities on his shoulders.
The $26.99 figure is made of Poly-Vinyl Chloride (PVC). It has a much older Naruto staring into the distance. The wind pushes against the Hokage cape while Naruto holds the Hokage Hat in his right left hand. The figure is about six inches tall, and its manufacturer is Banpresto.
Boruto – Vibration Stars Figure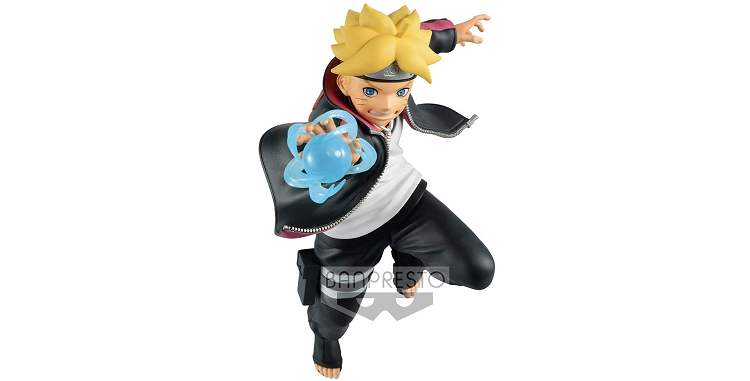 Boruto is the main character of the series. The makers of Boruto wanted his personality to be separate from Naruto and have his own identity. Although most Shonen characters are the same, Boruto becomes grimmer with age. 
Boruto is characterized by spiky blonde hair, blue eyes, and whisker markings. He is always seen wearing a black tracksuit, such as in the figure. Since Boruto is talented, he knows some of Naruto's techniques too. One of them is the Rasengan. In the figure, Boruto can be seen performing the Rasengan.
The figure is about five inches tall. Similar to the figure above, this one is also produced by Banpresto. The PVC figure is worth $26.99. You can order the figure from the Crunchyroll store. Do check the jurisdiction and the shipping costs before placing the order.
Boruto Hoodie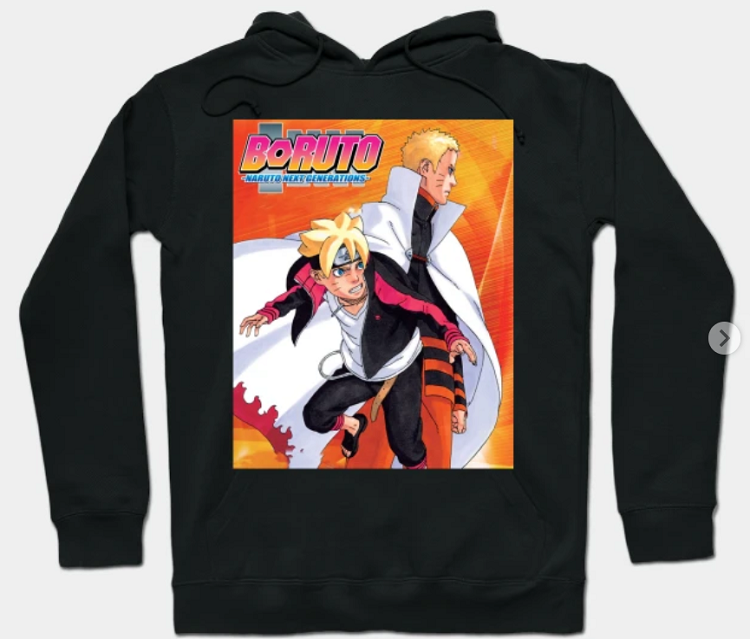 A fascinating dynamic within Boruto is the father-son relationship between Boruto and Naruto. While Naruto was neglected by the entire town and lacked guiding parents in the original anime, Boruto had his parents. They care for him and give him the resources to buy what he wants. But Boruto still feels neglected by his father.
But after certain events in the series, Boruto recognizes Naruto's needs. He gains respect for his father. Although, he does make it clear to him that he does not want to become the Hokage and wants to forge his own path forwards.
This Boruto Hoodie perfectly captures the father-son dynamic. Boruto wants to become better than his father, so his figure occupies less space than Naruto. The orange background highlights the tension between the father and the son. It comes in 8 sizes. Although the hoodie itself is a little bit expensive. Designed by Forever United, the hoodie is worth $45.
Boruto Uzumaki Cosplay Costume Jacket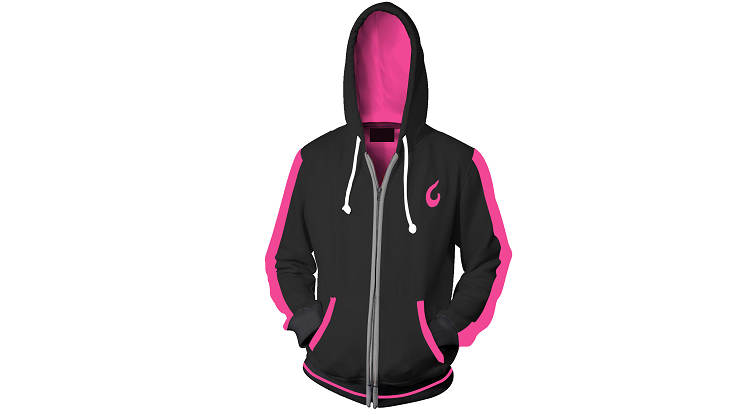 With time, the Boruto attire will become more popular. It has gained much traction worldwide, which means the Boruto jacket will be needed for cosplay soon enough.
Although primarily marketed as cosplay, the jacket has a lovely unique design. The pink mixed with the black gives a different look. Its back has the Uzumaki symbol and the Hidden Leaf symbol on the top of the hood. The only negative point of the jacket is the weapon's sack at the back. Although, there might be some people that like it.
There are eight sizes in total, from Small to five times extra-large. It also comes in red color. However, the red version has a different appearance from the back. It lacks the Hidden Leaf as well as the Uzumaki clan emblem. The jacket is relatively inexpensive, costing between $21 and $30.
Kawaki T-Shirt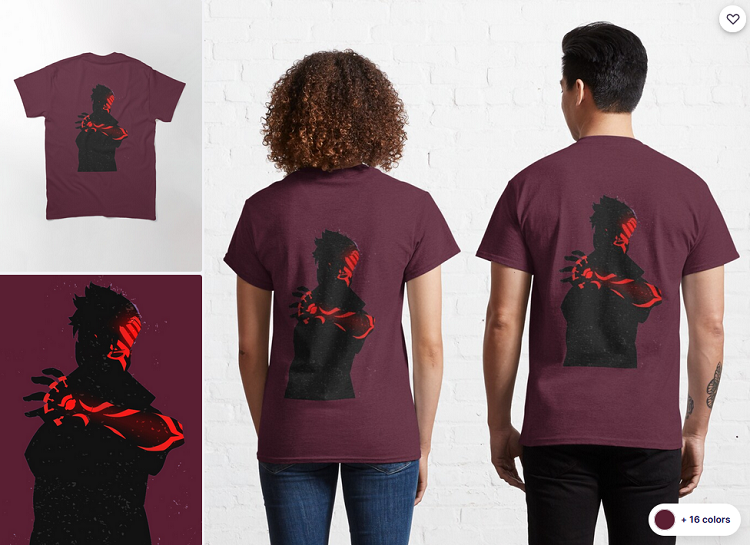 Kawaki is a character developing to be the main antagonist of the series. Saved by the New Team 7, he is taken to the Hidden Leaf Village. Naruto adopts Kawaki, and he and Boruto develop a brotherly bond.
As a child, he was bought by Jigen to become a vessel for Otsutsuki. Kawaki has a brand of Kama on his left hand opposed to Boruto's Kama on his right. The dark silhouette of the Kawaki T-shirt is accented by a bright red Kama mark. They come in four types.
The shirts are designed and sold by Ahmed Moumen, and their price ranges from $20-$30.
Funko POP! Naruto (HOKAGE) Vinyl Figure AAA Anime Exclusive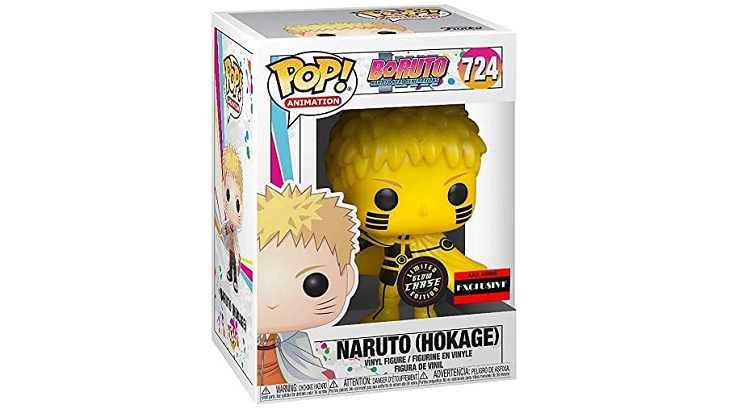 In the original series, Naruto is shunned by the village due to being Nine-Tailed Fox's Jinchuriki. Later on, he befriends the Nine-Tailed Fox, whose name is Kurama. When Kurama and Naruto work together, they become unstoppable forces.
There are two ways in which Naruto channels Kurama's chakra. The first is by becoming a beast himself. The other a chakra enveloped in the nine-tails chakra, exponentially increasing his strength. 
The Funko POP figure demonstrates the second form. Naruto is older now, with short-cropped hair, but the yellow chakra around him remains the same. There are a lot of replicas of this item, so one has to be careful what they buy. The $20 figure is six inches tall.
Boruto Personalized LED Night Light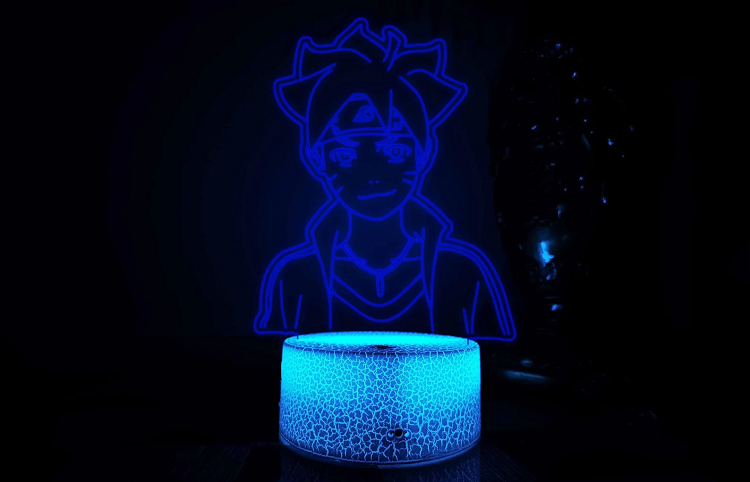 Boruto was made to attract younger audiences. The son of Naruto and Hinata has impacted children, indeed. To give your Boruto-loving child a gift they will adore, buy them this lamp.
The personalized Boruto lamp is custom-made by the Lee Wood Studios. The lamp's height is 9.4 inches, and its width is around 8 inches. Acrylics have been used to protect the LED light source. It has a chargeable battery. So, you can charge it for the whole day and turn it on at night. 
The light comes in 16 different colors, and its brightness is adjustable. The lamp has four light modes; flash, strobe, fade, and smooth. With all its artistic features, the lamp is only worth $20. If you buy it now, it is a bargain. Even if you do not want to buy it yourself, you can gift it to a Boruto fan. Children also love the variety of colors the lamp offers.
Sarada Metal Key Chain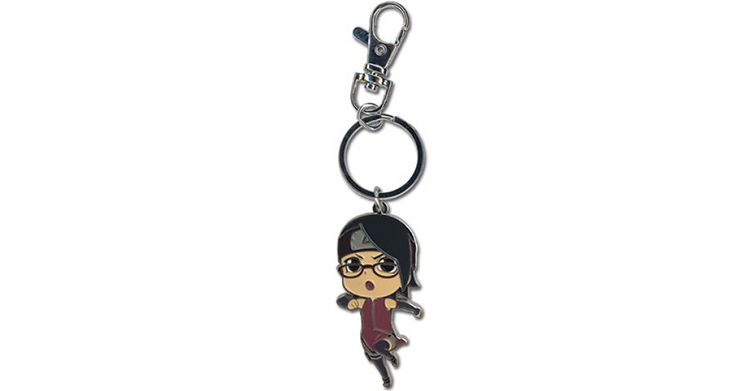 Sarada is the daughter of Sasuke and Sakura. She is also an Uchiha which means that she can awaken the Sharingan. Unlike Boruto, the dream of Sarada is to become the Hokage. She admires Naruto and puts effort into protecting the village. 
The character of Sarada seems attractive for young females. She is strong and intelligent, and her ambitions to become better and stronger are also commendable. Although she can get a bit hot-headed at times, she thinks hard about the best approach in handling a situation. Those that consider Sarada to be their favorite character should get this keychain. 
Sarada is a two to three-inch tall character on the keychain. The small Sarada can be attached to one's keys or bag, and Great Eastern Entertainment, a Chinese corporation, produces it. The mint condition of the $9.99 keychain is guaranteed.
Funko Pop! Shikadai Vinyl Figure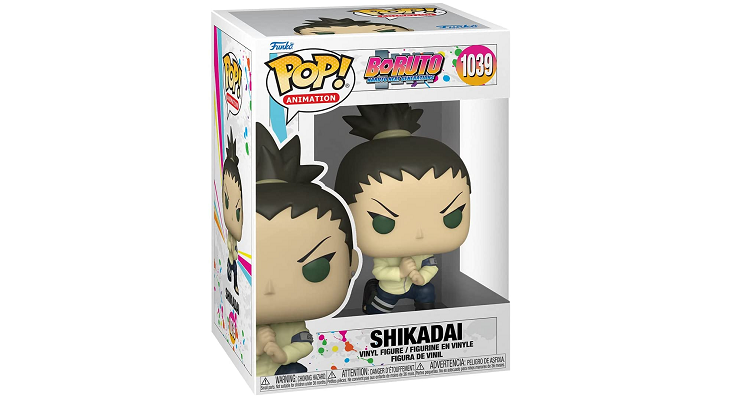 Shikadai Nara is the son of Shikamaru and Temari. Like Shikamaru in Naruto, Shikadai is a fan favorite in Boruto. Mainly because Shikadai resembles Shikamaru's savviness. He is calm and relaxed, and seemingly, he is unambitious. From Temari, he gets his honesty and straightforwardness. 
The Shikadai Vinyl figure has him performing his shadow jutsu on his knees. The dimensions are 3.50 inches long, 4.50 inches wide, and 6.50 inches tall. It is made of PVC and weighs around 0.75 pounds. 
When writing the guide, the Shikadai figure is not for sale. It is to be released in July 2022. For this reason, the value of the figure is relatively inexpensive. It is worth $12 for a pre-order. But it might become a collectible after its release.
New Team 7 Messenger Bag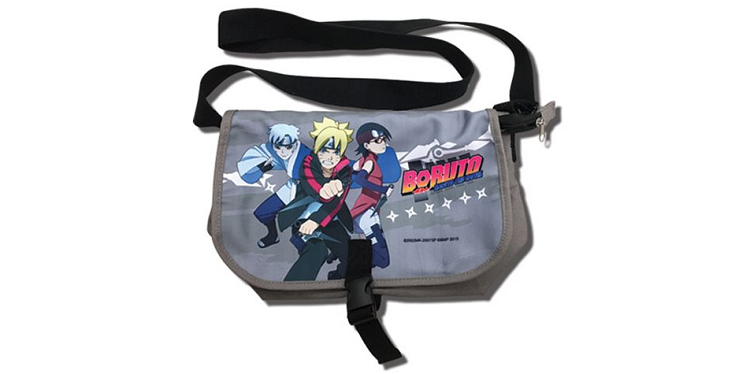 Team 7 consists of Sarada, Boruto, and Mitsuki led by Konohamaru. When the team was first formed, Sarada and Boruto had many differences. With the unfolding of the events in the story, the two resolved their issues and decided to name their team "Team 7", the same name their parents' team had. 
The trio became closer, and their teamwork represents friendships and overcoming struggles together. They make for each other's weaknesses and become a pillar of support. The messenger bag attempts to replicate those emotions.
The messenger bag has the three in poses, with the series' title written on the right side. It has a shoulder strap at the top, which can be adjusted. The bag is excellent for carrying books and copies, and it will make a fantastic school accessory for an eight-year-old. 
The messenger bag is manufactured by Great Eastern Entertainment. Even though the bag looks great, it is costly. The Team 7 bag costs $40. There is a chance that this bag may become a limited-edition collectible in the future.
FAQs
Question: Isn't Boruto Merchandise Actually the Naruto Merchandise?
Answer: No, it is not. Although Boruto is a continuation of Naruto, many characters of Naruto have changed appearances. Furthermore, Boruto merchandise has its own style, mainly because Naruto and Boruto have different illustrators.
Question: What Items of the Boruto Merchandise Have a Chance to Become Valuable Collectibles?
Answer: Few things have to be considered before investing in a Boruto collectible. First, you have to see which merchandise is well-made and which company makes them.
Brand and quality matter a lot. Secondly, you have to see which items have a lot of stock. The less an article of the Boruto merchandise is available, the more chances it will become a collectible shortly, due to the increasing fanbase of Boruto.
Question: When are More Companies Getting Licenses for Boruto Merchandise?
Answer: It is difficult to answer. It is a hassle to get licensing rights from Japanese companies, and there is no specific timeline. Furthermore, the pandemic has adversely affected the merchandise market, and many manufacturers have gone into debt, slowing down the process.  
Best Boruto Merch Guide: Final Thoughts
Boruto is the continuation of the famous series Naruto. But its merchandise is trying to develop and establish itself independently. Although many components of Boruto are similar to those of Naruto, the tone of the series is much different.
Even though the son of Naruto, Boruto has his own character development. The writers have tried to establish this through the story. It is a separate journey from Naruto. Because it captures the essence of Naruto along with trying novel ideas, Boruto becomes special. It has many fans across the globe, and that fanbase is expected to increase.
For showing support to the series, they can buy merchandise to show their appreciation for the show. Its products come in clothes, accessories, jewelry, bags, and figurines. If you are a first-time buyer, it might be challenging to ascertain which items to buy. Personally, it was hard for me when I started out collecting its merchandise.
But you can choose from the list of the recommended products that I have enlisted above. However, my all-time favorite product is #7 Boruto Personalized LED Night Light. Its intricate details, powerful lightning, manageable size, and price make it the perfect memorabilia of the series.
It is based on the availability and popularity of its fanbase. Just keep the tips I mentioned above and the things I told you to look out for, and you'll be fine. Don't get overwhelmed and make your purchase by considering everything described above.
Read More: