Latest posts by Cody Perez
(see all)
No matter how someone feels about the live-action version of Cowboy Bebop on Netflix, some real gems came out of it. I watched it as soon as it dropped in late 2021 and did not love it myself, but I came to appreciate the good parts of it. One such element is the focus of this Mason Alexander Park guide.
Mason Alexander Park is one of the actors from the Cowboy Bebop live-action, playing one of the supporting characters in the series named Gren. A character who appeared in the original anime, Park brought Gren to life in a fun and memorable way.
Without a doubt, I think Gren was far too underused in the live-action series, especially with the passionate performance that Park gave. I hope that this Mason Alexander Park guide can at least give the actor and their portrayal of Gren the attention that they deserve.
Bottom Line Up Front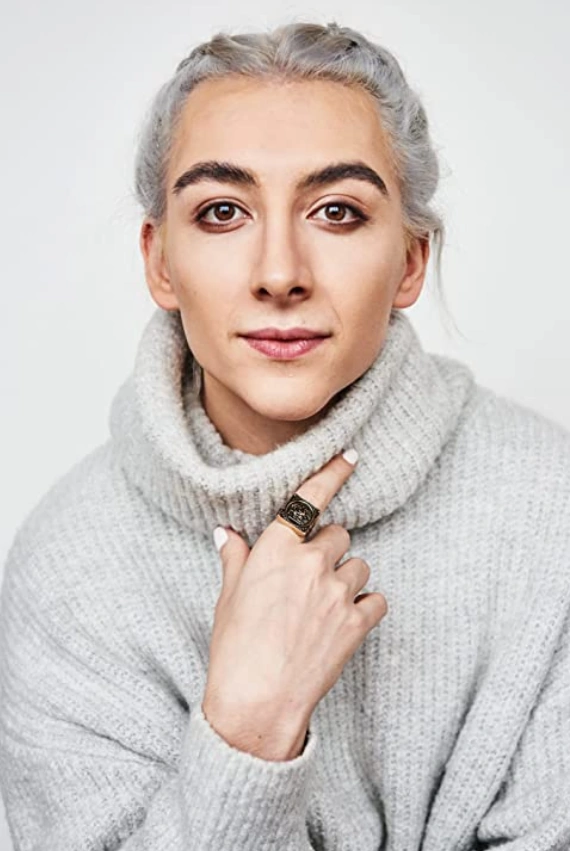 Mason Alexander Park is a 26-year-old American actor from Virginia. They have been involved in show business for over a decade, appearing in smaller TV series, movies, and stage performances. There are a couple of notable roles that Park has played, including a fantastic episode of iCarly from 2011. Perhaps the most memorable role so far in Park's career, though, is playing Gren in Cowboy Bebop.
Park took the source material and made the club-working supporting character their own. They gave an exciting performance in the unfortunate live-action series that is absolutely underrated, in my opinion.
Who Is Mason Alexander Park?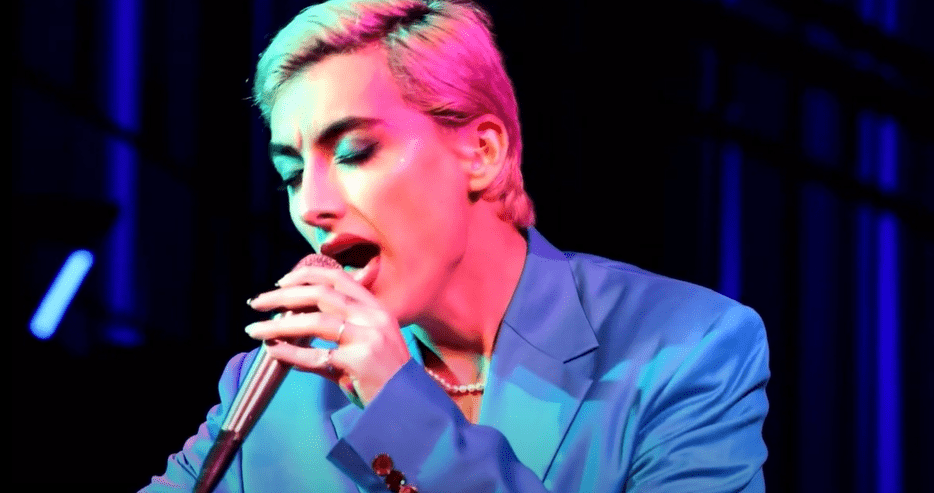 Mason Alexander Park was born on July 12, 1995, in Fairfax, Virginia. They are an actor who found a love for the medium at a young age when they attended a summer camp. Before long, they moved to Los Angeles, California, due to some unfortunate bullying that happened in school.
They graduated from VAPA, or the Ramon C. Cortines School of Visual and Performing Arts. On a side note, as an LA native myself, that is a prestigious performing art high school that has some genuinely brilliant programs. I'll admit that I am a little jealous that I did not get to go there as it is based on luck through its lottery system.
After graduating from the beautifully-built high school, they moved to Pittsburg to attend Point Park University. Prior to graduating high school and even university, Park was already acting professionally. There were a couple of notable roles that they had as a child, like the role of a guest character in an episode of iCarly.
However, Mason Alexander Park was mainly known for traditional theatre performances before Cowboy Bebop. Some of the shows that they were in include the stage adaptation of Mary Poppins, The Rocky Horror Show, and Altar Boyz. They even won a Helen Hayes award for their role as the emcee in Cabaret.
The award was for the best outstanding lead performer in a musical and was granted in 2020 after Park's performance in Cabaret in 2019. Outside of theatre, it took some time for Park to make a name for themselves, and it has only just started to happen.
Quickly their most prominent role in TV was in the 2021 live-action adaptation of Cowboy Bebop. The beloved franchise was highly anticipated by fans of the original anime, and Park played a significant role in it.
Mason Alexander Park and Cowboy Bebop Explained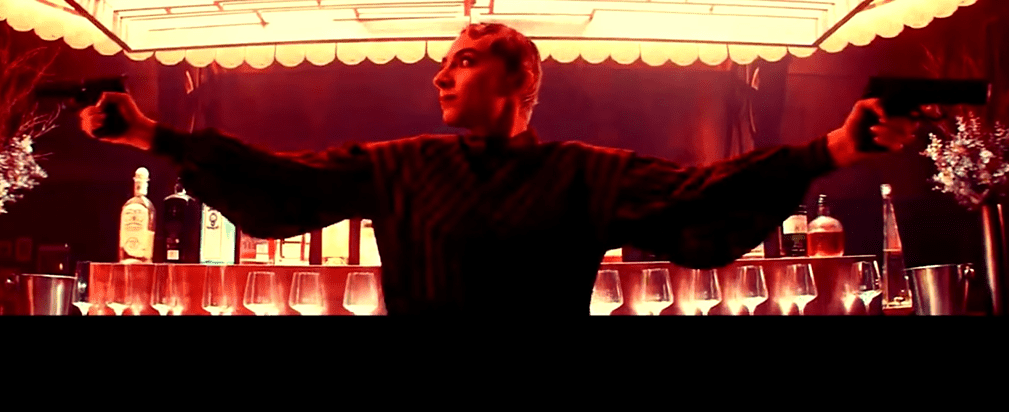 Mason Alexander Park played the wonderful Gren in Cowboy Bebop, who is far different in appearance, personality, and even story to an extent than their original anime counterpart. That said, this was not a bad thing at all as I think that Park's Gren was one of the best parts of the otherwise blah series.
Mason Alexander Park mainly had a supporting role in the series, only being present in about five episodes in total, which is only half of the overall show. Even more unfortunate is the fact that they are only present in a few of the scenes within those featured episodes.
This is a darn shame since I, personally, think that Gren was severely underused in the series. There was something so charming and lovable about the performance that Park gave in the live-action adaptation that immediately betrays the theatre background that they have. They were totally injecting a little bit of Cabaret into the jazzy sci-fi world of Cowboy Bebop, and it was absolutely brilliant to watch.
Park might have only been a small part of the overall Netflix series, but they left a mark on the show and the other characters in the process. Park likely would have reprised their role in Cowboy Bebop Season 2 had Netflix gone through with the clear continuation. However, that was not to be the case since the ill-received series was understandably canceled soon after release.
Gren Explained: Everything You Need to Know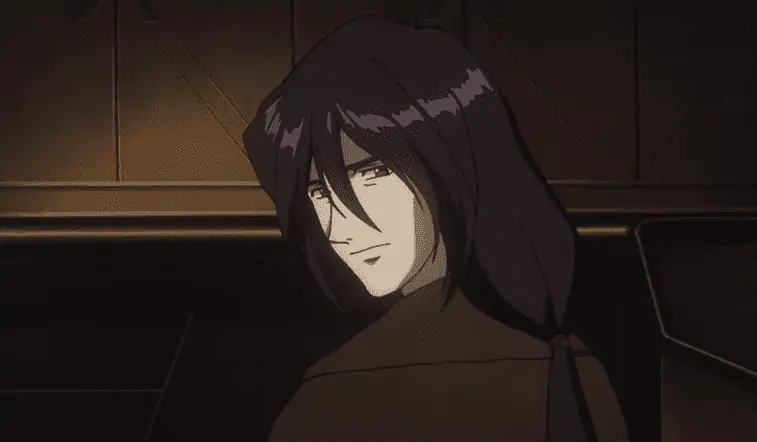 As for the character of Gren, this is someone that I did not even remember that well, admittedly, from the original anime version of Cowboy Bebop. It's a shame, too, since I just watched the series a few years back for the very first time.
But in rewatching his scenes recently in preparation for this, Gren is a nickname for Grencia Mars Elijah Guo Eckener, a supporting character in the anime. There are some similarities between this version of Gren in the anime and the one in the live-action, but also some key differences. Here is a quick spoiler warning for what happens to Gren and a couple of other characters in Cowboy Bebop.
The anime version of Gren is a man in his late 20s who was the saxophone player at the Blue Crow and a friend to characters like Faye Valentine and Julia, some of the main characters in Cowboy Bebop. He put the "bebop" in the name, being the source of some of the jazz parts in the series when he appeared a few times. In the anime version, there are some key details that we know about his life prior to becoming a simple saxophone performer.
He grew up raised by his mother and entered the military at a young age. In his time as part of the military, he participated in the infamous Titan War, which is a critical moment that affected several of the Cowboy Bebop characters.
He came to know Vicious, the main antagonist in Cowboy Bebop, as a soldier and fought alongside him during this time. They became friends, as much as you can possibly be friends with a disgusting person like Vicious before he betrayed Gren.
Gren was accused of being a spy, and Vicious was the one who put the case against him. In the end, this caused a lot of issues for Gren, resulting in him taking prototype drugs not yet available on the broad market. This had some unintended side effects, resulting in higher estrogen levels for Gren than usual and giving him larger breasts. After escaping from prison following his guilty verdict of being a spy, he found refuge at the Blue Crow.
It was at this club and bar that he began performing as a simple sax player. Before long, he met Julia, and they shared their connection over Vicious, with the latter being his girlfriend. He also met Faye Valentine and fought with her after she realized his connection to Vicious.
Over time, Julia helped Gren to realize the truth of the matter about what happened during his time as a soldier. He decided to find Vicious and get the truth, leading to a tragic confrontation that saw the death of a friend and a devastating wound that eventually took Gren's life.
Before his death, though, he was able to meet Spike for the first time after hearing so much about him from Julia and played a small part in reuniting the two later on in the story.
Key Relationships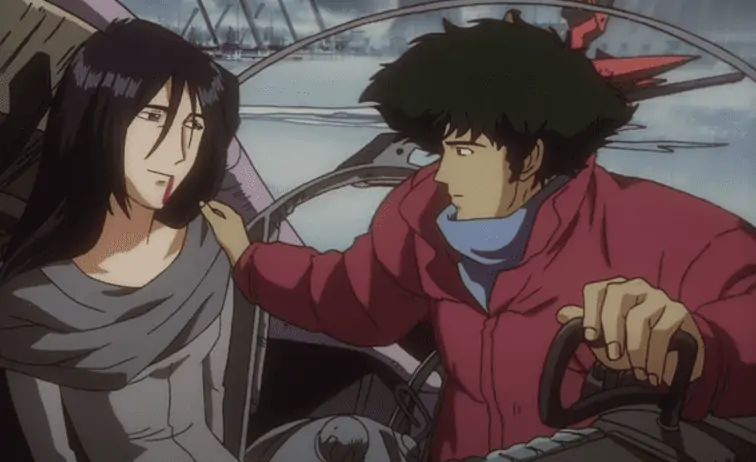 Though Gren did not play a massive role in Cowboy Bebop, he had deep connections to a few of the characters. His friendship with them impacted their stories and, ultimately, led to the story's outcome for Spike Spiegel, Julia, and the rest of the characters in the series.
First and foremost, there are the earliest of the relationships that are crucial to Gren, and that is with Vicious. At first, they were simply friends and comrades who worked as a squad on the battlefield. Before long, they became close, but this was destroyed when Vicious decided to give him up to the law for supposedly being a spy.
For many years, though, Gren believed in Vicious and had no idea that he was the reason for his imprisonment and fate. For Gren, what was once friendship between the two turned to anger and resentment. This was a fatal friendship that proved to be the most dangerous connection that Gren ever made.
On the other hand, his relationship with Julia was beautiful and kind. The two had similar circumstances and reasons to hate Vicious for ruining their lives, so they had a lot in common.
Gren brought out a lot of the goodness in Julia, being a necessary friend during her own time on the run. Faye Valentine is another person that connected with Gren. Though they only interacted for a brief time, it was a critical moment for both characters. It set them both out on a particular path that would lead towards the end of the Cowboy Bebop series.
Their connection also led to a brief interaction with Spike Spiegel, the main character of Cowboy Bebop. Though they do not get to know each other well in the anime version, Gren plays a small but essential role in Spike's search for Julia. In the Netflix series, there are some changes to the storyline for Gren. For one, there is the fact that it is never made clear that he is a sax player in that version.
But we do know at least that he works at the Blue Crow. In addition, the backstory for him is left mostly out, but likely for a good reason. Gren does not have nearly the same fate in the live-action series as he did in the anime. This was likely leaving some room for growth and more critical moments for the character in a presumed second season. However, his story in the live-action version will remain incomplete due to its cancellation.
Live-Action vs Anime Version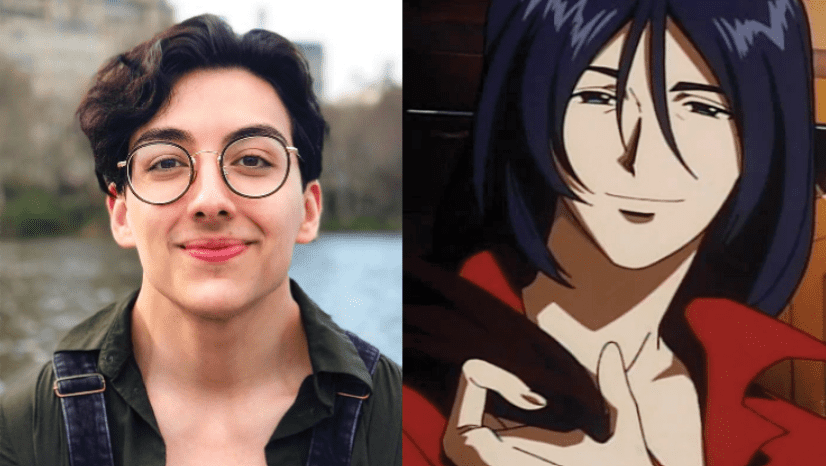 There are many changes from the anime to the live-action when it comes to Gren. Mason Alexander Park's take on the character is wholly their own and fascinating.
The most notable change that is immediately apparent is the actual appearance of the character. In the anime, we see that Gren looks to have dark, purple-ish black hair. Their ethnicity is a bit ambiguous as the name and design leave the door open to a couple of possibilities that are unconfirmed at this time.
Supposedly, the character looks like Brad Pitt, but I'm not buying it. However, in the live-action series, the appearance changes dramatically. Perhaps since Mason Alexander Park has lighter hair, the hair changes to a blonde color. Furthermore, the character has shorter hair in the Netflix series compared to the long and flowing hair in the anime.
There is a lot more makeup that the character is wearing in the live-action version and a signature dress. Though Gren's gender identity seems to be male in the anime, it is much more ambiguous in the live-action as Gren is non-binary there, much like the actor portraying the character. There are also tattoos and plenty of accessories that Gren wears in the Netflix show that give a more flashy and glamorous appearance to their rendition of the supporting character.
Outside of appearance, the personality is relatively similar with a kind, loving, but a funny character who works at the bar. However, where they differ seems to be their roles at the bar. We know that Gren is the saxophone player, but we do not get to see Park do the same in the Netflix show.
Instead, it seems like they are a manager or supervisor for the Blue Crow, overseeing all of the activities that happen there. Perhaps Gren is also a performer at times, but, again, we do not get to see this happen in the live-action series itself.
But the most significant change for the character is the storyline that happens with them in the Netflix show versus what happens in the anime version. In the anime version, as mentioned above, it is a darker and more tragic path that Gren takes in the end.
However, in the Netflix show, they take a different path and encounter certain similar characters, but it diverges for them. I think it was always the intention to bring Gren back for a second season. However, that will never happen now.
Gren is also more present in Netflix than in the anime, taking on a larger role. Still a supporting character, though, they appear in multiple episodes and are vital to the stories of characters like Julia. I imagine this divide between Gren's two versions would have widened further had a second season happened for Cowboy Bebop.
Personally, I prefer Gren on Netflix, honestly. For one, the character's expanded role is a welcome change of pace. But I think there is more profound writing for what would have been otherwise a simple guest character otherwise.
Of course, I can't ignore the excellent acting that Mason Alexander Park gave as Gren. They are one of the best actors in the show, entirely in character and nailing their own twist on the character. There are few in the Netflix series that seemed as committed to the part as Park did, and I greatly appreciate that as a fan of acting and writing myself.
Where Else to Watch Mason Alexander Park: My Recommendations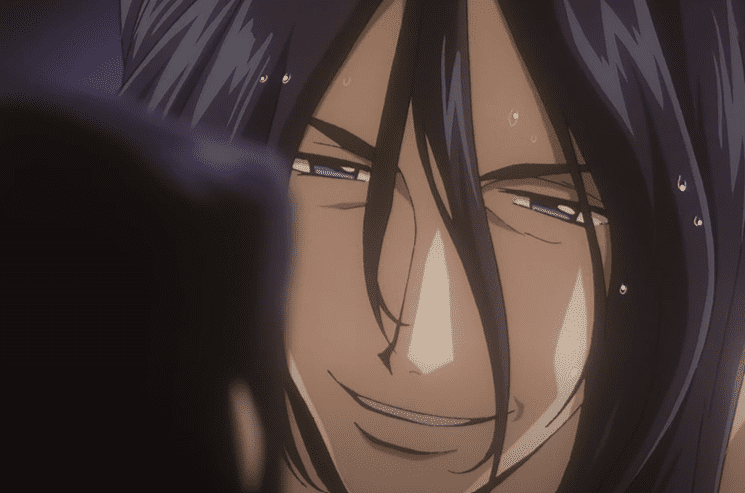 The saddest part about this situation is that we will not see Mason Alexander Park play the role of Gren again. Given the cliffhanger ending of the series, their return was likely going to happen.
However, not anymore with the swift and vicious judgment that Netflix rendered on the show mere weeks after its release in 2021. With that unfortunate situation, the only consolation that I have for anyone who was a fan of Park's performance like me are a few recommendations for their other roles so far.
There are not many in total at this time, but the few there are, are memorable nonetheless. Better yet, I think Park will become a well-known actor in the future so you can become a fan early on. The first of these is the episode "iLove You" in iCarly. In this late-series 2011 episode, Park plays the role of Toby.
Admittedly, it's a very minor role with only a couple of lines in the entire episode as the story focuses mainly on Freddie and Sam's relationship. However, I will take any moment I can to shamelessly plug that you should watch iCarly because, well, you definitely should. It's a sitcom classic of the highest quality.
Oddly enough, the creepy part about the situation is that Park reprises (or so it seems?) their role as Toby in a different Nickelodeon sitcom. This time, in a couple of episodes of the 2013 series Bucket & Skinner's Epic Adventures.
So, if you want more good family fun sitcom shenanigans, that is the place to go. The final recommendation that I have for seeing more of Park is kind of a strange one since you cannot watch it at the time of writing this. Mason Alexander Park will appear as Desire, one of the notable characters in The Sandman.
The beloved comic series was in production hell for so long, but the TV adaptation is almost here. I am very much excited about this show, even without the fact that Park will be part of it. If you are a fan of supernatural fantasy storylines or Gwendoline Christie like I am, you know where to find me when it finally drops, hopefully, sometime in the latter half of 2022.
Fun Facts About Gren in Cowboy Bebop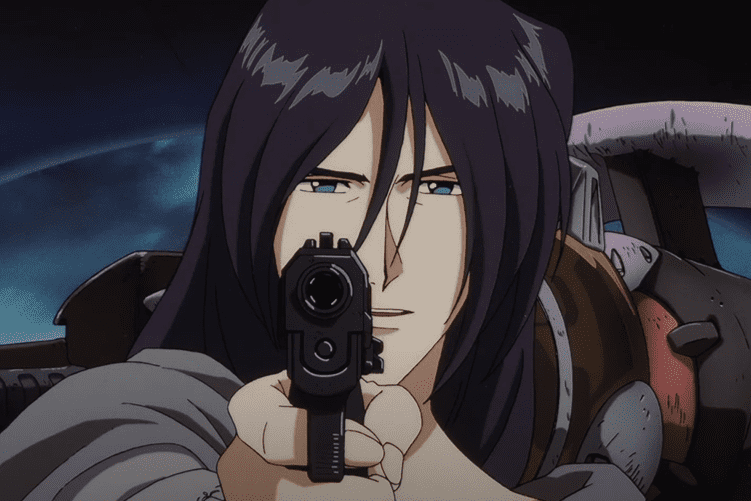 Here are some fun facts about Mason Alexander Park's character of Gren in Cowboy Bebop that you may not have known:
Gren's sexuality is never truly defined in the anime or Netflix series. That said, what we do know about him is that he is not attracted to women, at the very least. We know this from what he says to Faye Valentine.
Oddly enough, the inspiration for Gren was originally going to be Brad Pitt but was changed in development due to the effect on the character's appearance from being forced to use drugs.
Much of the sax musical scenes and the like that were for the character in the original anime were taken out for the Netflix series. This was likely swapped out in favor of giving Julia more of a musical role in the Netflix show, as we saw in her performances in the Blue Crow.
FAQs
Question: How old is Mason Alexander Park?
Answer: They are 26 years old and about to turn 27 at the time of writing this guide. They were born on July 12, 1995.
Question: What gender is Gren Cowboy Bebop?
Answer: Gren was presented as a man in the original anime, but his actual identity was not fully explored in the short time he appeared. However, in the Netflix series, Park's take on the character is teased about being non-binary.
Question: Is Gren dead in Cowboy Bebop?
Answer: Here is your spoiler warning, as always. Gren is dead in the original anime for Cowboy Bebop but not dead in the live-action series. We will never know if Gren was going to die in the Netflix show since the second season was never made.
Mason Alexander Park Guide: Conclusion
Mason Alexander Park is one of those up-and-coming actors that you absolutely need to know about. As a fan of theatre and acting myself, there is a lot of talent and passion that Park gives off.
This is clear in the award that they have already won and also their role as Gren in the Cowboy Bebop Netflix show. I will be the first to admit that the live-action adaptation of Cowboy Bebop is not great, but it is not horrible, either. It remains a somewhat decent watch, in no small part due to people like Park in it.
With roles like Desire in the long-awaited The Sandman adaptation, Park is one actor to watch in the foreseeable future. In the meantime, while we wait for that exciting show, fans interested in learning more about Cowboy Bebop should definitely check out the original anime series.