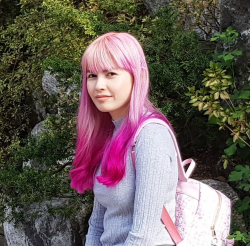 Latest posts by Charissa Fuentes
(see all)
When you're into Jujutsu Kaisen and anime figures, you definitely need a Jujutsu Kaisen Nendoroid Guide. Cause ever since the anime took over the otaku community like wildfire, people have been rushing in to buy Jujutsu Kaisen merchandise left and right.
As someone who's been an anime figure collector for years, I haven't seen such high demand in a Nendoroid line since Demon Slayer and Haikyuu!! Nendoroids were released. If you don't plan to miss out on any of the Jujutsu Sorcerers, you should keep on reading.
Let me talk about the lowdown on the characters and which ones are already available for you to take home or preorder.
Bottom Line Up Front
I'll be talking about all the important points about Jujutsu Kaisen Nendoroids in this guide, so you'll know if collecting Nendoroids is for you. Cause from what I've experienced and seen from other collectors, two factors tend to highly affect a person's decision about collecting.
First is the number of figures in the line people want to start. Cause many folks are like me who hesitate when too many figures are needed to complete a series. And second is the current market price of the figures, as not everyone has the cash to spend all willy-nilly.
Being informed about these details will help you decide whether you actually want to get into collecting Jujutsu Kaisen Nendoroids or are just hyped about it. Are you prepared to go down this addictive and costly path? Discover if this toy line is worth your time and effort by reading this guide.
Main Nendoroid Line
1. Nendoroid Itadori Yuji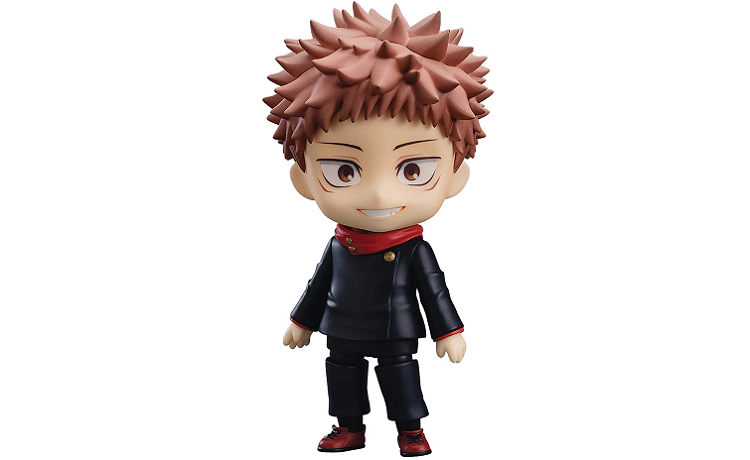 Acknowledged as the ultimate poster boy for selflessness in the anime TV series, Itadori makes his debut in Nendoroid form with this figure. Here, you have a mini clone of him wearing Tokyo Jujutsu High's dark navy blue uniform with a red hood and sneakers.
As this version is Itadori's everyday look for the majority of the anime's first season, purchasing this Nendoroid for your Jujutsu Kaisen collection should be a no-brainer.
Release date: 1st release March 2021 and 2nd release September 2021
SRP: 44.99$
Rarity: Low to Moderate
Pros
Although this figure doesn't have lots of accessories, it does have the necessary ones to mimic memorable scenes from the anime, such as Sukunas's finger and the cursed energy effect surrounding Itadori's fists
This figure has an effect sheet to illustrate cursed energy flowing from Itadori's body and a special base which represents Sukuna's influence
The seams on this figure's hair are barely noticeable at all cause they blend in smoothly with Itadori's spiky hairstyle
This figure doesn't have any visible joints except for the default legs
The additional leg parts are perfect for posing the figure in Itadori's usual attack stance
Cons
None of the faceplates or hand parts of this figure has Sukuna's markings, so you'll have to buy the Sukuna Nendoroid separately to form the image Itadori has when his body is taken over in the anime
You can't move Sukuna's finger from the hand part since it's not detachable
2. Nendoroid Fushiguro Megumi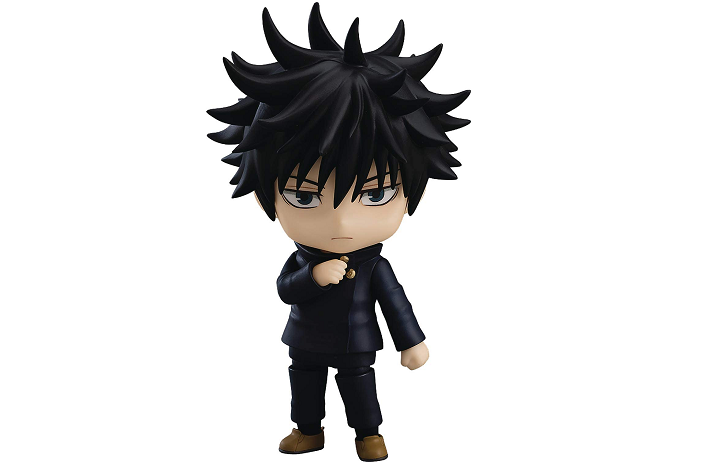 Good Smile Company flawlessly produced the 'chibi' figure of the quiet and tight-lipped 'bishounen' or 'pretty boy' of Jujutsu Kaisen, Megumi. Unlike Itadori, this first version of Megumi is wearing the standard uniform of Tokyo Jujutsu Kaisen High without any alternations, paired off with peanut-brown boots.
Cause he's a part of the main crew, this Megumi Nendoroid is a crucial addition to any Jujutsu Kaisen collection. Even if you don't plan on getting every character from the series, this is undoubtedly one you shouldn't skip.
Release date: May 2021
SRP: 37.99$
Rarity: Moderate
Pros
This figure comes with Megumi's most well-known shikigami or familiar curses, a backdrop of Nue and the black Divine Dog
You can recreate the scenes of Megumi calling for Nue or the black Divine Dog as it's shown in the anime cause this figure has the summoning hand parts
This figure includes several arm parts, so you can do a lot of arm and hand combinations
This figure comes with a special base that's unique to Megumi; it has an image of his summoning hand sign
The seams on this figure's hair aren't that apparent, giving this version a polished appearance
Cons
This figure only comes with a single accessory, the black Divine Dog
You can't swap the body parts with other Jujutsu Kaisen Nendoroids because their uniforms and shoes are different
3. Nendoroid Kugisaki Nobara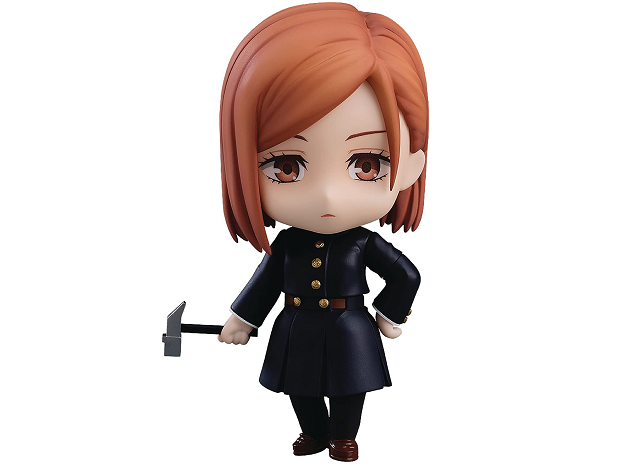 Despite being the sole female first-year student of Tokyo Jujutsu High, Nobara is a headstrong and sassy Jujutsu Sorcerer. And this spunky spirit of hers was translated quite well in this Nendoroid version. Like the Megumi and Itadori Nendoroids, this tiny figure of Nobara fits right in as it's wearing their school uniform, which is her regular get-up in the anime TV series.
Release date: August 2021
SRP: 44.99$
Rarity: Low to Moderate
Pros
This figure has many accessories, especially when compared to the Itadori and Megumi Nendoroids, and includes most of Nobara's basic items from the anime
This figure comes with an effect sheet that shows the intense aura of Nobara when she's executing an attack
The arm part attached to the nail and the removable hammer look exactly the same as in the anime
The only detectable seam on this figure is on the hair part, and it's not even that visible
This figure includes the impaled voodoo doll on top of the severed arm of the cursed spirit, Eso, that Nobara kills with her Staw Doll Technique Resonance attack in episode 24 of the first season
Cons
Some stocks of this figure may have loose arm parts
The sleeveless left arm part of this figure looks weird because the seam on the wrist is obvious, and some of the interchangeable hand parts aren't aligned well with the shape of the arm
4. Nendoroid Gojou Satoru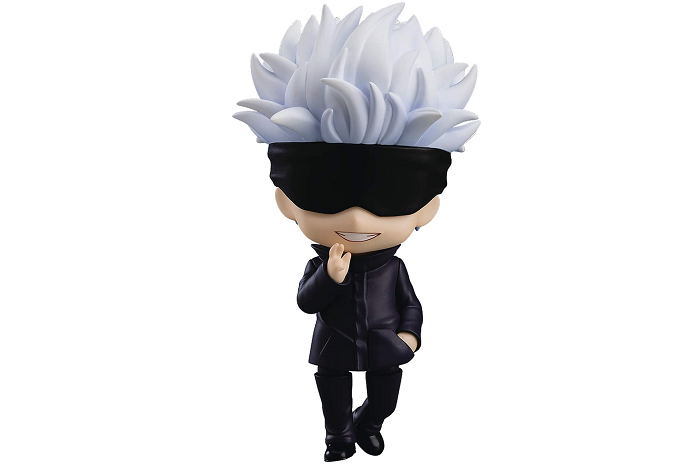 Of course, you can't possibly exclude this Gojo Nendoroid from your cart or shopping bag. Cause apart from being every girl's favorite 'ikemen' or 'handsome man' in Jujutsu Kaisen, he's also one of the story's central characters as he's the strongest Jujutsu Sorcerer to ever exist.
This first version of Gojou, wearing his dark violet outfit and leather shoes, is how he appears in the entire first season of the anime TV series.
Release date: July 2021
SRP: 48.99$
Rarity: Low to Moderate
Pros
The seams on the hair part are as good as invisible cause you can't see lines or gaps on the figure's head no matter which angle you look at it from
This figure basically has 6 looks that you can display since you can cover the 3  faceplates with the black blindfold to make different looks
This figure includes a special base with an image of Gojo's hand sign for performing his domain expansion, Infinite Void
You can use the black sunglasses that this comes with on any of the faceplates as long as you use the front hairpiece with its hair down
This figure comes with various hand and arm parts so you can reproduce many of Gojo's cursed techniques from the anime, such as Cursed Technique Amplification: Blue
Cons
Stocks of this figure may have paint quality issues as some Gojo Nendoroids have white paint spots on the blindfold from the hairpiece or vice versa
This figure only comes with 2 accessories
5. Nendoroid Gojou Satoru Jujutsu Kaisen 0 Version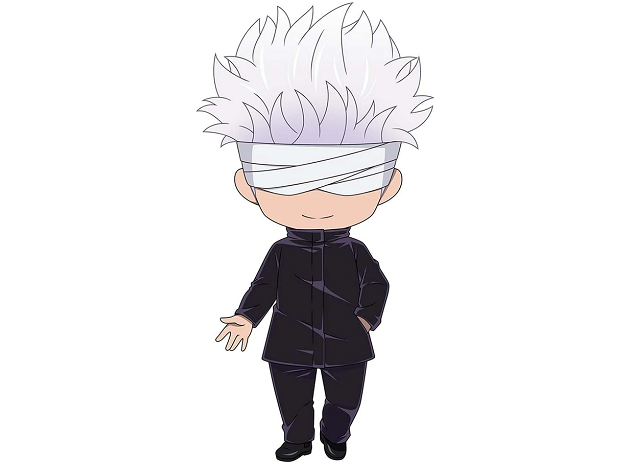 Are you just interested in the Jujutsu Kaisen anime TV series? If that's the case, you can simply ignore this second Gojo. It's not much different from the first one, and it's also not how the character looks in the TV series anymore. But there's no question that you'll want this version of Gojo in your possession if you enjoyed Jujutsu Kaisen 0: The Movie.
Release date: September 2022
SRP: 65.99$
Rarity: Low
Pros
By getting this figure in addition to the first version, you'll have more faceplates of Gojo to play with, and you can use all of them with both Nendoroid versions
You can duplicate the scene in the movie where Gojo talks to Yuta about the ruined knife at the start of the movie cause this figure includes a bent knife accessory

This figure comes with a special black and red base that represents Gojo's bandages from the movie 

This figure has the same mold as the first version of Gojo, but this younger version has a different vibe cause of the lighter hair color and the bandages
This figure comes with hand signs of the Cursed Techniques that Gojo uses in the movie
Cons
The bandages should've been done better cause you can see the distinct lines in between the two hairpieces
This figure is essentially the same as the first Nendoroid version, just with different faceplates and accessories
You can only get the bonus faceplate for this Nendoroid if you buy it directly from the Toho Animation store or a third party seller
6. Nendoroid Sukuna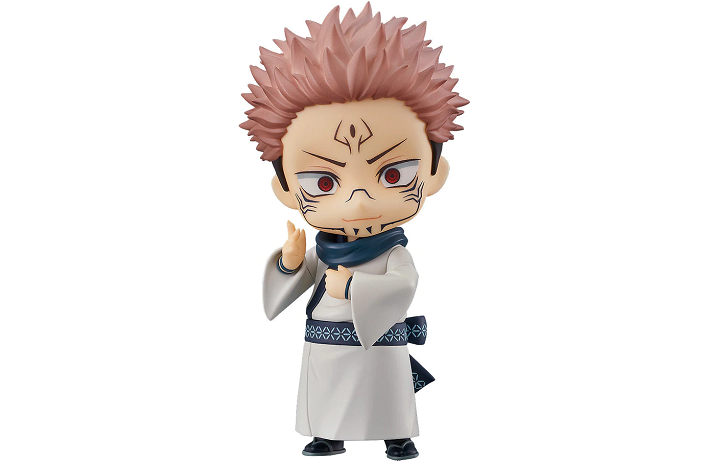 Whether you love or hate him, Ryomen Sukuna, also known as the King of Curses, is a must-have Nendoroid if you're a fan of Jujutsu Kaisen. Moreover, in spite of this form not being his original body, this version of him in Itadori's body is the one that fans can immediately recognize.
Besides, wouldn't it be awesome to bring home one of the most dangerous characters from Jujutsu Kaisen?
Release date: September 2022
SRP: 54.99$
Rarity: Low
Pros
You can display Sukuna in his domain, the Malevolent Shrine, because this figure includes a backdrop with an image of it
This Nendoroid comes with 3 faceplates of Sukuna's most common facial expressions in the anime TV series
You can use this figure's faceplate with the four eyes on the Itadori Nendoroid to copy the scenes in the anime where Sukuna possesses Itadori's body
Good Smile Company faithfully followed Sukuna's design in the anime as this Nendoroid even has the long fingernails on all of the hand parts
You can use the hairpiece of this figure on the Itadori Nendoroid to imitate the character's 'power up' scenes from the anime, like when he's using Divergent Fist
Cons
This figure only comes with 1 accessory, a buffalo skull, which is also too small as the ones you see him carry in the anime are much bigger
You have to buy this figure along with the Itadori Nendoroid just to get the complete possessed image of Itadori from the anime cause you'll need Sukuna's faceplates and hand parts
7. Nendoroid Nanami Kento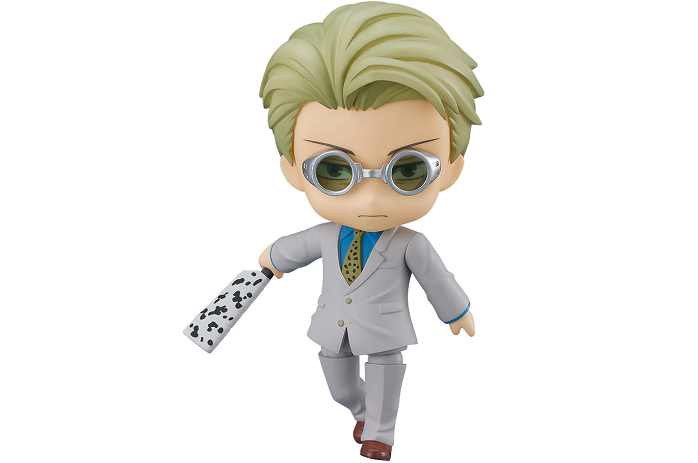 The salaryman turned Jujutsu Sorcerer, Nanami, is one of the major supporting characters in Jujutsu Kaisen. While he may not be on Gojou's level, he's a valuable sorcerer that strongly affects the flow of the story.
He's also one of the vital characters in the series who guide and help Itadori develop his skills and power as a person and Jujutsu user. Based on his significance, this figure of Nanami naturally deserves to be part of any Jujutsu Kaisen Nendoroid collection you plan on creating.
Release date: September 2022
SRP: 54.99$
Rarity: Low
Pros
This figure comes with more accessories than most Jujutsu Kaisen Nendoroids: a knife, mobile phone, sandwich, and an effect part of Nanami's Ratio Technique
Since the figure has Nanami's typical expressions, you can replicate many of his scenes from the anime, such as when he loosens his tie while fighting Mahito in episode 10 of season 1
This figure has a sticker effect sheet for you to use on the glasses to show how Nanami looks like when light is reflecting off of them
This figure has the appropriate arm and hand parts to repeat the scenes where Nanami talks to his colleagues on the mobile phone
You can use the knife accessory with other Nendoroids or use it as a prop for this figure since it's detachable
Cons
The faceplates resemble Nanami, but they're missing his defined cheekbones and sunken cheeks
You can't place the glasses on all of the faceplates since they're not detachable
8. Nendoroid Inumaki Toge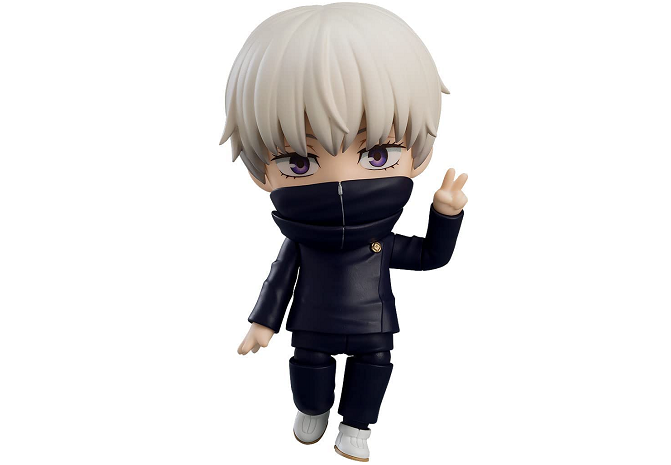 At first, it might seem that Inumaki simply fades into the background whenever he's on-air. Yet the cursed speech user is the 6th most popular character in Jujutsu Kaisen, as revealed in Shounen Jump's 2021 popularity poll.
I think he's a cutie too, and if you share the same opinion as me, you shouldn't waste any time and preorder him ASAP.
Release date: June 2022
SRP: 52.99$
Rarity: Low
Pros
This version got nearly all of Inumaki's details right, from the color and shading of his hair, all the way down to the style of his high top shoes
You can choose to display Inumaki's face or keep it covered cause there are 2 versions of this figure's high collar, a closed one that reaches up to his cheeks and an open one that shows his entire face
Since this figure includes all the necessary parts, you can recreate the scene from episode 18 season 1 where Inumaki attacks Hanami with his cursed speech
This figure has Inumaki's most commonly used items from the anime as accessories, so you'll be able to display him in his everyday poses
This figure comes with many types of hands and arms parts, making it easy to do various positions
Cons
The joints on the legs of this figure protrude too much when you stretch them to the limit
The markings near this figure's mouth don't match up with the anime's character design cause the lines from Inumaki's cheeks are supposed to extend until the corner of his lips
9. Nendoroid Zenin Maki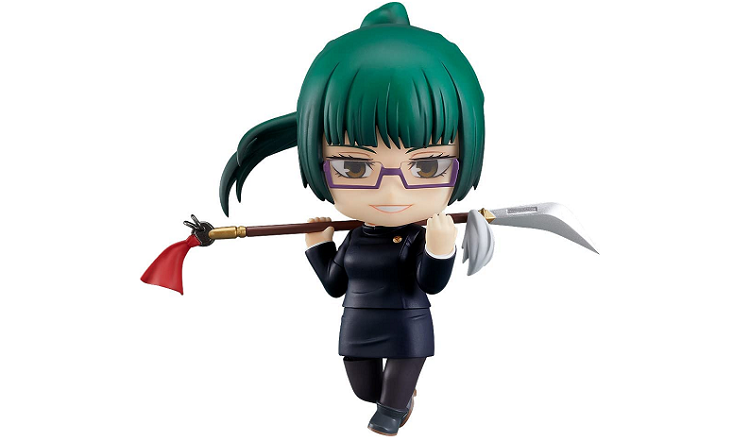 Regardless of being a non-sorcerer, Maki has skills and determination. As a result of her perseverance, she was even recommended by Mei Mei to be promoted to a Grade 1 Sorcerer at the end of Jujutsu Kaisen's first season.
On top of that, she's also one of the protagonists of Jujutsu Kaisen 0: The Movie. Considering all of these things, you have to admit that Maki is indispensable to the story, wouldn't you? Therefore if you liked her in the TV series and movie, this Nendoroid of hers belongs with you.
Release date: May 2022
SRP: 54$
Rarity: Low
Pros
The kunai accessory of this figure has a stand of its own, so it can float in any direction that you want
This figure has an overall clean appearance as the seams and joints can be barely seen
You can play around with this figure much more than with the other Jujutsu Kaisen Nendoroids because it has many weapon accessories: a kunai, naginata, and the special grade tool, the three-section staff Playful Cloud
The direction of this figure's ponytail can be adjusted, making its poses feel more alive or real
The hue and shading of the figure's hair give it a somewhat 3D finish
Cons
Good Smile Company didn't stick to Maki's light hazel eye color in the anime cause the Nendoroid version has dark hazel eyes
You can't place other weapons on the weapon stand cause it can only hold the kunai
10. Nendoroid Panda
Panda's a cursed corpse mutation, yet he's just as valuable as the other students of Tokyo Jujutsu High. Not to mention, he's got a significant role as a comic relief character and reliable senpai to the first-year students.
With this in mind, Panda's adorable yet feisty Nendoroid version will make a wonderful addition to your collection of Jujutsu users.
Release date: November 2022
SRP: 60.99$
Rarity: Low
Pros
Due to the figure's smooth mold and solid colors, the seams aren't evident
This figure has a bit more flexibility than the other Nendoroid cause you can pose this figure standing up or down
You technically get 2 figures when you buy this Nendoroid, as you'll get Panda's current version and his baby version as an accessory
Even in chibi form, you'll still get all of the details of Panda's character design in the anime, as this figure includes the arm part with the armband and panda boxing gloves
You can remake Panda's image from Jujutsu Kaisen's first ending credit song, Lost in Paradise by Miura Jam, cause this figure includes a red balloon accessory
Cons
Good Smile Company should've included a faceplate of Panda in Gorilla Mode cause this figure only has 2 faceplates
This figure's angry faceplate could've been better cause it's too cute and doesn't look remotely aggressive like Panda's face in the anime
11. Nendoroid Geto Suguru Jujutsu Kaisen 0 Version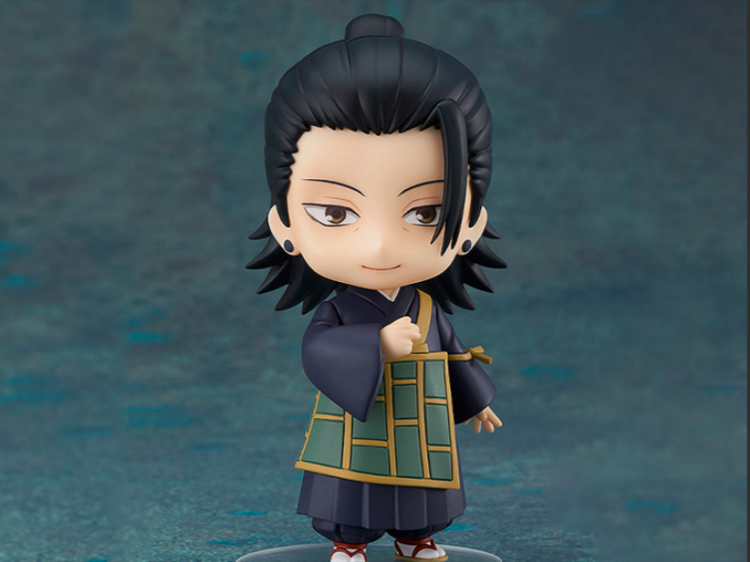 Being that Geto is the big bad of the Jujutsu Kaisen anime TV series and movie, it's a given that you should take this Nendoroid of him with you. I've taken a peek at the manga, and I'm telling you, he's an unforgettable character that will continue to stir up the series for many seasons.
In short, if you want to collect Jujutsu Kaisen Nendoroids, it'll be lacking without Geto. Buy this Nendoroid of him now while it's still in stock. Who knows when or if he'll even get another release later on.
Release date: August 2022
SRP: 65.99
Rarity: Low
Pros
If you use the Playful Cloud Staff from the Maki Nendoroid, you can duplicate the fight scenes between Geto and Yuta from the movie
This figure is a highly detailed small replica of Geto's design from the movie, as it even has the elongated pierced earlobes
With this figure and the black orb accessory it comes with, you can already display many of Geto's scenes from the movie in which he summons curses through his Cursed Spirit Manipulation technique
The facial expressions on this figure's faceplates are great because they really reflect Geto's personality, especially the one with the malicious smile
Cons
To display him with the Playful Cloud Staff he uses in the movie, you'll have to buy the Maki Nendoroid cause it's the only figure that has it
You can only get the 4th faceplate if you purchase this figure from the Toho Animation store
12. Nendoroid Okkotsu Yuta Jujutsu Kaisen 0 Version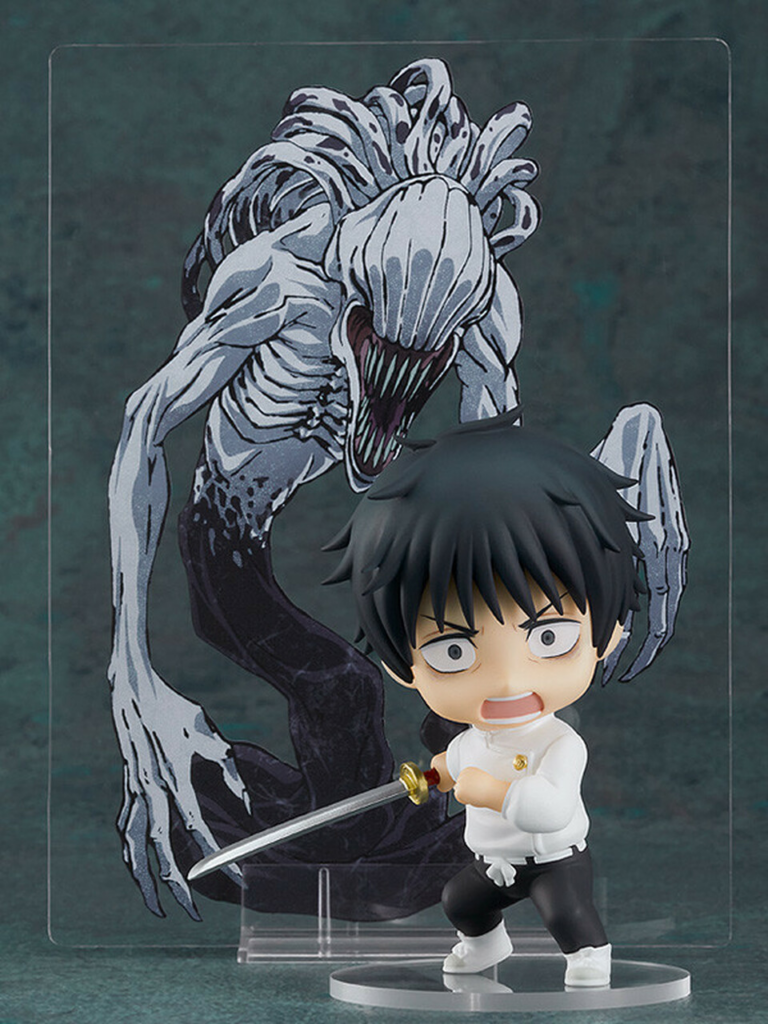 Sure, Itadori's the protagonist of the series. But Yuta is currently the best boy of fans who've watched the movie. You've got to give him props, though. Cause not only does Yuta get his own film to establish his story, but he's also one of the strongest Jujutsu Sorcerers in Jujutsu Kaisen.
With all that, how could you not want this badass Nendoroid of him? I know my preorder has been secured. You should get yours too.
Release date: July 2022
SRP: 65.99$
Rarity: Low
Pros
Good Smile Company did a thorough job with this figure, especially with the dark under-eye circles, as it fully captures the gloomy and lifeless vibe Yuta gives off in the movie
This figure includes an illustration sheet of Rika as a cursed spirit, so you can pose Yuta and Rika together like in the movie
This figure accurately copies Yuta's character design from the movie, that even all the left-hand parts have Rika's ring on it
Since this figure comes with the cursed megaphone tool accessory, you'll be able to imitate the scene in the movie in which Yuta defeats Geto's curses with cursed speech
Cons
The 4th faceplate of this figure can only be obtained when you order this Nendoroid from the Toho Animation store
The lower strap of this figure's sword bag accessory doesn't look like it's properly attached
Nendoroid Swacchao! (Sitting) Line
Good Smile Company's Nendoroid Swachchao! line is the same as their main one. The only difference is that all the characters are in seated positions. It also solidly focuses on in-demand characters, so you can expect a Swacchao! version of a popular Nendoroid to pop up sooner or later.
I wouldn't buy one for myself since I prefer the regular line. They're way cuter in my eyes and are much more customizable. However, I see its appeal and understand why people would buy them.
Swacchao! might be the right fit for you when you're more interested in the core characters and have no plans to display them in various poses and are going for a specific look.
Here are the characters from Jujutsu Kaisen with Swacchao! versions: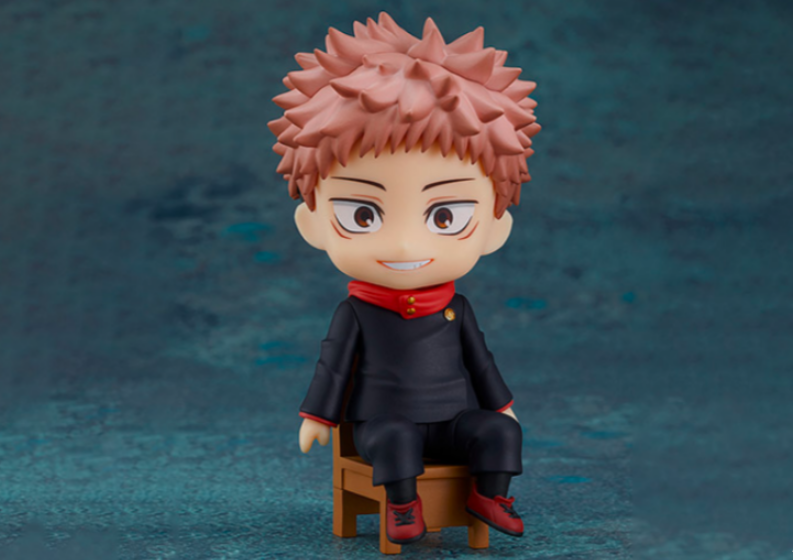 Release date: October 2022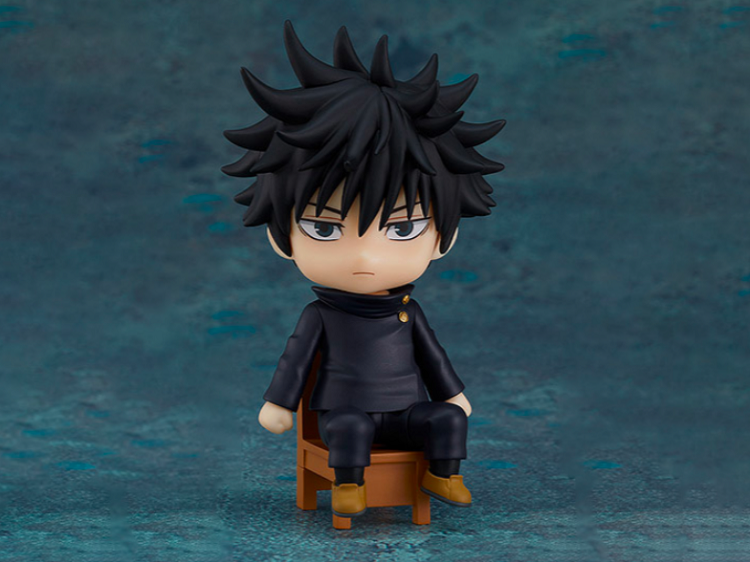 Release date: October 2022
SRP: 32.99$
Rarity: Low
Release date: October 2022
SRP: 32.099$
Rarity: Low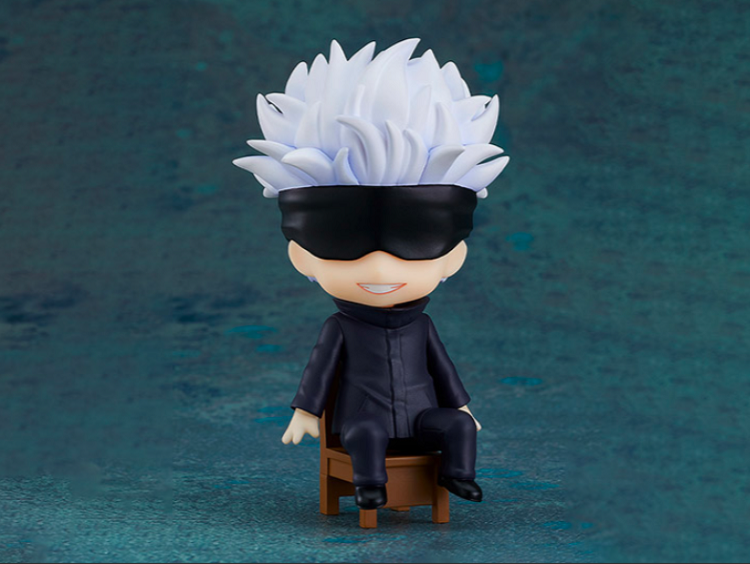 Release date: October 2022
SRP: 32.99$
Rarity: Low
Possible Future Jujutsu Kaisen Nendoroids
Due to the success of Jujutsu Kaisen's movie and anime TV series, you can pretty much expect that countless toys of varying kinds and sizes will be flooding the toy community. For this reason, you can be more or less assured that there will be more Jujutsu Kaisen Nendoroids in the coming years.
I mean, in less than 2 years, there's only been 1 season and 1 movie, yet there are already 11 characters that have Nendoroid versions. Clearly, the demand is present, so no toy company will want to drop the ball on the title now, right?
On that note, Good Smile Company, in particular, has recently started focusing on the major supporting characters in the series. In other words, you better start saving up a bit now as new Nendoroids will probably be announced as more seasons of the anime TV series airs.
Here are some of the possible characters that I think will have Nendoroid versions in the future:
Zenin Mai
Todo Aoi
Miwa Kasumi
Yaga Masamichi
Mahito
Mei Mei
I won't explain why I feel they're important cause I don't want to spoil any details from the manga that haven't been shown in the anime. All I can say is that the story needs them to progress.
Aside from that, there's also a chance that certain characters will have variants, as many of them will go through drastic physical changes sometime in the story. At this point, all you and I can really do is wait and see what Good Smile Company will do.
FAQs
Question: How Many Nendoroids Will There Be Of Jujutsu Kaisen?
Answer: The final number of Jujutsu Kaisen Nendoroids can't be determined right now since Good Smile Company hasn't revealed any news. As of writing, 11 characters from the anime TV series and movie have been made into a Nendoroid.
Question: Are Jujutsu Kaisen Nendoroids Expensive?
Answer: Since there are still plenty of Jujutsu Kaisen Nendoroids available at retail stores, the Nendoroids are reasonably priced. However, once 1-2 years have gone without new rereleases, you can expect the prices to increase.
Question: Why Doesn't This Specific Jujutsu Kaisen Character Have A Nendoroid?
Answer: Good Smile Company doesn't publicly disclose the basis for choosing which movie, game, or anime characters will be turned into a Nendoroid. However, they do follow a pattern. They typically focus on popular characters in Japan, regardless of the demand of international fans.
For example, the Chainsaw Man anime hasn't been aired yet. But GSC released the Denji and Power Nendoroids based on it cause the title is one of the best-selling manga in Japan.
Chainsaw Man was written by Fujimoto Tatsuki from 2018 to 2020, and it was only made available in English in late 2020.
Jujutsu Kaisen Nenderoid Guide: Conclusion
Since Jujutsu Kaisen Nendoroids haven't been released in the market for that long, they are relatively easy to find. Meaning now is as good as ever to go after them if you want to begin your collection. Plus, they're affordable, so you'll just be paying a little over their SRP.
But even if you don't want to purchase them all, I'd recommend that you at least buy the characters you want while they're still inexpensive. Cause I can say that some characters will be harder to find after a year or two. For instance, the Gojo Jujutsu Kaisen 0 version is unlikely to get a second release cause the 'young Gojo' doesn't appear in the series anymore.
My best tip when it comes to Nendoroids is to choose the ones that you genuinely like and don't follow the hype. Use this guide to pick out characters you are somewhat sure you won't be selling a few months later.
Recommended Reads: