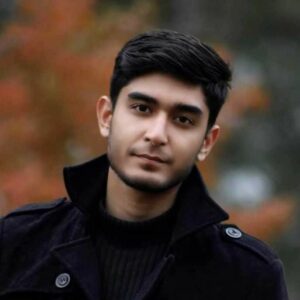 Latest posts by Asad Mehmood
(see all)
The Naruto manga series has been a part of my life from an early age. I used to avidly wait for every chapter that came out each week. Even though I read each chapter published during the time, Naruto as an anime series captured my eye the most.
The series also gained a massive fan base as everyone loved the art style that Masashi Kishimoto gave to the series. The series has sold over 250 million copies worldwide, something we Naruto fans boast about.
Naruto is a series that I adore with all my heart. I always wanted to express my feelings and keep a part of the series to remind me of it every day, which is why I became a Naruto action figure collector. What better item is there to express all your feelings than an action figure of your favorite character. 
As time passed, I added more action figures to my collection. Although I won't say I am a veteran collector, I did go through many issues that I had to solve by myself, which gave me a lot of experience in this niche.
After going through this bumpy ride, I realized that other fans shouldn't face what I encountered during my hunt for the figures. This guide will not only go in-depth about the Naruto action figures but will also address many of your problems. Keep your Naruto figures close, as this will be a long journey!
Best Naruto Action Figures Guide: Bottom Line Upfront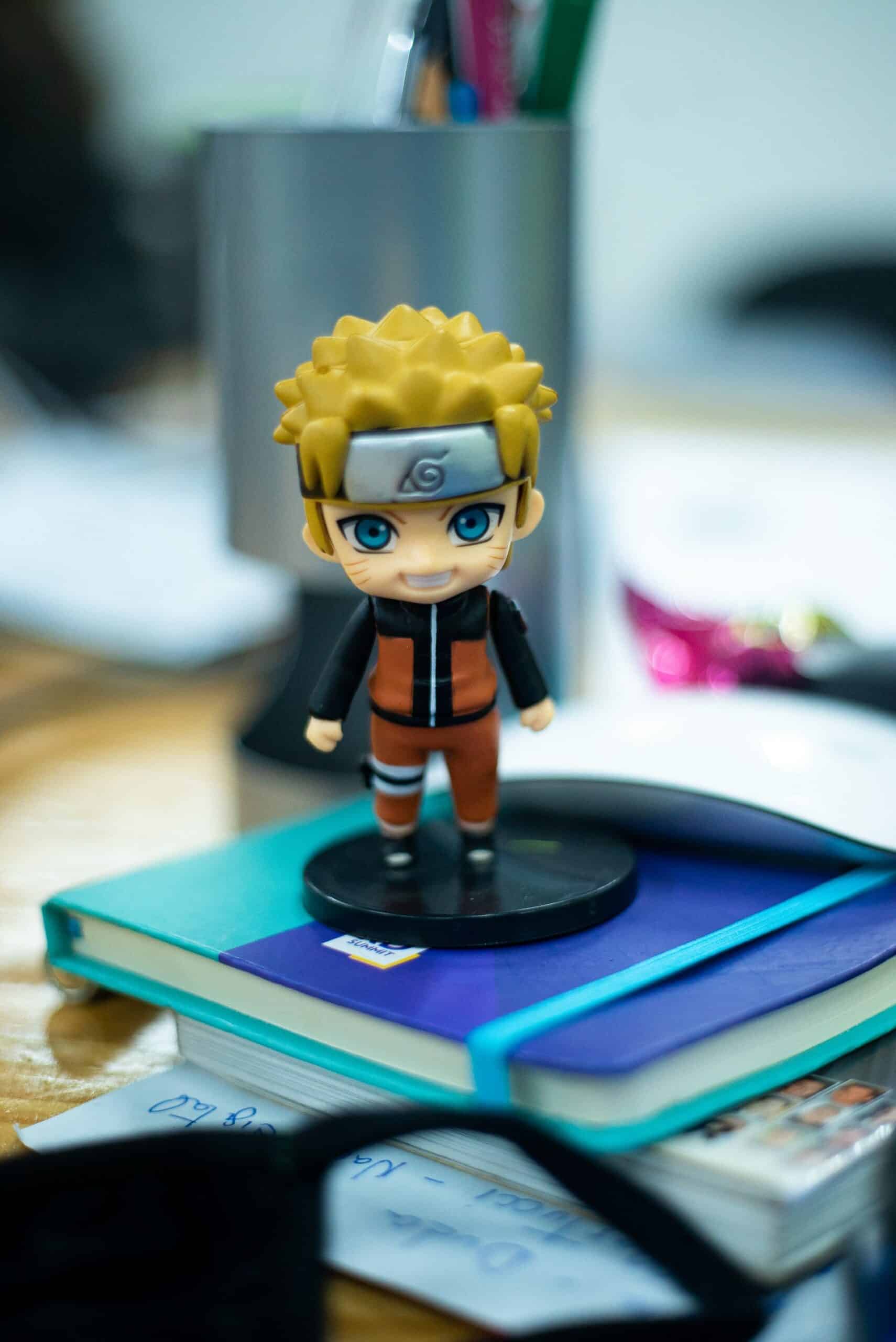 Even if you are a newcomer and don't know where to start, Naruto figures are an easy way to express your feelings and show your allegiance to the show. Anime Heroes Itachi Uchiha Action Figure is one of my most beloved action figures.
It is undoubtedly one of the reasons why I adore Naruto as a series this much. Staring at the figure made me remember all the series' incredible and beautiful moments. Following this personal pick, here are some more top picks that you should keep in mind and look out for.
List Of My Top 10 Best Naruto Action Figures Picks At A Glance
Fans And Collectors Buying Guide: Tips, Tricks, And Advice
Carefully Analyze The Reviews And Avoid New Sellers
With the widespread online shopping, the sellers have unfortunately made it a place to get the most profit from the people who stumble upon their online markets. Selling a fake product is an effortless task for them. Providing inaccurate photos to intrigue buyers is an old trick all of them never fail to use. 
Furthermore, these sellers also keep their prices at an unrealistic low cost, attracting many fans on a budget. I suggest you avoid all these sellers as these items are only fish bait, and you should only go for the sellers with high ratings.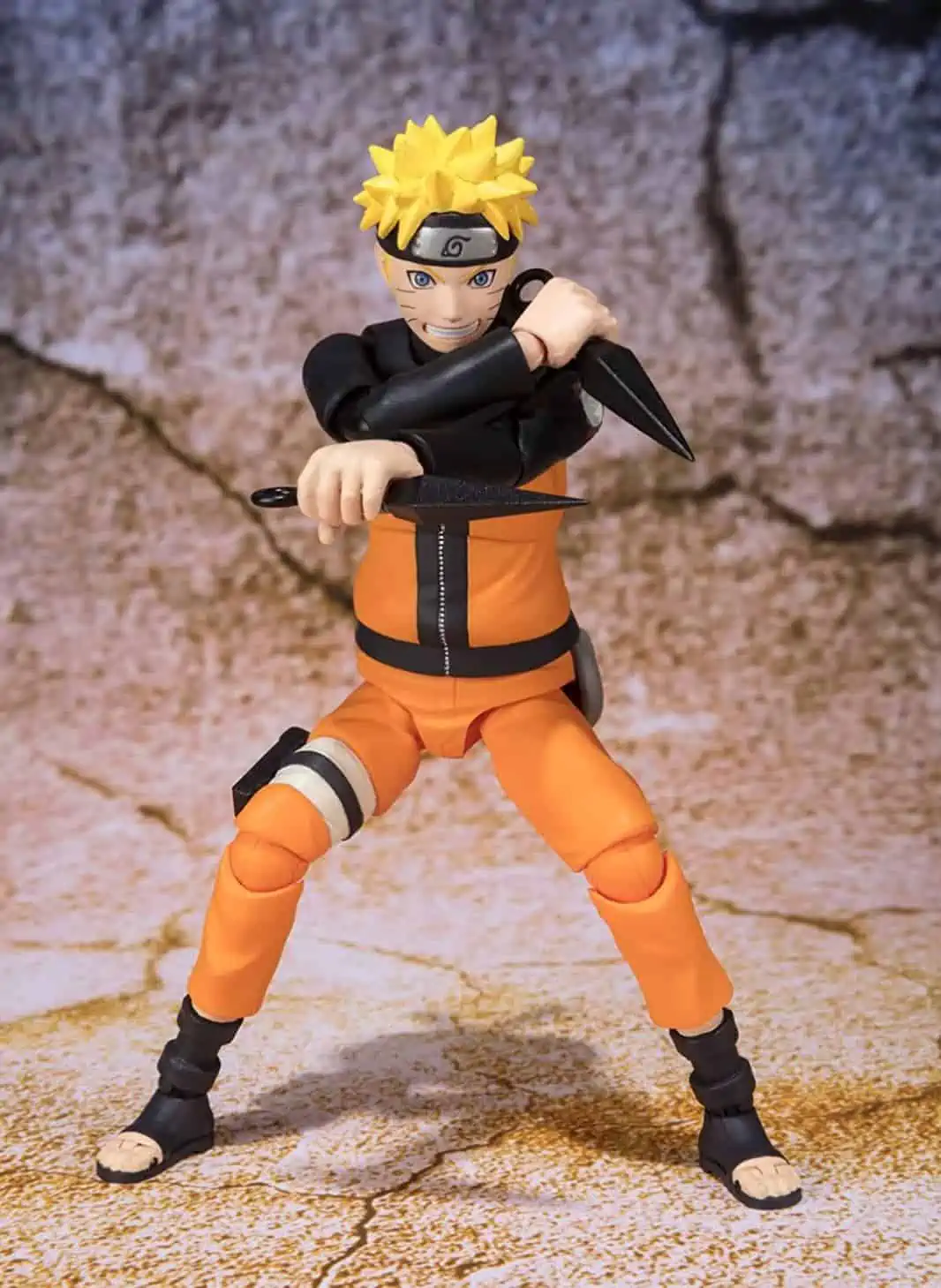 Look Out For The Types Of Materials That The Action Figures Are Made Of
Nowadays, action figures are available in a wide variety ranging from cheap to luxuriously expensive. What makes these figures so good-looking and sometimes so expensive is the material they are made from. Most of these figures are made from PVC plastic, which is used to lower costs for fans on a tight budget. 
However, some figures are made with premium materials like synthetic resin or ABS. When going through these action figures, I would suggest looking at what they are made of. This will really help increase the durability and life of the figure.
Don't Be Hasty And Decide The Character You Want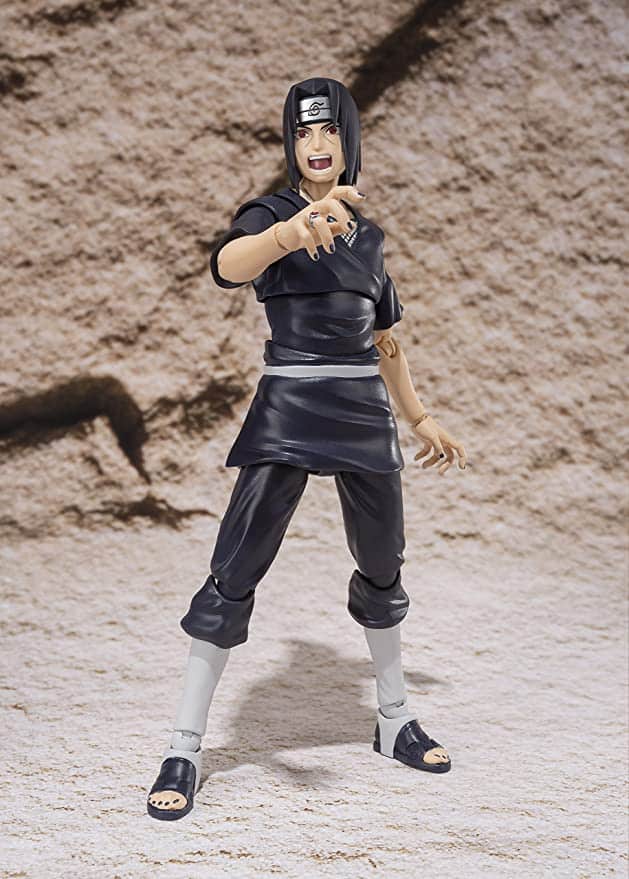 Searching online or physically can be overwhelming due to the large variety of action figures available. So, remain cool-headed and save your money first. Then, decide on the particular action figure you want. After making your decision, all you have left to do is go to the market or surf online.
My Selection Criteria: Why I Chose These Naruto Action Figures?
The build quality and design of these action figures.

The attention these figures get from the fans.

The availability of these action figures at online and physical stores.
My Top 10 Best Naruto Action Figures Picks 
#01 Anime Heroes Itachi Uchiha Action Figure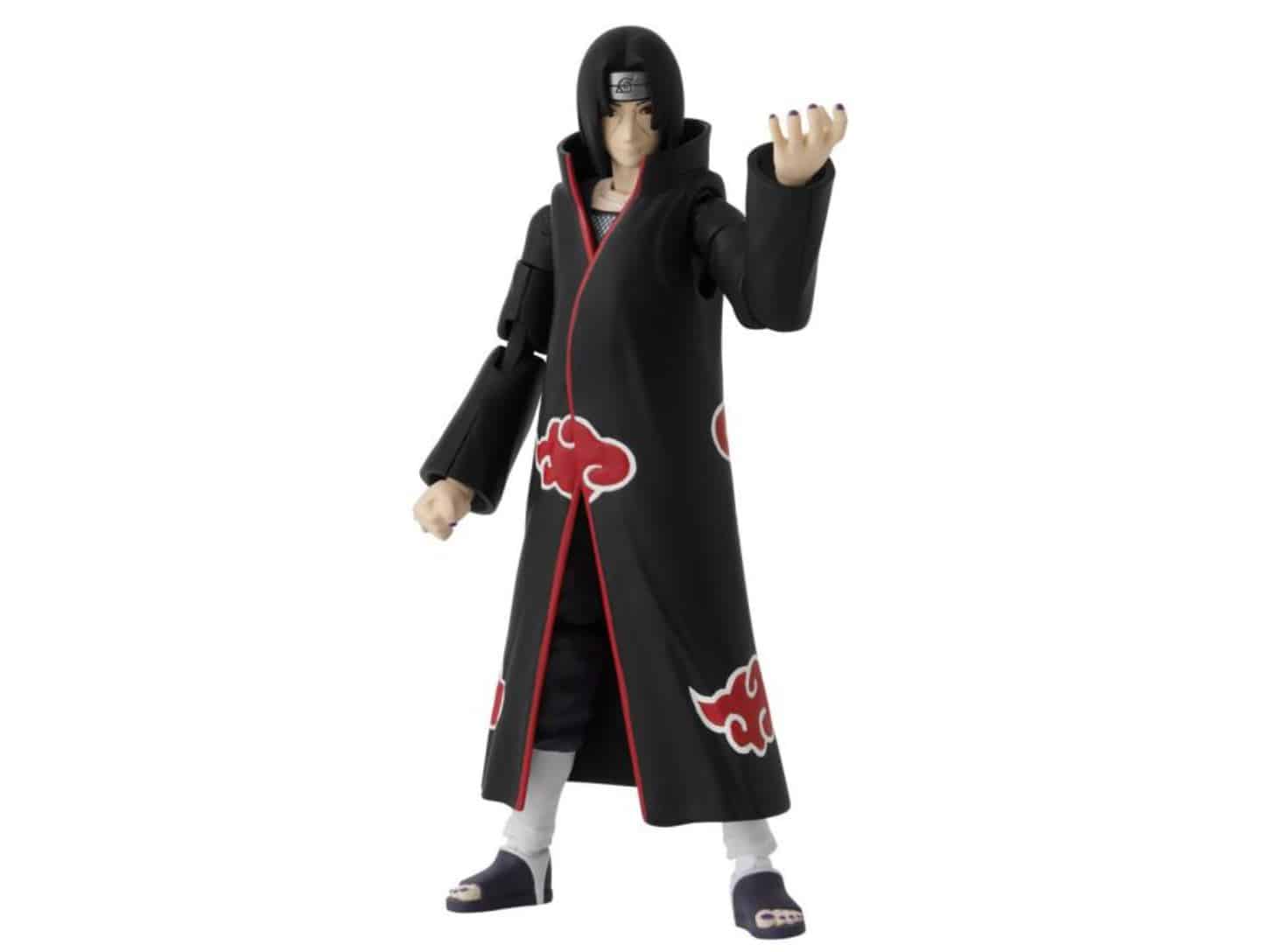 Description:
Ever since the person who massacred the whole Uchiha clan was talked about, Itachi Uchiha had been the center of the talk among Naruto fans. I believe this action figure has grasped his mysterious and quiet demeanor in a gorgeous form.
Even though Itachi doesn't like wars, this figure really catches his battle stance. The action figure shows him holding his arm up in the air like he is ready to use one of his abilities. This action figure shows a well-detailed iconic Akatsuki robe.    
The Action figure is made of good quality PVC as intended. This figure is also really affordable for any fan on a budget. Furthermore, its 6.5-inch dimension and scale make it ideal for a shelf or any corner of the room.
Pros:
It is cheap, yet the build is solid.

Great attention to detail.

Lightweight so it can be handled easily and repositioned whenever wanted.
Cons:
Contains small parts, so there's a choking hazard for small kids. 
#02 Naruto Sage Of Six Paths Action Figure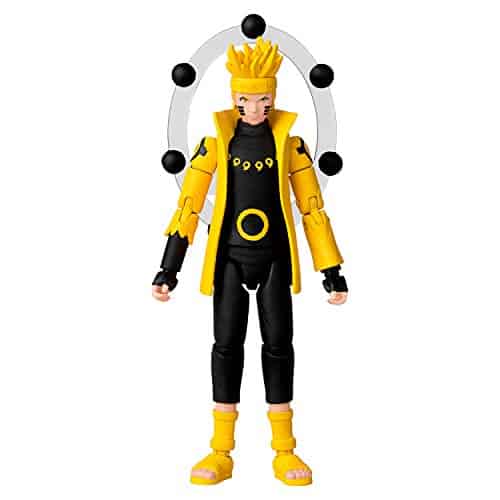 Description:
After finishing the Naruto series, I fell in love with Naruto's vibrant and light-colored design. I ran to my nearest Walmart outlet and bought it without even a second thought. Even though my decision was hasty, I've never regretted it. 
The figure is packed with features and showcases all the six orbs that Naruto had gained with this transformation. It also gives me a sense that Naruto has finally achieved what he wanted. Moreover, the figure has a unique design with a solid structure to aid the figure's quality.
The figure comes in a durable packaging that I always prefer. It keeps the figures protected from any moisture and environmental effects. Its close enough design to the actual character and acceptable size make it a concrete option to buy.
Pros:
Comes in a pretty neat packaging.

Has a very high-quality finish.
Cons:
The joints on the hands and the feet can be broken easily.
#03 Naruto Uzumaki Action Figure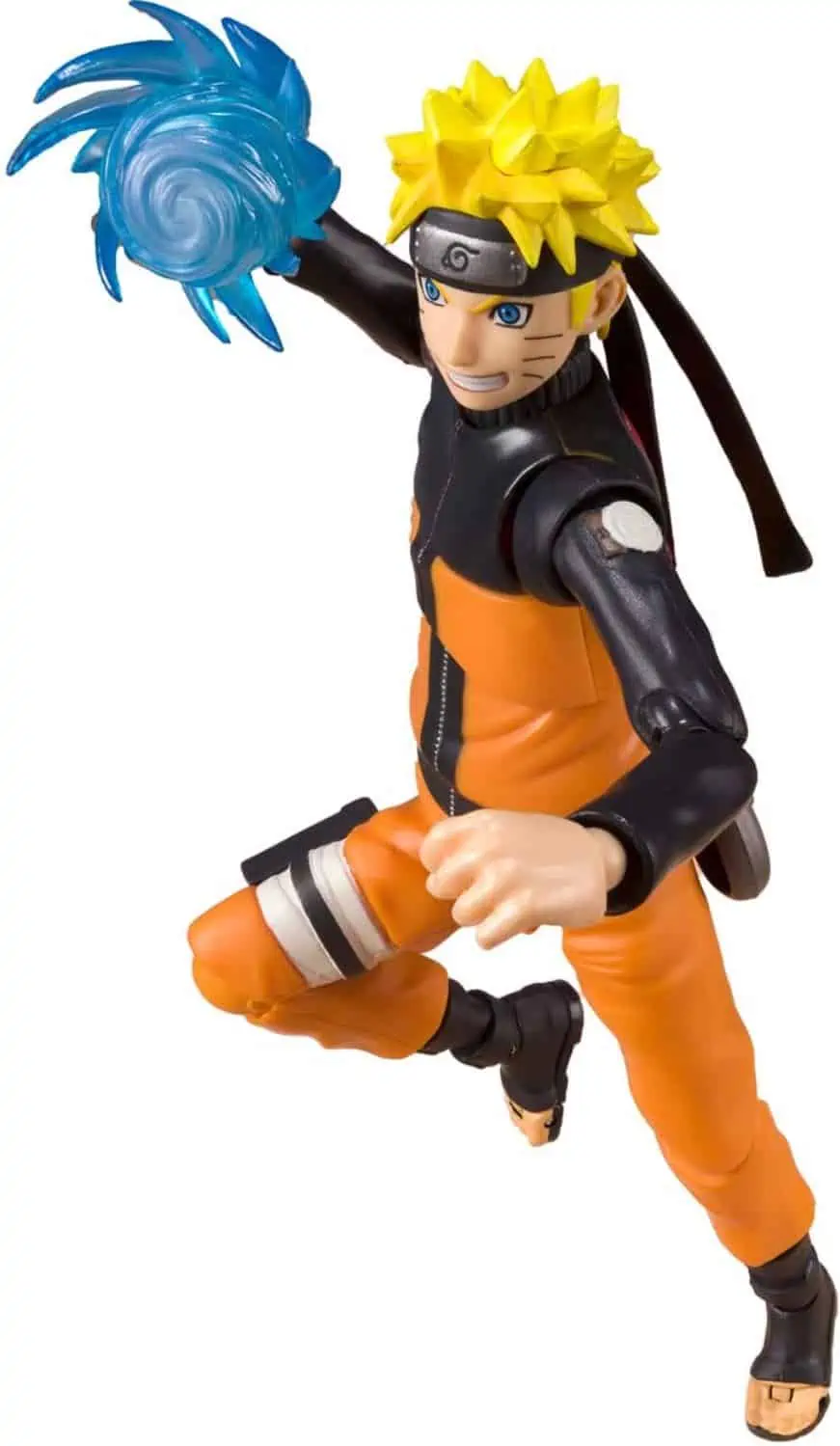 Description:
Most of the time, Naruto has a cheerful personality, which is one of the reasons people feel calm and remain around him. The figure perfectly catches his intense and severe nature with strong emotions.
His serious nature is clearly represented as he is shown to be ready to fight at any time. The figure is also well designed. It prominently shows his triple stripes on each cheek and gets the perfect blue-colored glare he has in his eyes. This makes me remember his intense fight against his closest friend. I love that he is wearing his favorite attire, his orange tracksuit.
I have to say, this figure will make every Naruto lover's day better. No one can hate this energetic protagonist no matter how much they try.
Pros:
Officially licensed product.

Premium quality materials.

Comes with lots of optional parts, including a face part, left hand, two right hands, two kunais, and a Rasengan effect part.
Cons:
Limited Stock! It may be hard to find.
#04 Anime Heroes Naruto Uchiha Sasuke Action Figure

Description:
Sasuke Uchiha is the introvert that I was never able to figure out. However, his incredible and vengeful personality resonated with my love of fantastic characters. What better figure to buy than the figure of the character you really like. Sasuke Uchiha's traits are beautifully crafted into this one figure, from his stylish and unique blue raven hair to his simple but intriguing outfit.
This action figure never fails to surprise me with the different poses I can set it in. Sasuke's powerful lightning ability to his ice-cold glare can also be seen in this figure.
This figure also reminded me of all the fierce battles he went through against Naruto using his iconic Chidori. Even though he is the antagonist, I really rooted for him and wanted him to win. Sasuke, an antagonist of the series, is liked by many fans. So, he is not one to be overlooked!
Pros:
A budget-friendly option for people on a low budget.
Cons:
The sharp edges of the figure might chip over time.
#05 Toynami Kakashi Hatake 4-Inch Posable Action Figure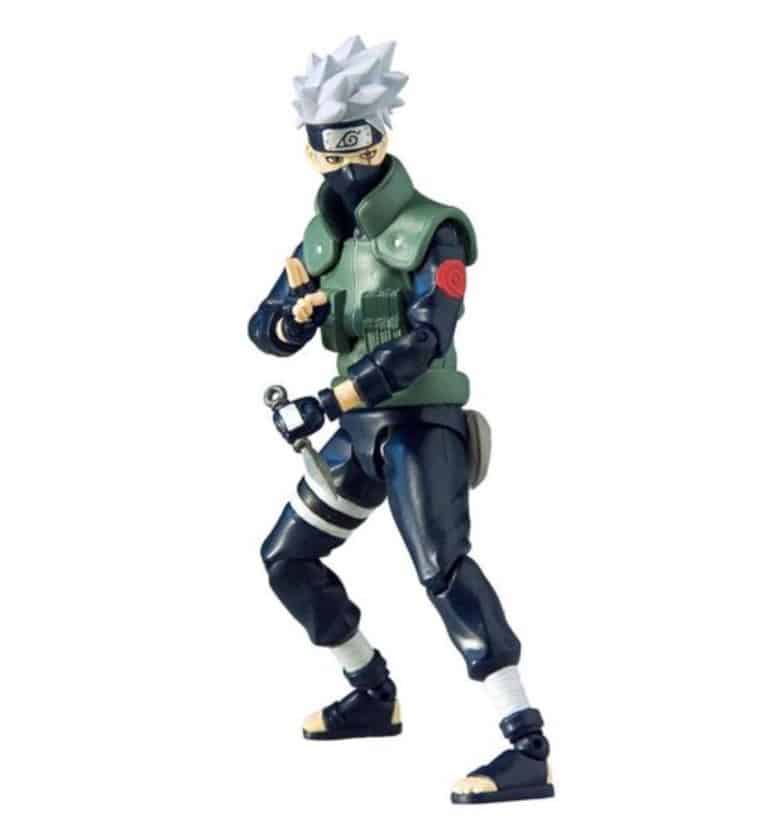 Description:
The cheerful yet intense mentor in the Naruto series was a definite addition to my book. Hatake Kakashi has much more to him than what is shown to the eye, and his dark and gloomy past made him the teacher he is in the series.
The figure sheds light on what he can do as a capable shinobi. Moreover, he is wearing his jonin attire, including a green jacket, blue pants, and blue sandals. I got this figure very quickly as it is readily available online at Walmart. You may often find it on sweet discounts up to 30% off, so it's always worthwhile to wait if you can.
Pros:
Free shipping!
Great attention to detail and lots of posing options.
Cons:
It's pretty short at 4 inches.
#06 Tamashi Nation S.H Figurats Itachi Uchiha Action Figure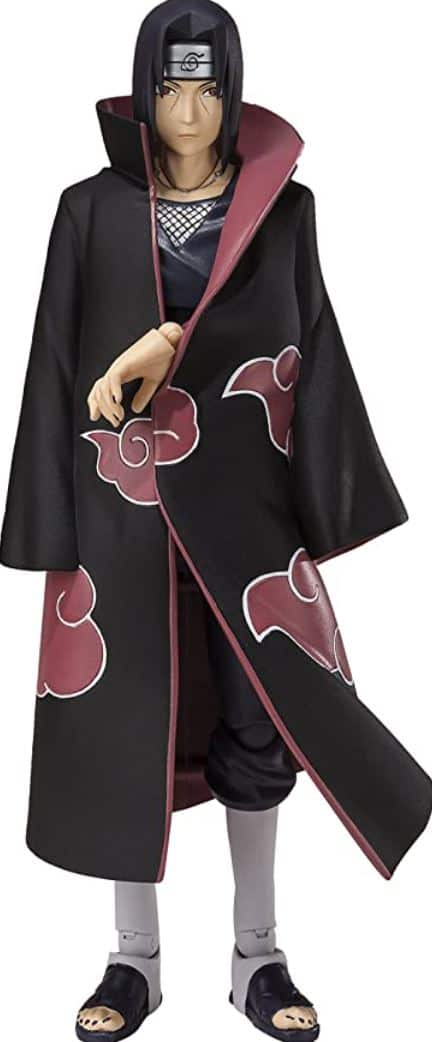 Description:
Itachi Uchiha has been my favorite character ever since I first read about him. His style and quiet personality always got me hyped about him. So, being a lover of this character, I couldn't stop adding another of his Action figures to my already extensive collection.
Even though I explained a figure with similar details before, this figure is quite different and a cut above the rest. Itachi's essence is deeply poured into this figure, and I can feel all the suppressed emotions he kept inside of him. I love how this figure shows his intense and collected demeanor through his robe.
I was really impressed when I discovered that the robe can effortlessly be removed, giving a more personal spectrum of his life. Removing his robe shows how much he is struggling as it gives you the feeling that he put down his robe before going for a formidable opponent. It made me remember his deep and meaningful fight with his brother, which makes me sob even to this day.
I assure you that this well-crafted piece will instantly captivate you with its unique design. Buying this action figure will not be something you will regret, but you may have to keep feeding your piggy bank for months.
Pros
It has a vibrant finish.
It has a very smooth finish and is safe for children to play with.
Cons:
Pretty expensive for an average fan.
#07 Anime Heroes Naruto Namikaze Minato Action Figure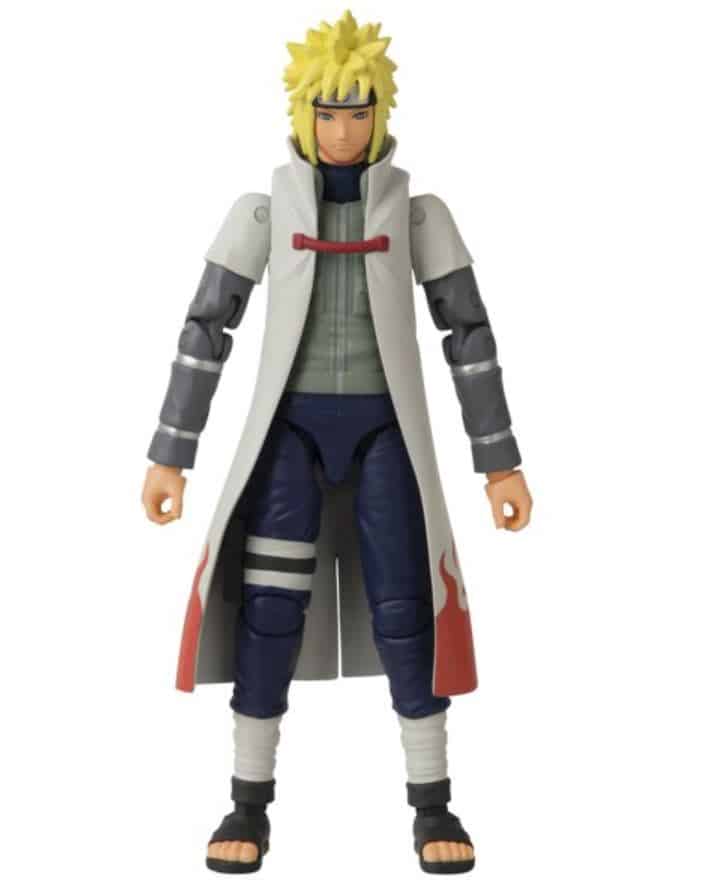 Description:
The Minato Action Figure has a great vibe to it with the complete essence of Minato in it. Minato's stylish blonde hair is perfectly crafted in the figure. His eyes have such a light to them, and these determined eyes have a neat tint of blue color in them. The details on the figure are exquisite, with his iconic kunai in his hand and his blazing fourth Hokage Haori.
Furthermore, this perfectly displays how awesome and loving his village Minato was. He really struggled for his village, as his poses show this clearly. The pose also reminds me of his emotional battle with Tobi, the masked man.
Pros:
I love its soft-touch finish.
Comes in premium packaging that is influenced by the original manga.
Cons:
It's a Minato figure. It's so cool there is no con.
#08 Anime Heroes Gaara 6.5 Inch Action Figure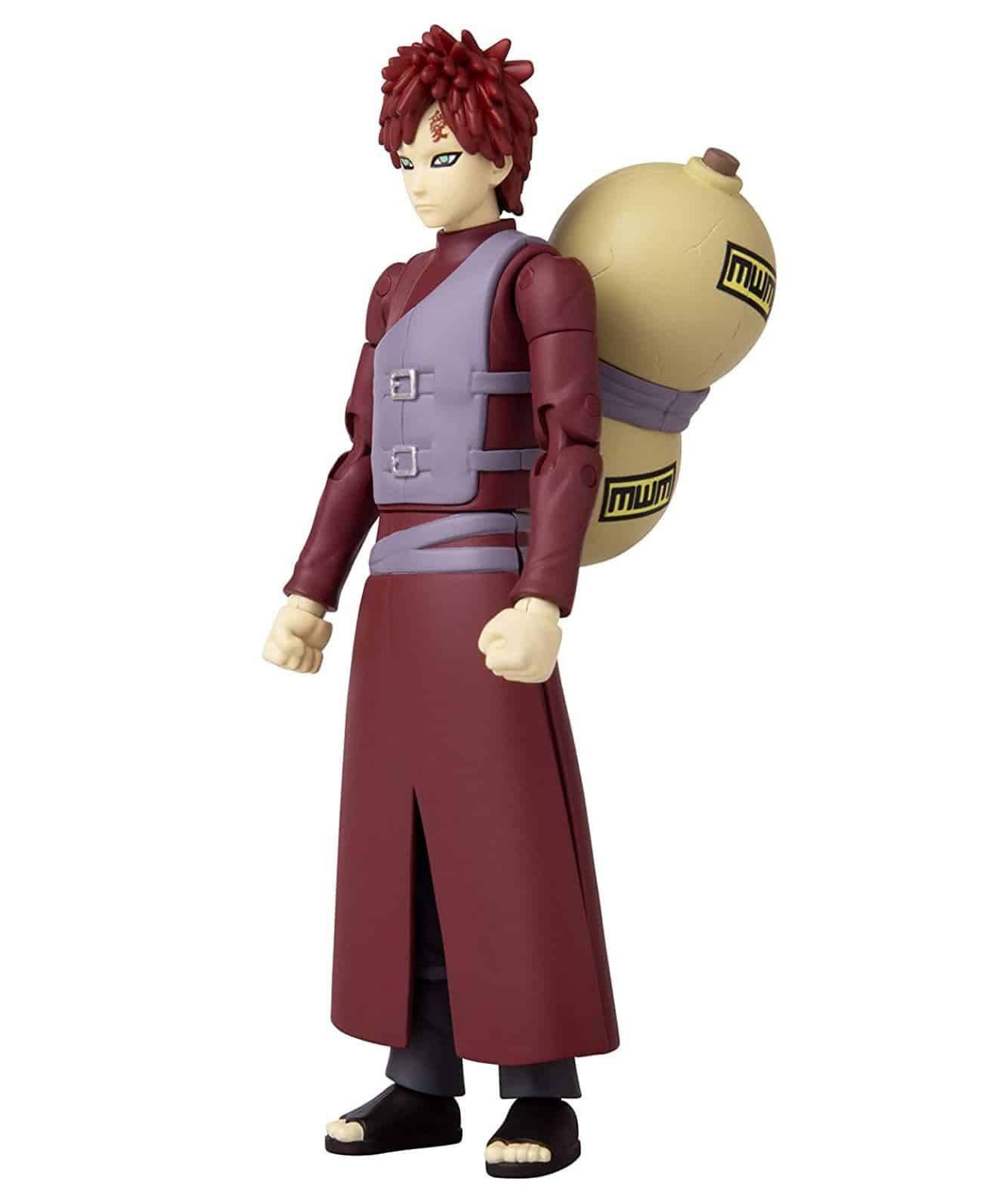 Description:
The fifth Kazakage of the Sand village. He really bared all the burden of his village on his back even though his village hated him. His strong and brave personality can be clearly seen in this Action Figure. Whenever I look at this figure, I forget about everything else and appreciate the immense care put into making this figure. The figure has a well-crafted facial expression. Gaara's maroon outfit can be seen in perfect display. 
The details in the figure are so fabulous that they make me remember how bravely he fought his battle against the Akatsuki's members. He showed his care for the village by using his power, as shown by his intense expression, sand-made hand, and pose. The material used is also good quality plastic, so it will remain for a reasonable time.
I turned the Action figure into many poses to fulfill my thirst for beauty. I couldn't expect less as this is a fantastic piece for every fan who can get his hands on this.
Pros:
Great attention to detail.

It's an officially licensed product.

30 day return policy!
Cons:
Contains lots of small parts that can be easily misplaced.
#09 Anime Heroes Sakura Haruno Action Figure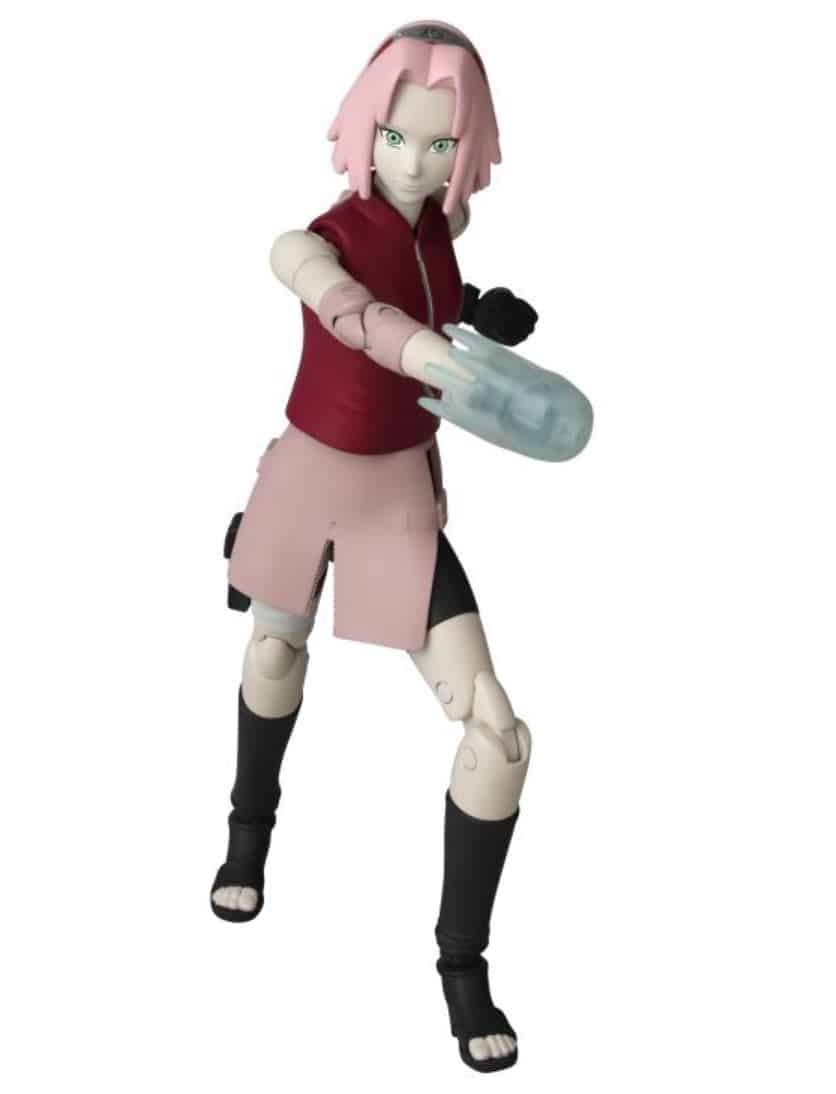 Description:
Sakura Haruno is part of the main cast of the series. She was a handful in the series, and this figure also wholly owns this style and personality of hers. With her beautiful green eyes, pink hair, and iconic outfit, Sakura is perfectly preserved in this figure. Since it's an Action figure, it also contains the ingredients that made Sakura the strong woman we know.
She has monstrous strength, which is well defined by displaying the action figure's pose. Furthermore, she has a serious look, which reminded me of how she took on her battles. She analyzes each situation carefully so that she can outwit the opponent's thinking. 
I can look at this figure all day long and not get tired of it. Its well-crafted design and good quality plastic are just a treat to the eyes. The figure is also highly detailed to be as accurate to the character as possible.
Pros:
Premium Packaging options are available.
Multiple points of articulation.
Cons:
The figure's color is bland, and the joints on the figure give it a robotic vibe.
#10 Naruto Shippuden Rock Lee Action Figure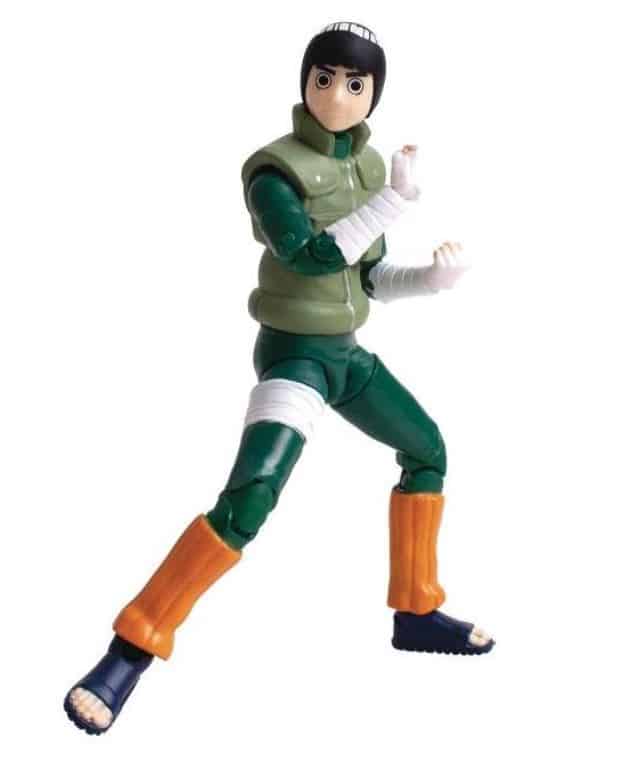 Description:
The young green beast of the Leaf, Rock Lee! I remember the charisma and charm he had in the series like it was yesterday. It spoke of endless hard work and dedication, and all of that is passed into this action figure. The figure describes Rock Lee's attributes through mere poses without any words. 
The fiery passion of youth Rock Lee holds inside of him is boldly described through his figure. The figure is made in a stance that shows Rock Lee is ready for anything. His attire is also shown neatly and profoundly to give the fans the eye-catching design they adore.
The material used in the figure is also a quality plastic so that kids can play with it as much as they want. The poses are also really accurate to the series and make me remember how passionate Rock Lee was about training.
Furthermore, the figure is well-crafted with Rock Lee's iconic eyes and eyebrows in full detail. This will definitely spark a fire of youth in your collection and life. However, this figure is still to be released, so be patient as this will be worth it.
Pros:
Affordable price tag.
Comes with more than 30 points of articulation!
Cons:
Limited stock, but they do restock. Make sure to pre-order in time.
FAQs
Question: How can I know if the Naruto Figure I am buying is of good quality?
Answer: If you want to know if the figure will be good quality, check if it's officially licensed. Go through the list of reviews the figure has so you will understand if it is of good quality or not. The material the figure is made from is usually listed. Remember that quality also depends on the material used to make the figure.
Question: Are Naruto figures outdated nowadays?
Answer: Naruto is a pretty old series and is now known as a classic. However, Naruto is a fantastic series, and it is still trendy among anime and manga fans. So, buying Naruto figures is not outdated as Naruto is an excellent series and still is the center of many conversations.
Question: Are Naruto Figures still available in the market?
Answer: Naruto is a series that has a space of its own in the hearts of fans. Even if new anime is coming out, people rush to get Naruto figures. Since there is still such a big fanbase for the Naruto series, Naruto figures will undoubtedly be available on online markets and physical stores. When a series becomes as old as Naruto, it becomes classic, so people are attracted to its limited stock.
Guide: Wrapping Up
Naruto is a unique series and is different from many other series of its time. From the heroes to its villains, all have their own set of problems shown in the series. No one is declared a villain, and they are just ordinary people who stepped on the wrong path.
This profound idea really resonated with the fans and made them keep watching the series. They kept wanting more, and their desire has never stopped even to this day. Even after the series is finished, action figures keep the series' spirit alive. I am also one of those proud fans who still buy Naruto figures to fill their room with ninja power.
This guide provides accurate information on Naruto figures. I would suggest that whenever buying a Naruto figure, carefully analyze the rating and reviews of sellers. Also, keep a list of the preferred figures you want to buy. Keep the figures away from kids, as they can often be a choking hazard.
My favorite Naruto figure is Anime Heroes Itachi Uchiha Action Figure. With the accurate representation of my beloved character, it feels like it has Itachi's soul inside it. It really makes me go through the nostalgic moments of how excited I used to be whenever I saw this character in the series. It should also be an option for a fan who wants a cheap yet quality figure.
Suppose you are not interested in Itachi's dark and gloomy action figure. In that case, you can always try your luck on the more positive and enthusiastic side of the spectrum to fulfill your desire and add something else from the suggestions to your collection.